British fighter pilots used a courageous maneuver called "tipping" to stop "doodlebug" missiles landing on London during the Second World War.

Pilots resorted to this incredibly risky tactic in 1944 as more than 100 V1 missiles were aimed at the London every day.
The technique – as shown in this sequence of photographs – involved pilots climbing high above the doodlebug, before diving down and using their plane's wings to tip the wings of the bomb.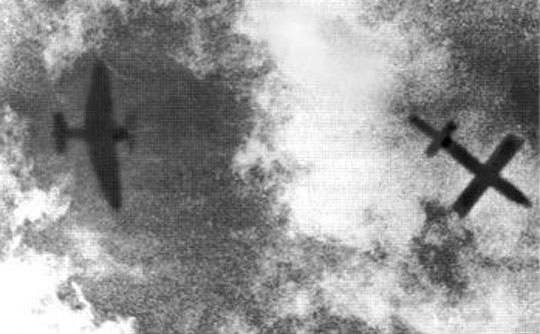 The aim was to flip it and send it crashing to Earth.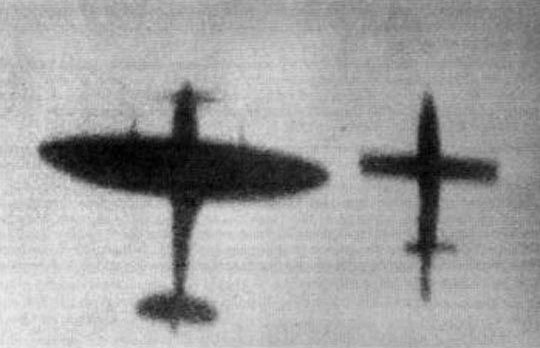 One witness recalled: 'Seeing this maneuver in action was very exciting for us all, and we cheered when the bomb finally plummeted to the ground.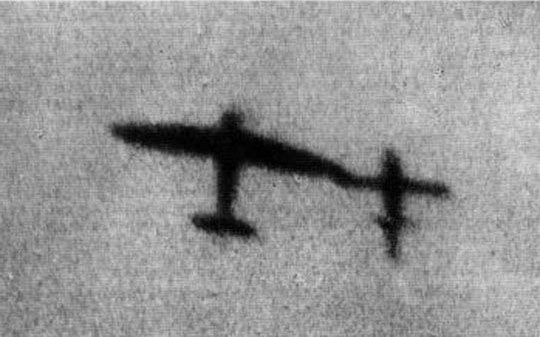 'We were all very excited and proud of the pilot for performing such a risky maneuver. They were all so determined and brave bringing those things down.'