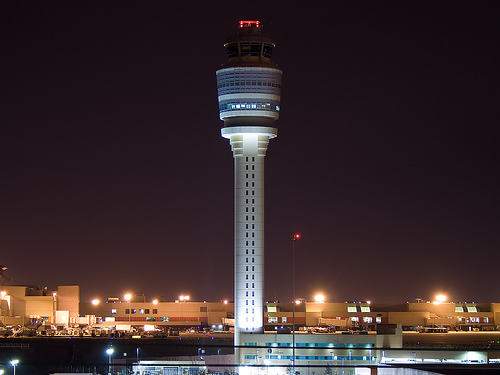 An American passenger flight from New York had about 50 miles to go until landing at Atlanta so the Captain called up with "Hello,Atlanta. we'll be with you at about 12:10 approaching from the north and looking for clearance for approach and landing."
Atlanta ATC replied, "OK American- you'll be with us at 12:10 and you're clear to land from the north."
This was followed immediately by a call from an Air Mexico flight saying, "Hello Atlanta, this is Air Mexico. We will be arriving from the south at 12:10. We OK for approach and landing from the south?" To which Atlanta ATC affirmed their approval.
After a few seconds silence, the American pilot called again, saying, "Atlanta, did you just clear Air Mexico to land from the south at 12:10 after clearing us to land from the north also at 12:10?
Atlanta ATC replied, "y'all take care now, ya hear?