These iconic low-level flyby images came from Langebaanweg Air Force Base which is located about 60 miles from Cape Town, South Africa.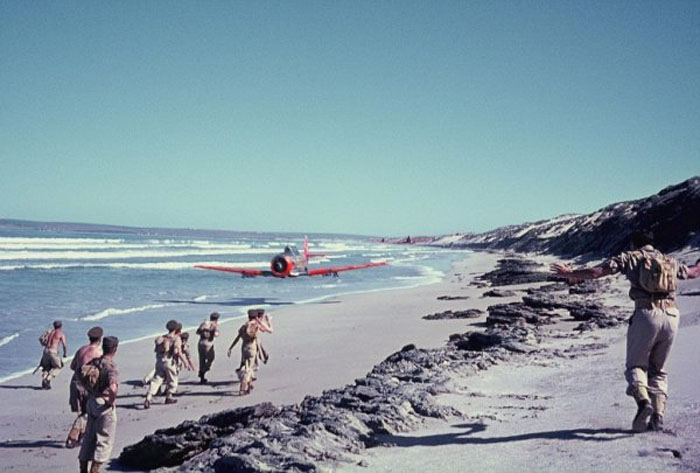 The following is the description, told by the actual pilot Quentin Mouton (23000hrs, everything up to B747-400).
"These pictures were taken 2nd October 1964. I was the pilot. The pictures are original and not 'touched up'. The 'Pongos' (Army types) were on a route march from Langebaan by the sea to Saldanha.
The previous night in the pub one of them had said:
"Julle dink julle kan laag vlieg maar julle sal my nooit laat le nie"(You think you can fly low, but you will never make me hit the deck) Hullo!!!
I went to look for them on the beach in the morning and was alone for the one picture. I was pulling up to avoid them.
In the afternoon I had a formation with me and you can see the other a/c behind me. (piloted by van Zyl, Kempen, and Perold). A friend by the name of Leon Schnetler (one of the pongos) took the pics.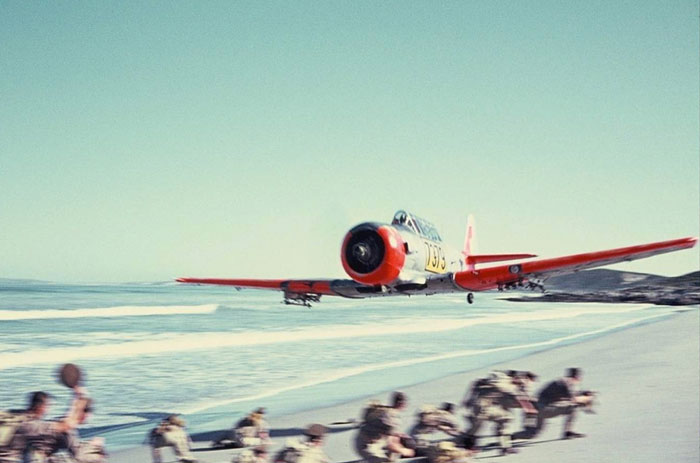 The guy that said "jy sal my nie laat le nie" said afterward that he was saying to himself as I approached: "ek sal nie le nie, ek sal nie le nie"( I won't go down, I won't go down). "
"When I had passed he found himself flat on the ground.
Memories from the past. "