Making of "Don't Mess with Texas" Anti-Litter Commercial. Hopefully they brought an extra pair of underwear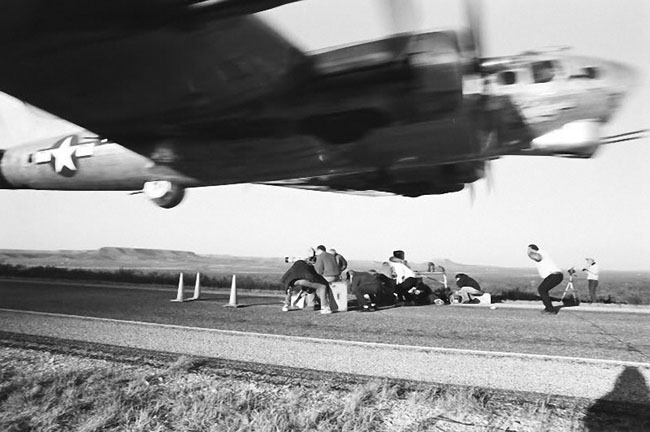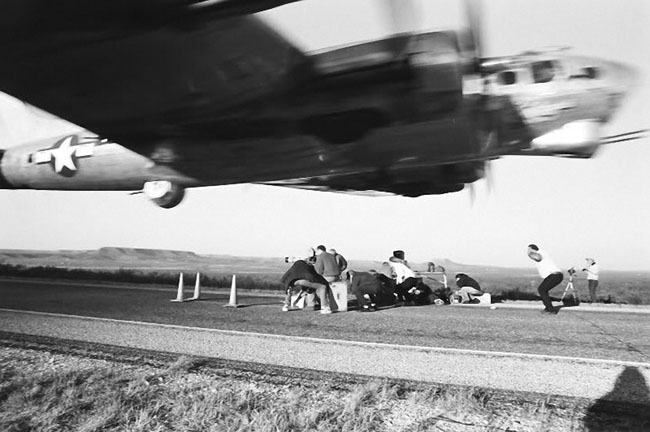 "I think I can hear him, I just don't see anything." Pair of Forward Air Controllers appear to be looking in the wrong direction as this F-4K Phantom II is a half second from blowing them clean off the Land Rover.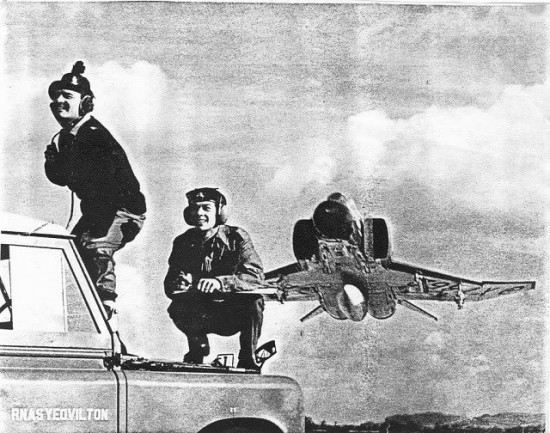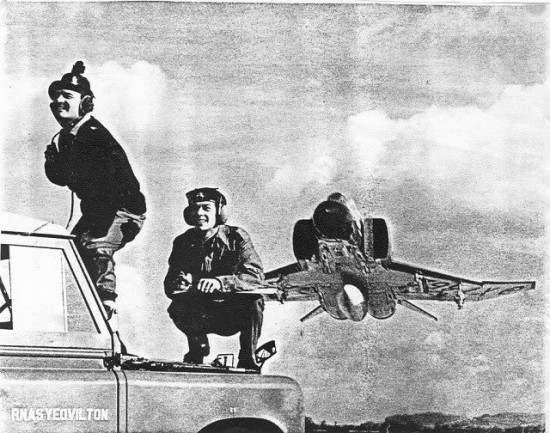 A pair of Tu-22Ks performs a low fly-by over Machulishchi at around 15-20m (50-70ft). Such low-level flights were often performed by Tu-22 crews, albeit at a slightli higher level (around 80-150m / 260-500ft), but usually in manual mode, without the benefit of automatic flight control or terrain-following radar.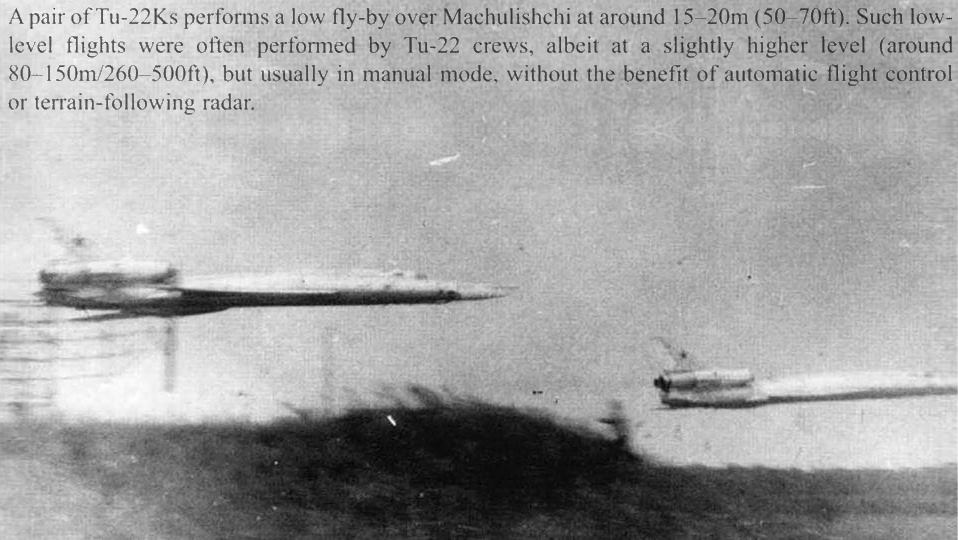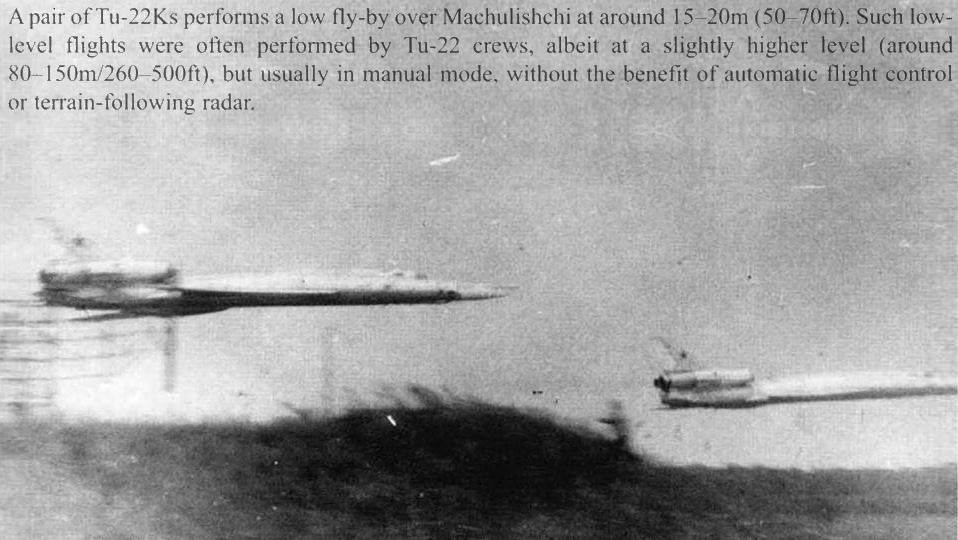 What you're seeing here is not a small fighter but a B-52 Stratofortress.
USAF B-52 demonstrates low altitude flying for sailors of the USS Ranger(CV-61) Persian Gulf 1990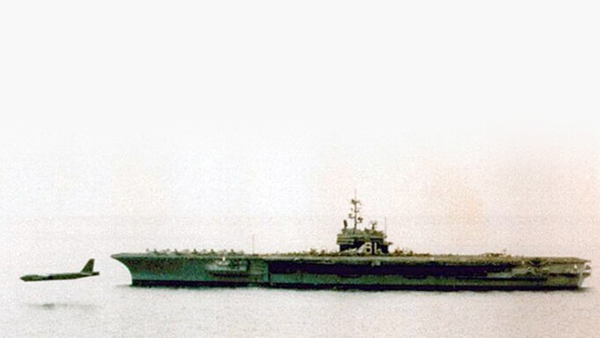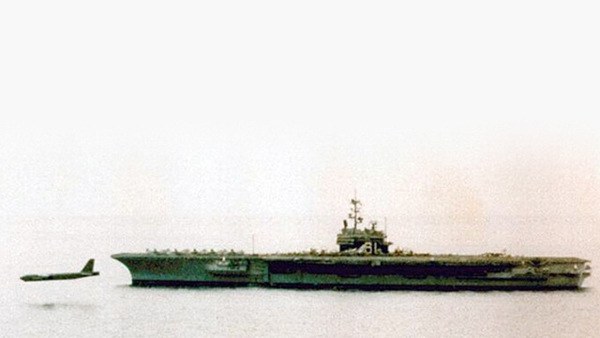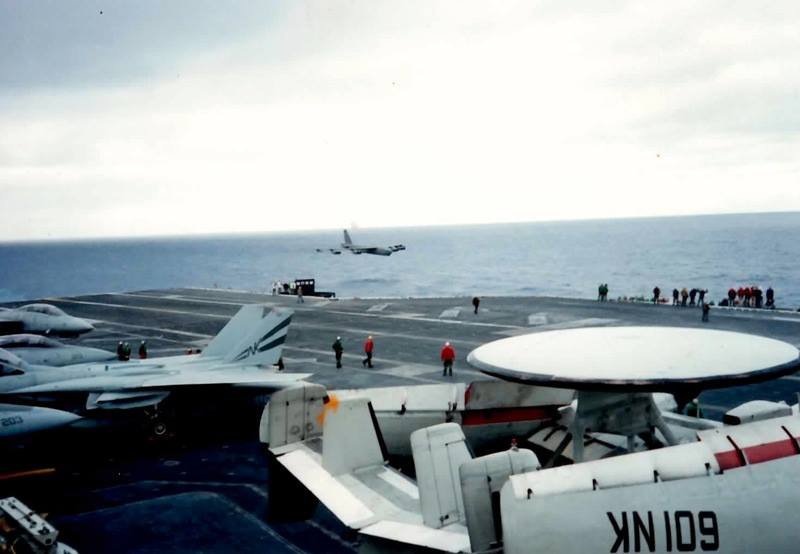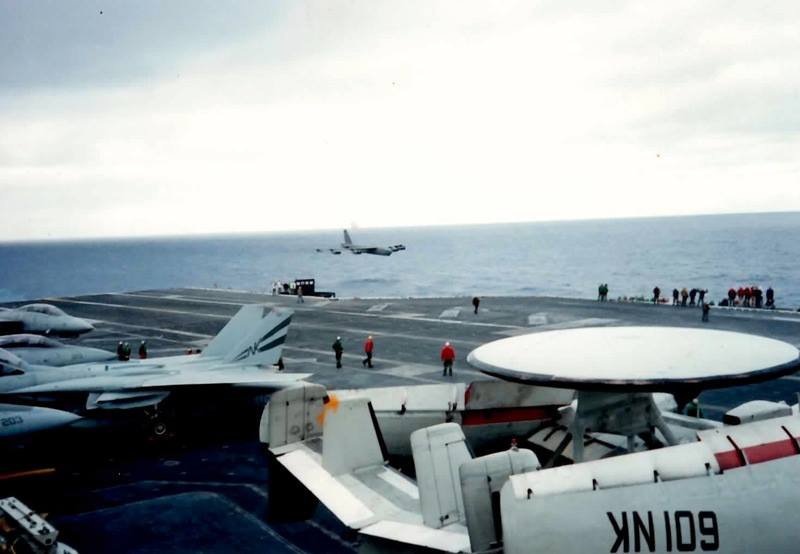 Fleet Air Arm de Havilland Vixen a mere 30 feet overhead a Forward Air Control team at Naval Air Station Yeovilton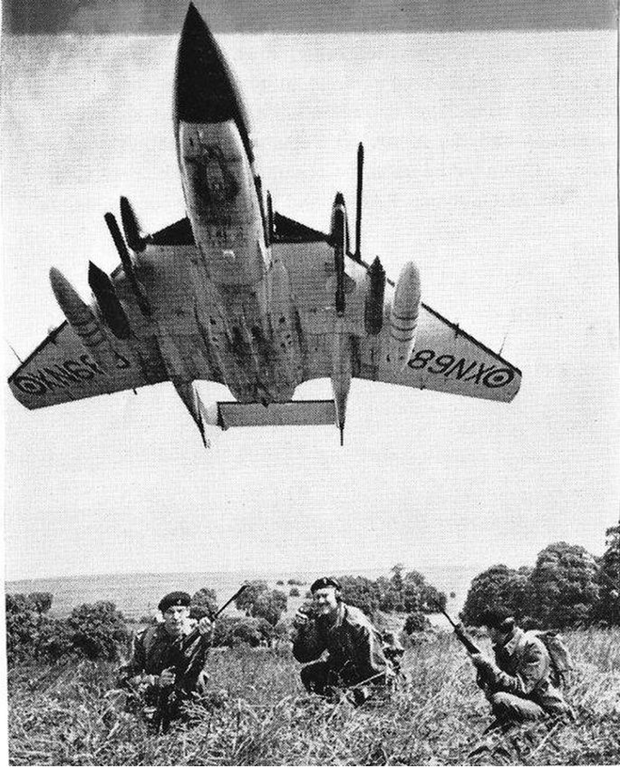 A pair of Italian Savoia Marchetti SIAI SM.79s scares a group of Italian airmen in North Africa in 1942.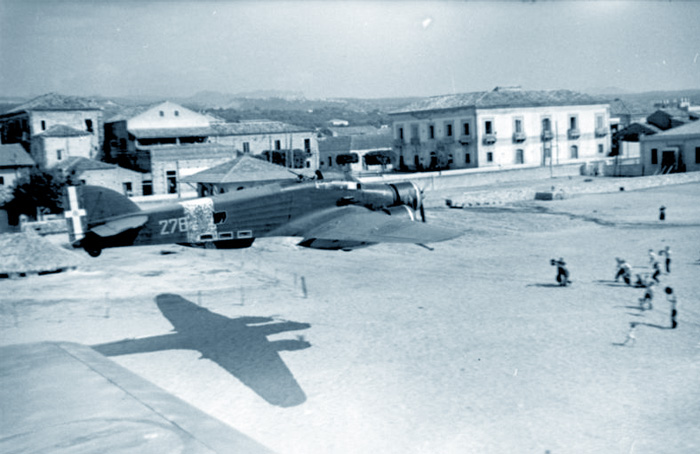 Two RAF Sepecat Jaguars fly extremely low over an Iraqi Air Force hardened bunker and a MiG-23 on the ramp while an Iraqi soldier watches…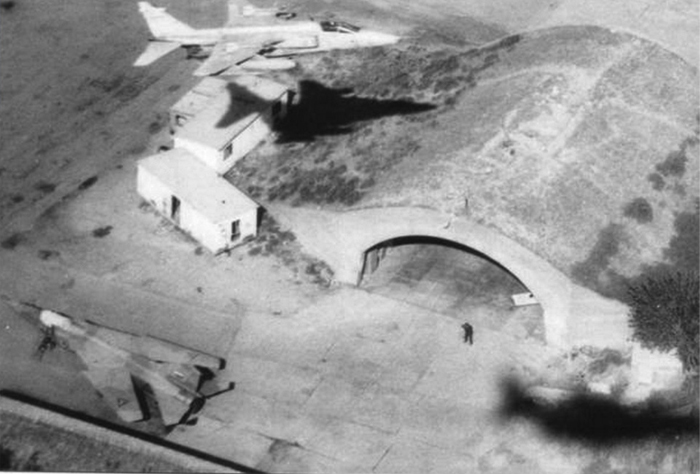 Avro Vulcan low pass shot from RAF Swinderby graduation ceremony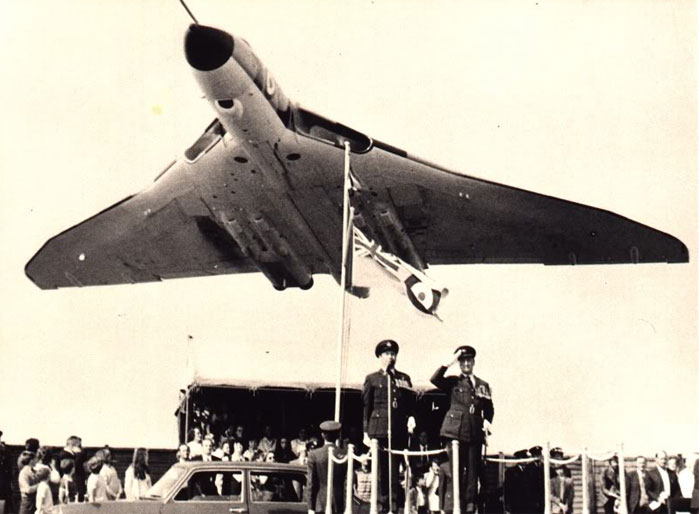 A Boeing 707 of Air Zimbabwe, flown by Darryl Tarr doing a low-level, high-speed flypast in Harare in 1995. According to witnesses, this was not the lowest the pilot flew. Tarr says that his radar altimeter read 10 feet beneath his keel at one time.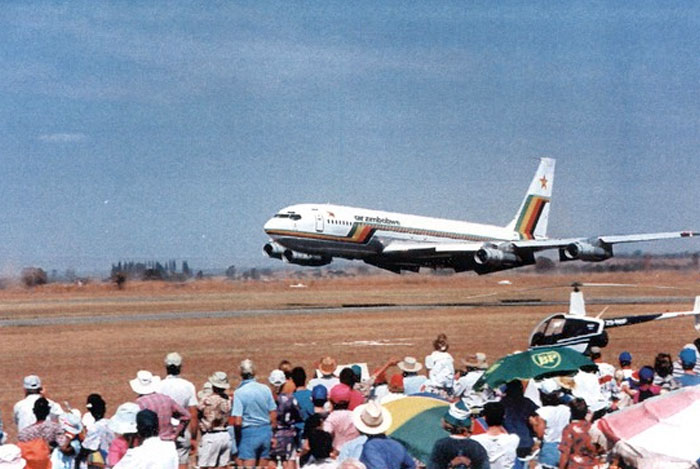 A South African Air Force Harvard trainer rips up a beach on the Atlantic coast near Saldanha Bay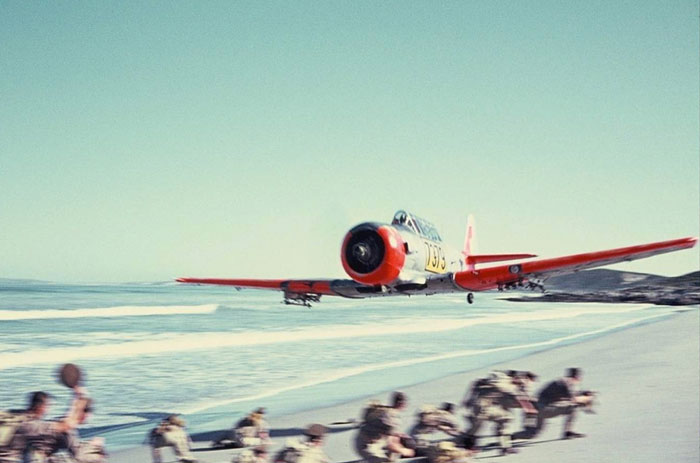 A Belgian F-104 turns out after a high-speed low-level pass.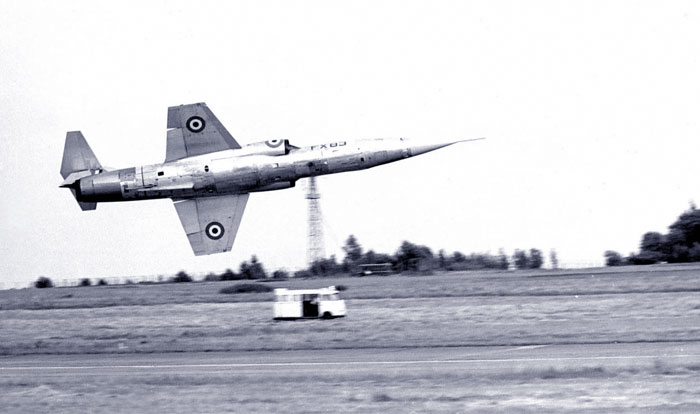 On 13 April 2016, Russian fighters and a helicopter pushed the very limit and risked an international situation with extremely low-level passes of the US Navy's destroyer USS Donald Cook in the Baltic Sea.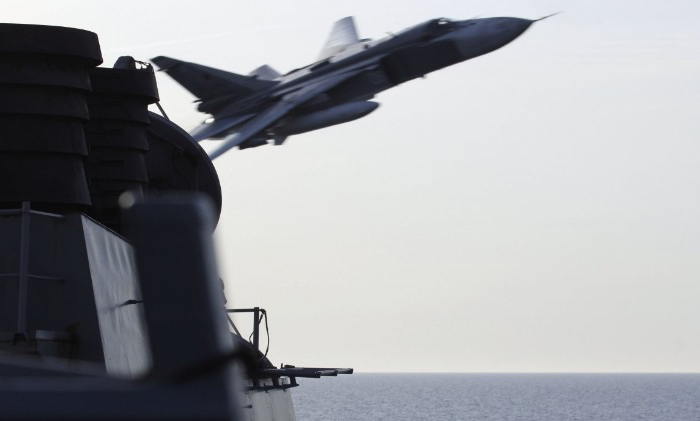 In this iconic image, Ray Hanna is seen flying under Winston Bridge, County Durham, for the filming of Piece of Cake.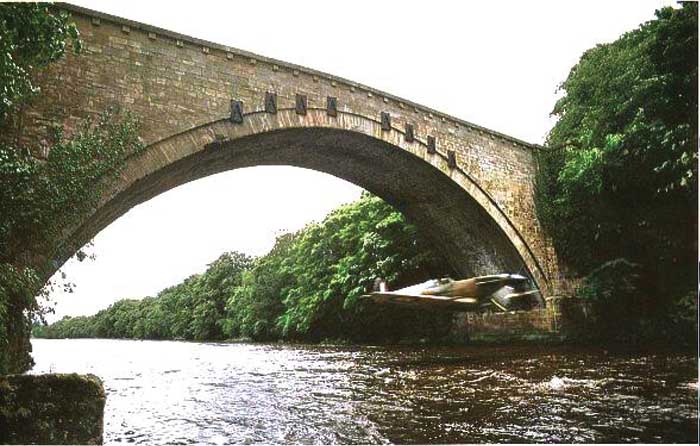 Two USAAF P-47 Thunderbolts rip down a recently constructed airstrip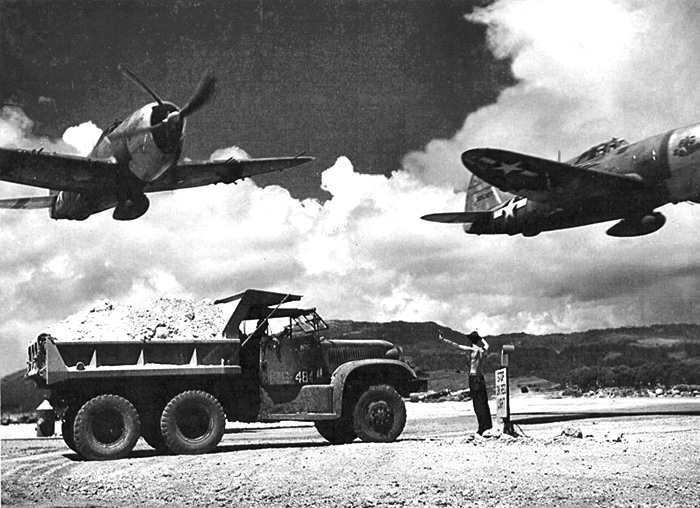 An Argentinean Pucara ground attack aircraft forces mechanics to hit the tarmac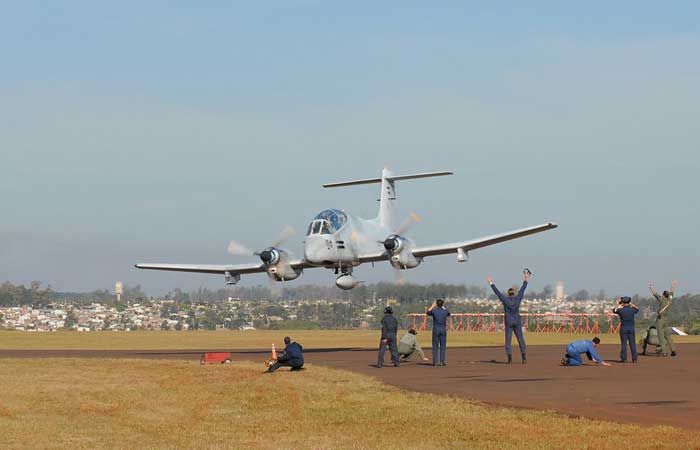 A Dutch F-16 with afterburner seems to follow the turn in the road.