With bomb bay doors open B-52 does a high-speed, low altitude pass over a nameless beach…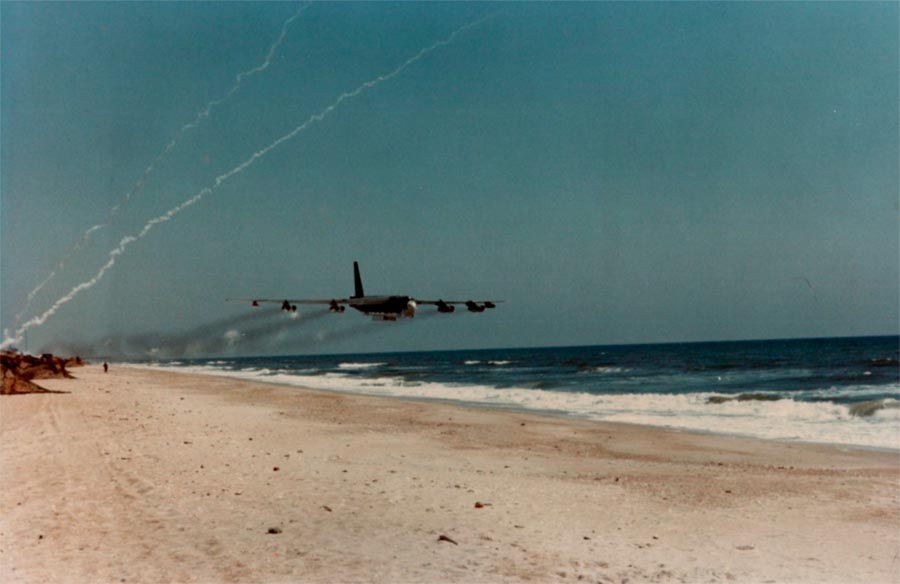 Royal Australian Air Force English Electric A84 Canberra bomber drops to within 25 feet.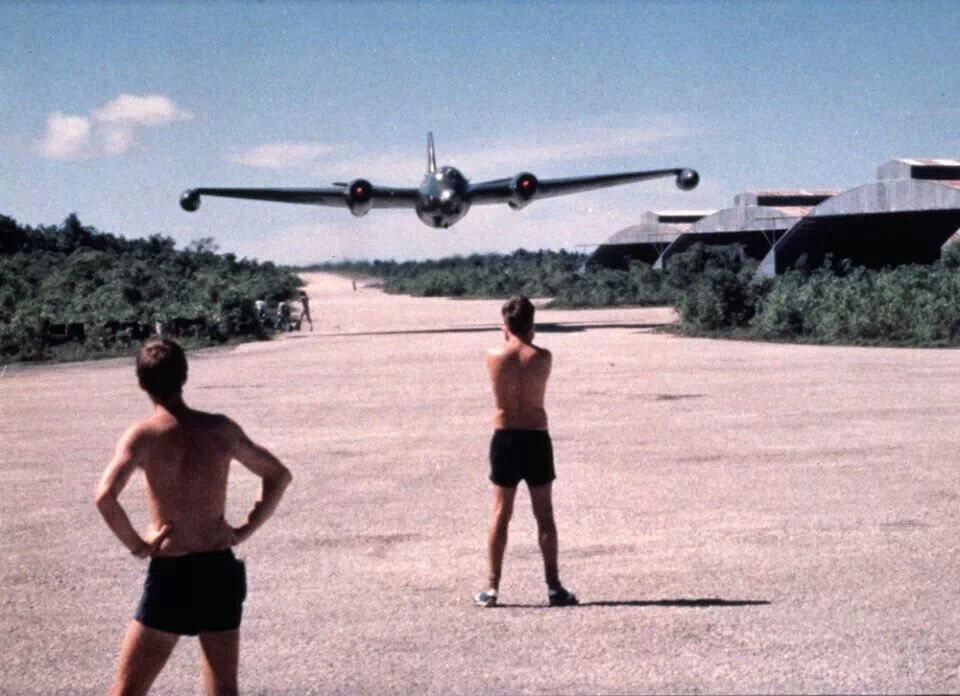 A Consolidated B-36 Peacemaker ripping up the shoreline. Designed for high altitudes, such a pass was a very rare sight!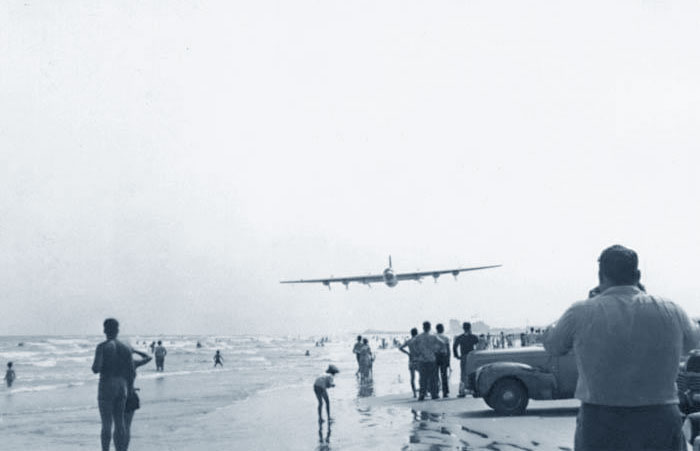 What you're seeing here is not a small fighter but a B-52 Stratofortress.
US Air Force B-52 demonstrates low altitude flying for sailors of the USS Ranger (CV-61) Persian Gulf 1990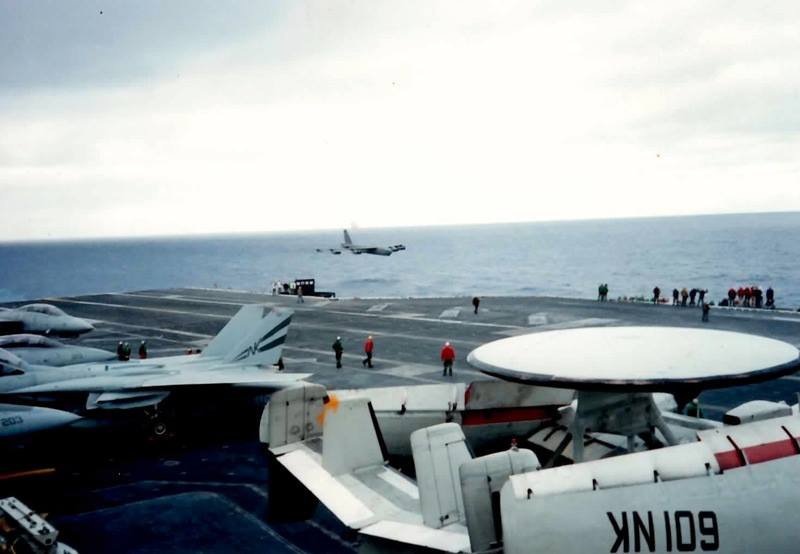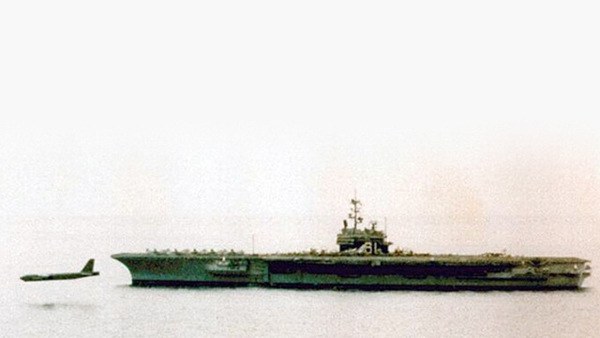 Making of "Don't Mess with Texas" Anti-Litter Commercial. Hopefully, they brought an extra pair of underwear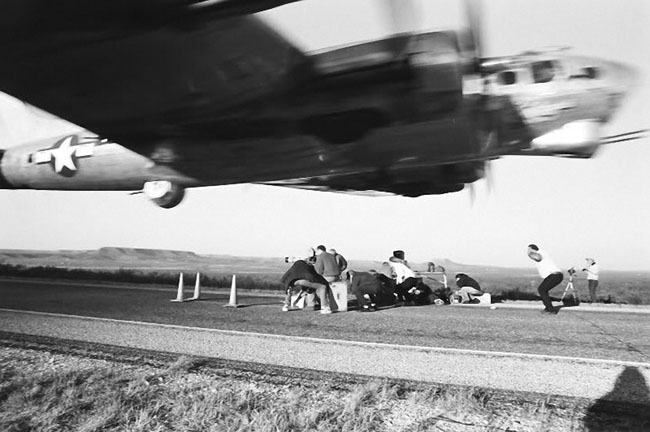 A pair of Tu-22Ks performs a low fly-by over Machulishchi at around 15-20m (50-70ft).
Such low-level flights were often performed by Tu-22 crews, albeit at a slightly higher level (around 80-150m / 260-500ft), but usually in manual mode, without the benefit of automatic flight control or terrain-following radar.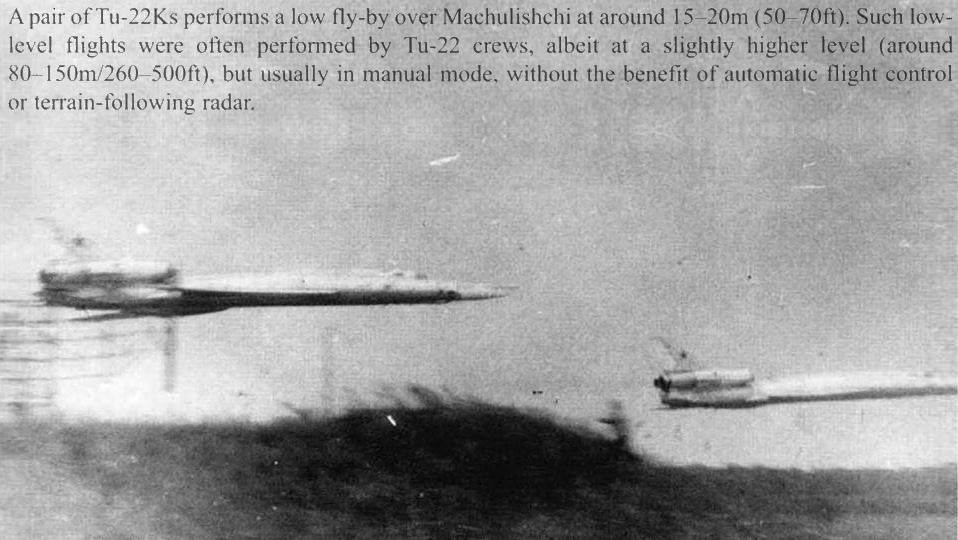 Avro Vulcan low pass shot from RAF Swinderby graduation ceremony