Best warning sign ever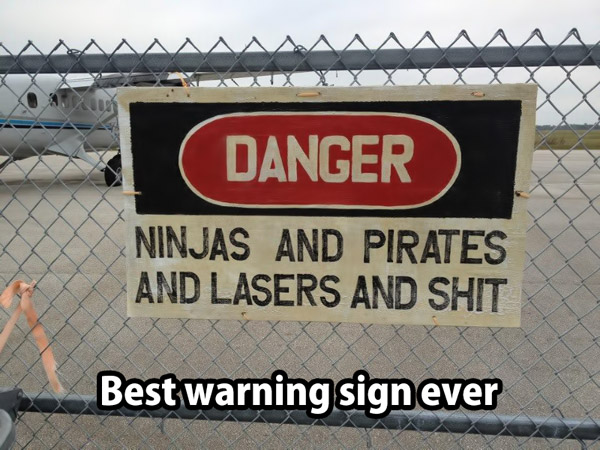 Helicopters Operate In This Area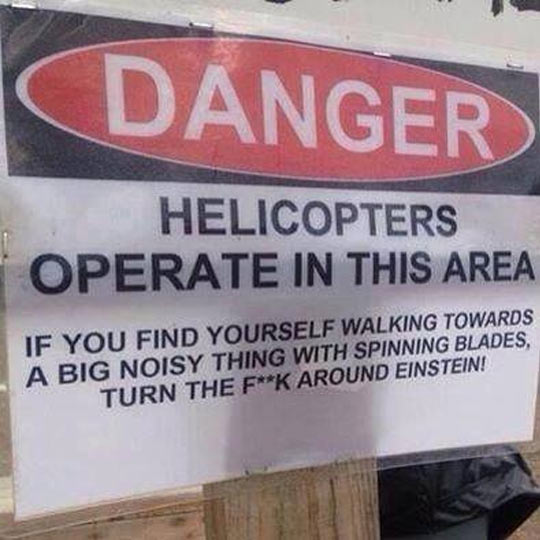 Point taken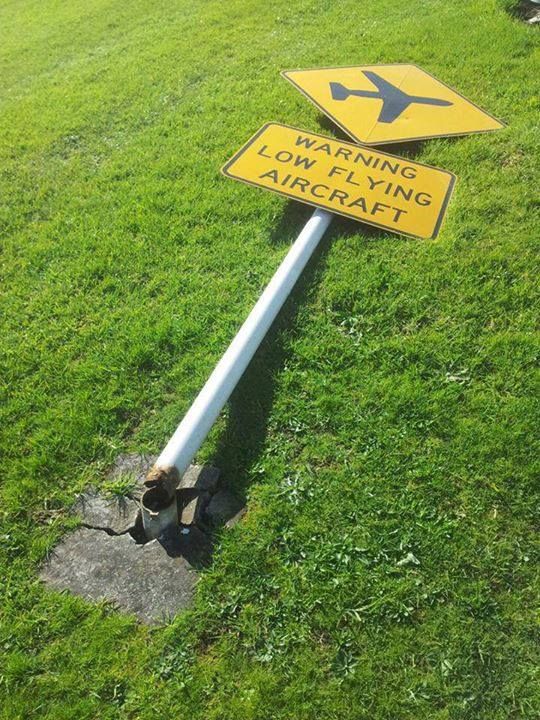 Ultimate 'Beware Of The Dog' Sign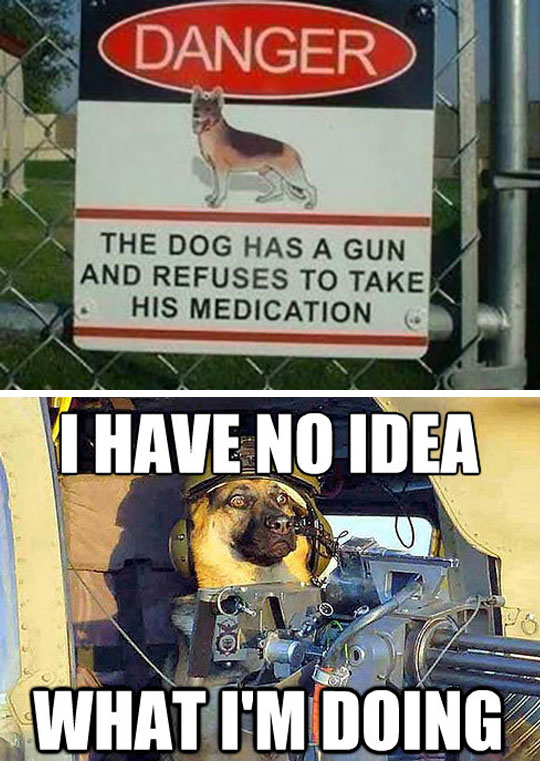 Airport Warning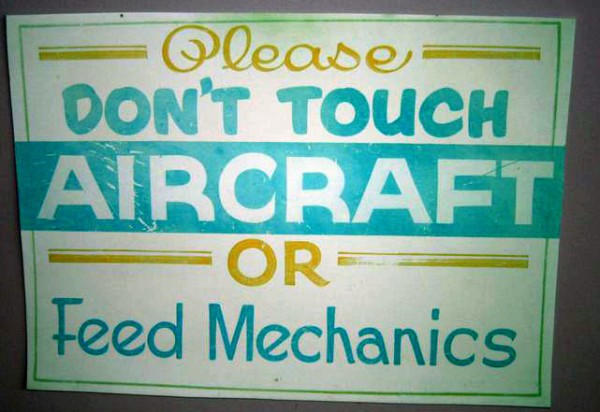 Can This Sign Be Explained?!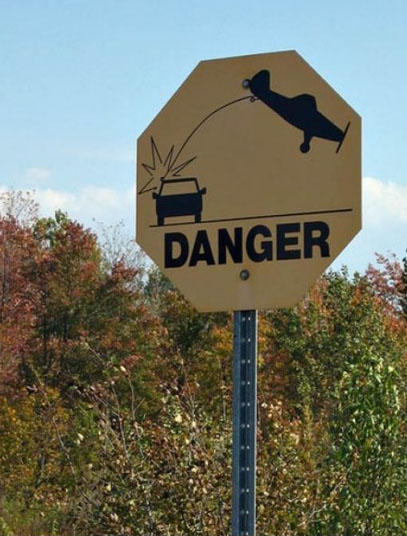 For Helicopters ONLY! This picture was taken in Iceland. The sign says, for helicopters only, and according to the sign airplanes will be towed away presumably at owners expense.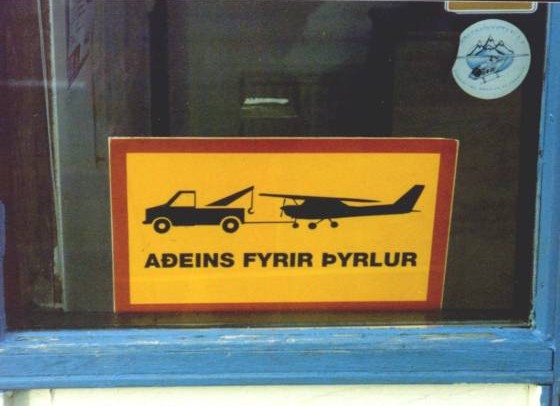 They don't even bother to land before you switch planes
Danger – Propeller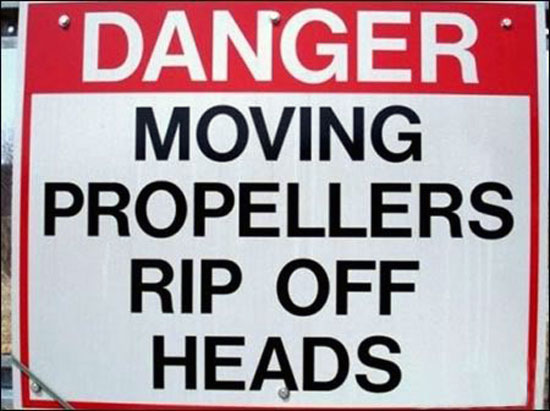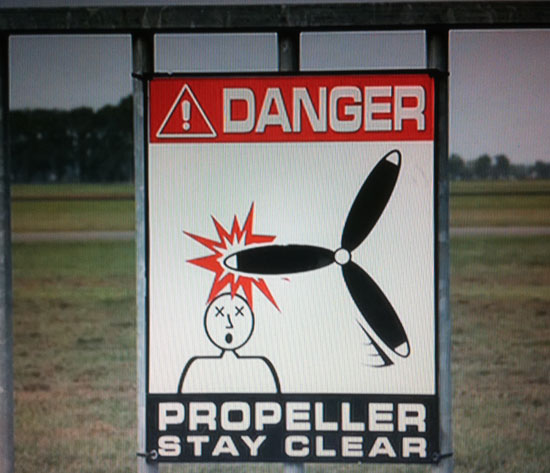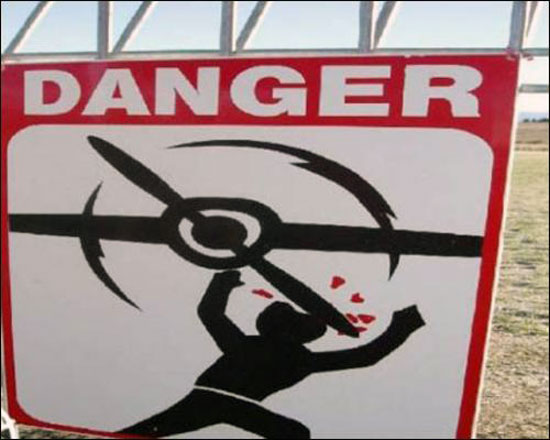 Pilots are savage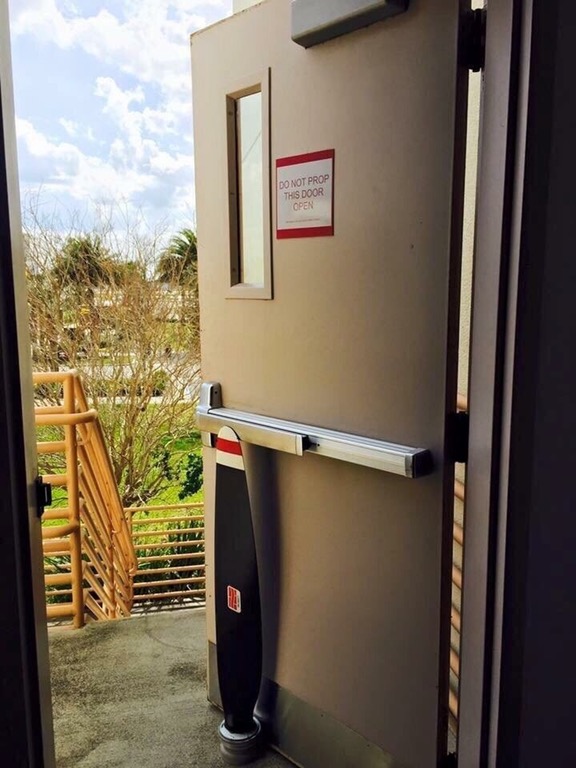 Dangerous goods on aircraft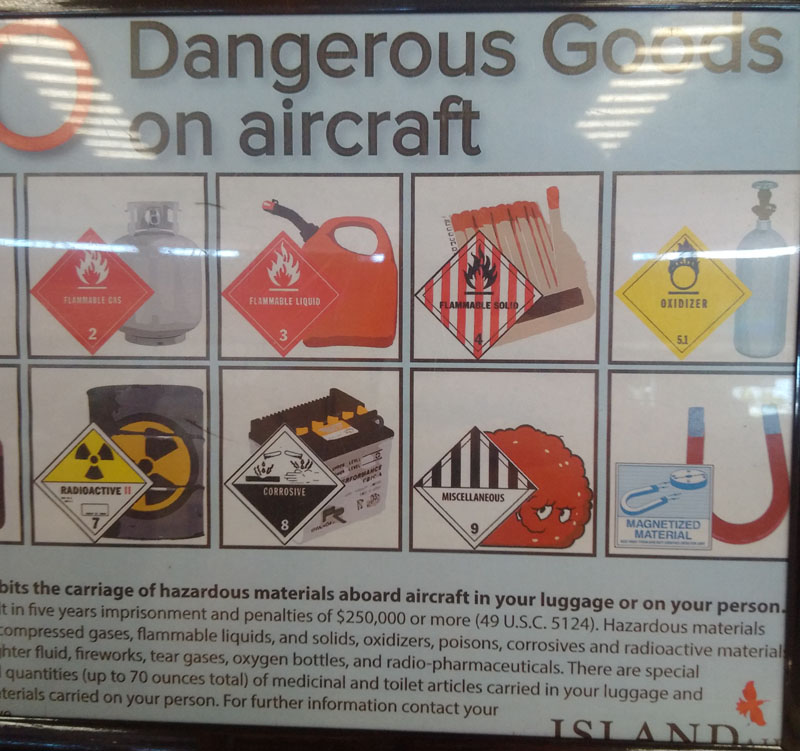 Your Rules Don't Apply To Me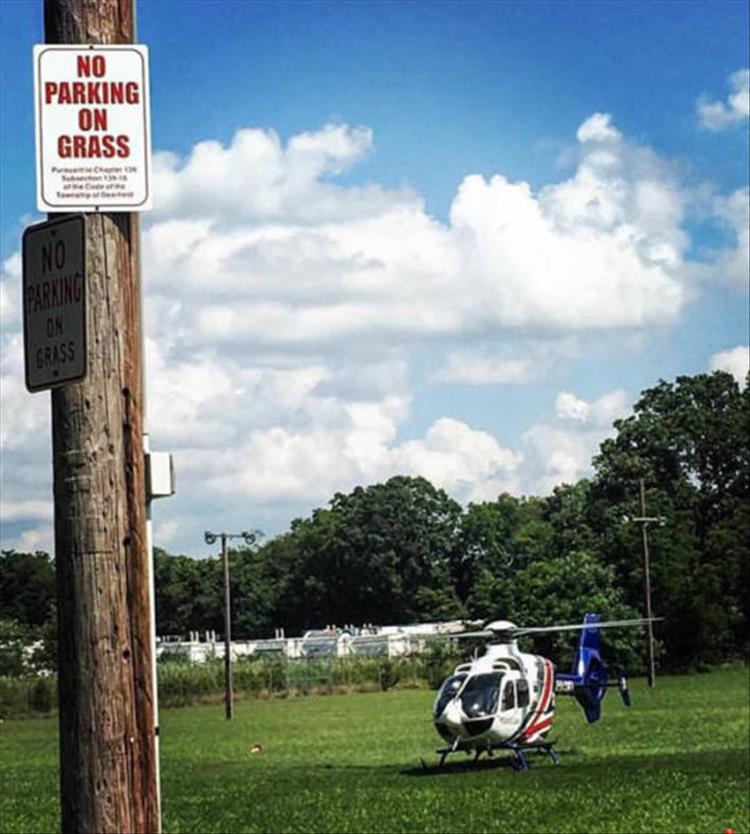 Yield To Aircraft?! Or What?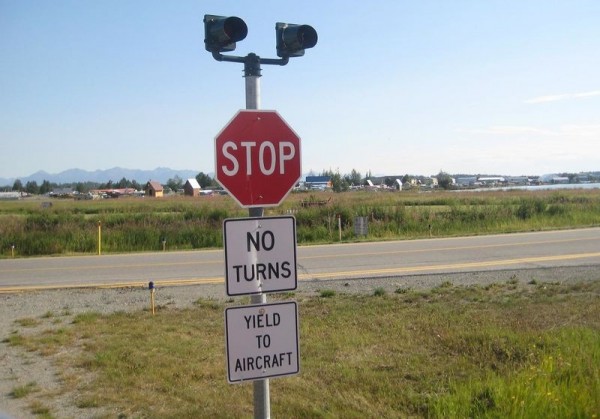 Low flying planes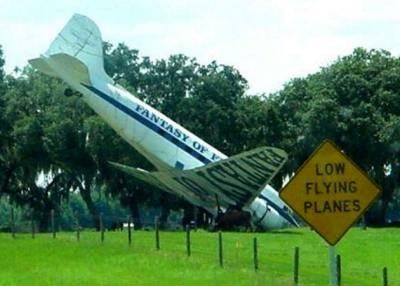 Beware of low flying aircraft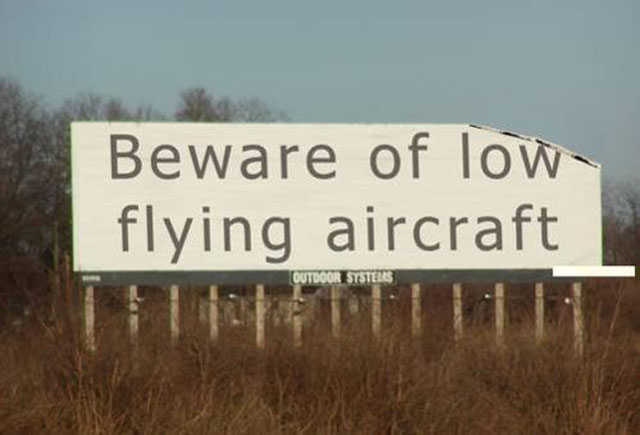 Learn to fly here