ACK Nantucket Memorial, United States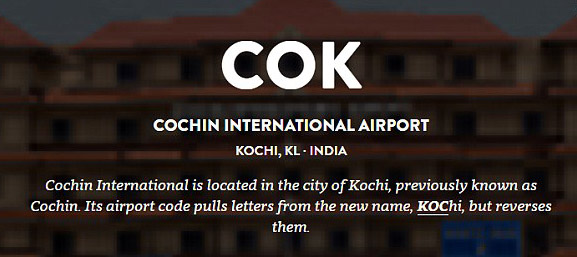 ALE Alpine, United States
ATM Altamira, Brazil
AWK Wake Island, US Minor Outlying Islands
BAG Loakan, Philippines
BAL Batman Airport, Turkey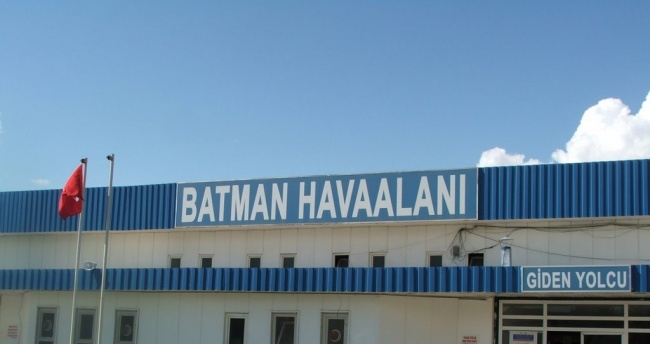 BAH Bahrain International, Bahrain
BOO Bodo, Norway
BOG El Dorado International, Bogota Colombia
BRO South Padre Is. Intl, United States
BRR North Bay, United Kingdom
BUD Ferihegy, Hungary
BUG Gen V Deslandes, Angola
BUM Butler, United States
BUN Buenaventura, Colombia
BUS Alexander Kartveli Batumi International Airport, Georgia
CAT Cascais Municipal Aerodrome, Portugal
CAN Guangzhou Baiyun International Airport, China
CIA Ciampino, Italy
COK Cochin International, India
COW Coquimbo, Chile
DIK Dickinson Theodore Roosevelt Regional, United States
DOA Doany, Madagascar
DOH Doha, Qatar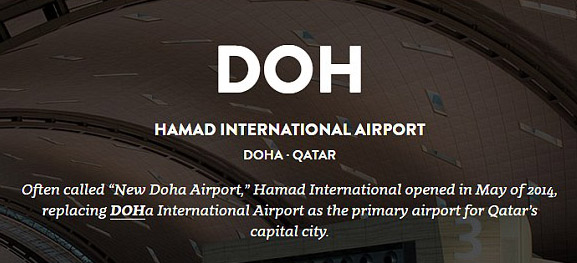 DOO Dorobisoro, Papua New Guinea
DUD Dunedin New Zealand
EEK Eek, United States
FAQ Freida River, Papua New Guinea
FAT Fresno Air Terminal Airport, United States
FIG Fria, Guinea
FOO Numfoor, Indonesia
FUB Fulleborn, Papua New Guinea
FUK Fukuoka, Japan
FUN International Tuvalu
GAG Gage, United States
GAY Gaya, India
GIT Geita, Tanzania
HEL Helsinki, Finland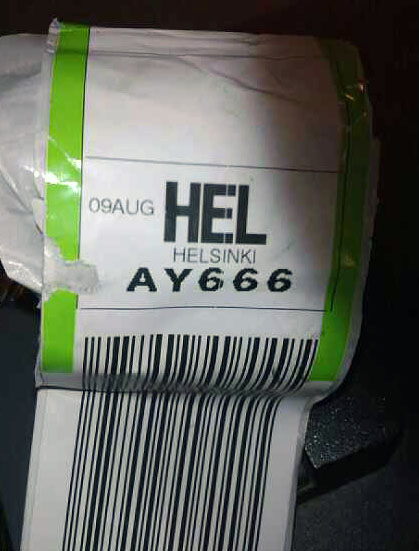 Flight 666 on Friday 13th is now going straight to 'HEL'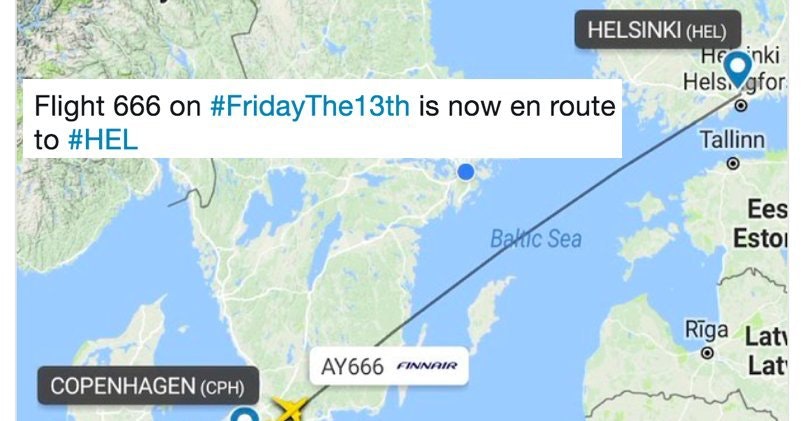 IOU Ile Ouen, New Caledonia
LOL Derby Field, United States
LOX Los Tablones Airport, Guatemala
MOM Moudjeria, Mauritania
MAD Madrid, Spain
NOB Nosara, Costa Rica
DAD Da Nang, Viet Nam
DIE Arrachart Airport, Madagascar
OMG Omega, Namibia
ORC Orocue, Colombia
PEE Perm, Russian Federation
PIE St. Pete-Clearwater International, United states
PNS Pensacola, United States
POO Pocos De Caldas, Brazil
RUN Réunion Roland Garros Airport, France
SEX Sembach, Germany
SOD Sorocaba, Brazil
SUK Samcheok, Korea (South)
SUX Sioux Gateway, United States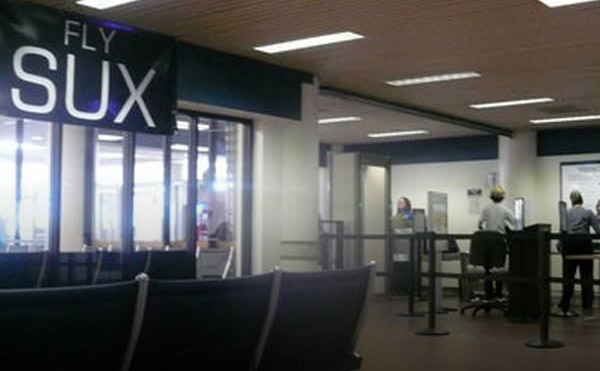 UMM Summit, United States
WOW Willow, United States
YEP Estevan Point, Canada
There's certainly some room to have fun with airport IATA codes, the following routes, albeit hypothetical would likely set the jetlag aside and bring a smile to anyone's face…
SOD – OFF – Try to book a flight from Sorocaba Airport in Brazil to Offutt Airport Force Base, Omaha, Nebraska and you can imagine the response…
FEZ – HAT – Don't forget your FEZ, if flying from Fès–Saïs Airport in Morocco to Heathlands Airport in Queensland, Australia.
DIK – HED – A genuine possibility for a domestic route from Dickinson Theodore Roosevelt Airport to Herendeen Bay in Alaska.
FAT – BUM – Another internal flight option might just be possible from Fresno Yosemite Airport to Butler Airport in Missouri.
POO – PIE – Choose your In-flight meal carefully if flying from Pocos De Caldas in Brazil to St. Pete-Clearwater International in Florida.
MAD – GIT – An unlikely route, you'd be MAD to fly from Madrid to Geita Airport in Tanzania.