Today's business class is for all intents and purposes equivalent to yesterday's first class, and that today's better types of premium economy are equivalent to earlier business class products.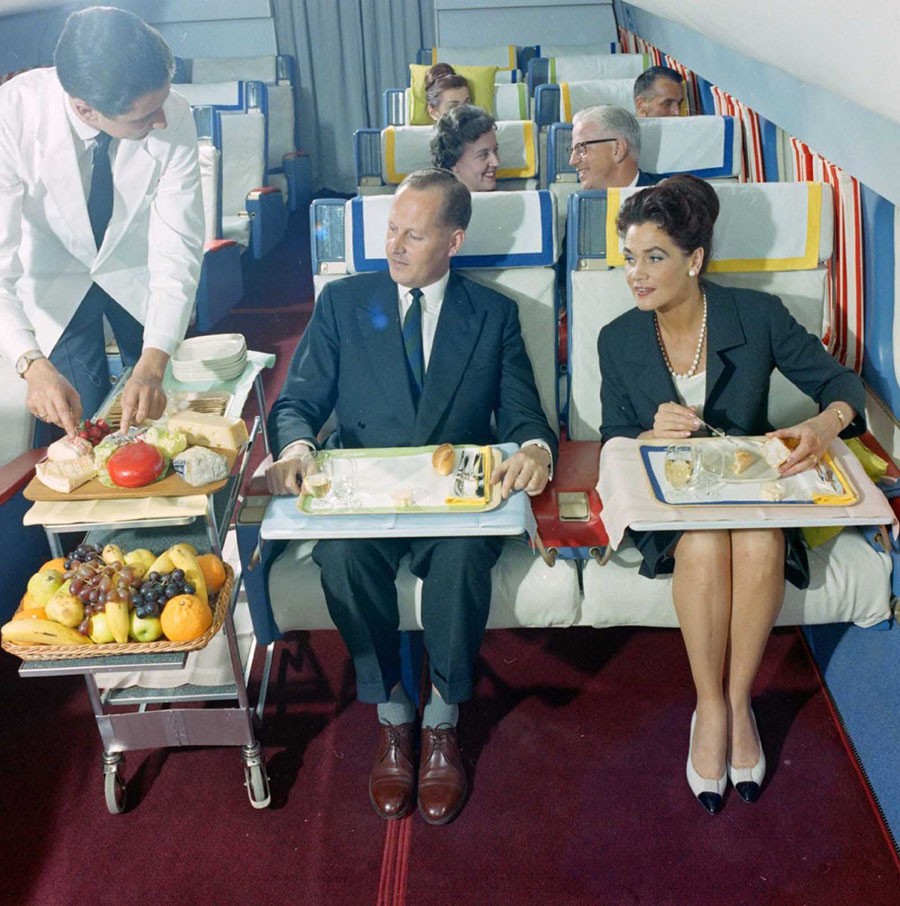 Even worse, the economy class seats have become cramped, making these pictures from the 1960s hard to look at.
Still, it's an interesting look at the Golden Age of Air Travel.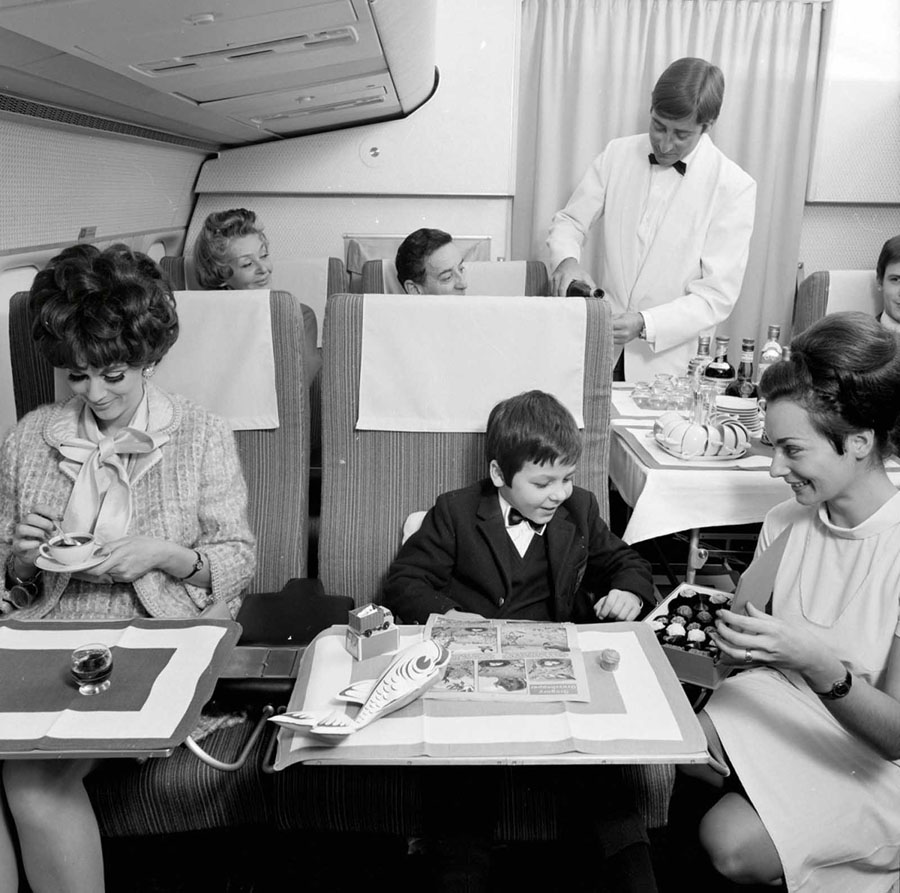 Once on board passengers, even in economy, had plenty of legroom.
In fact, business class today is spatially very similar to what economy used to be like.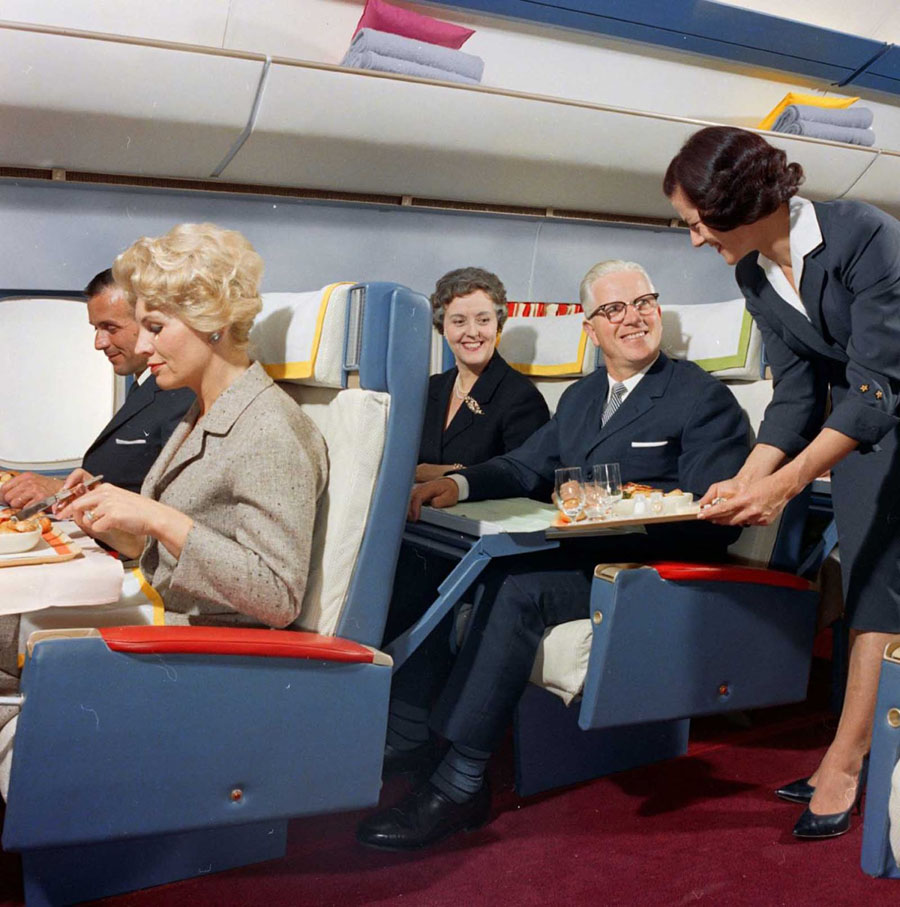 The designers were inspired by the luxury express trains and ocean liners.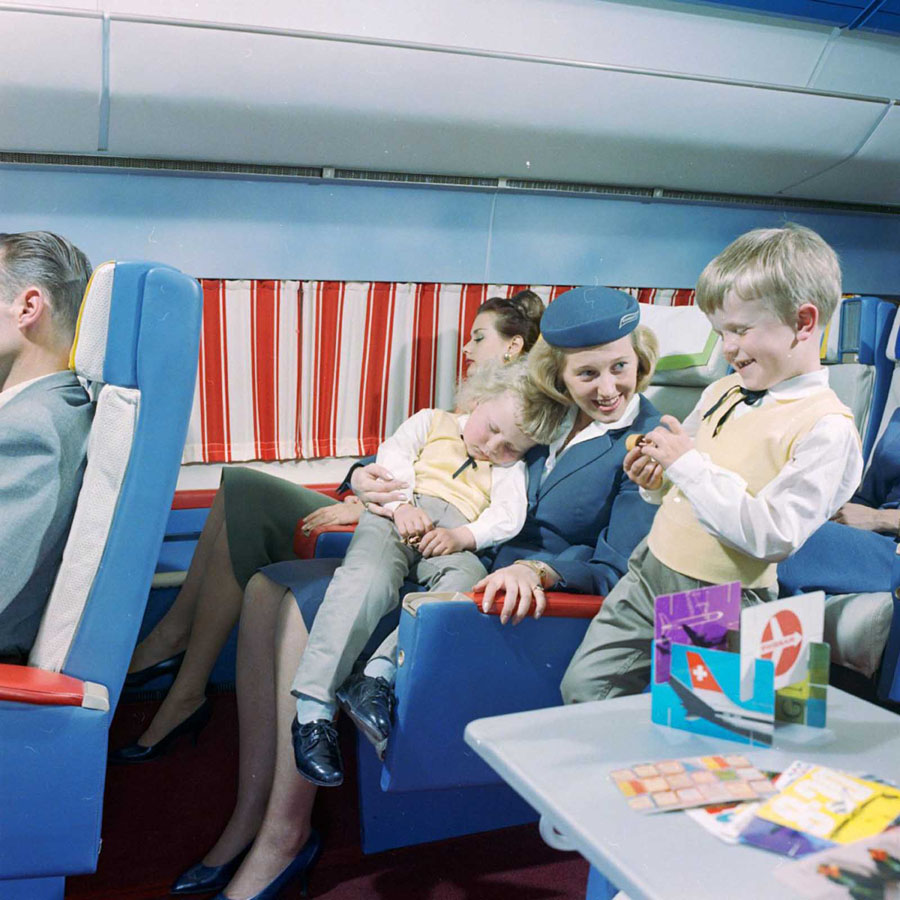 As airplanes evolved the concept of traveling by air became something of potentially broader appeal, and the airlines acted to make air travel more comfortable and more genteel.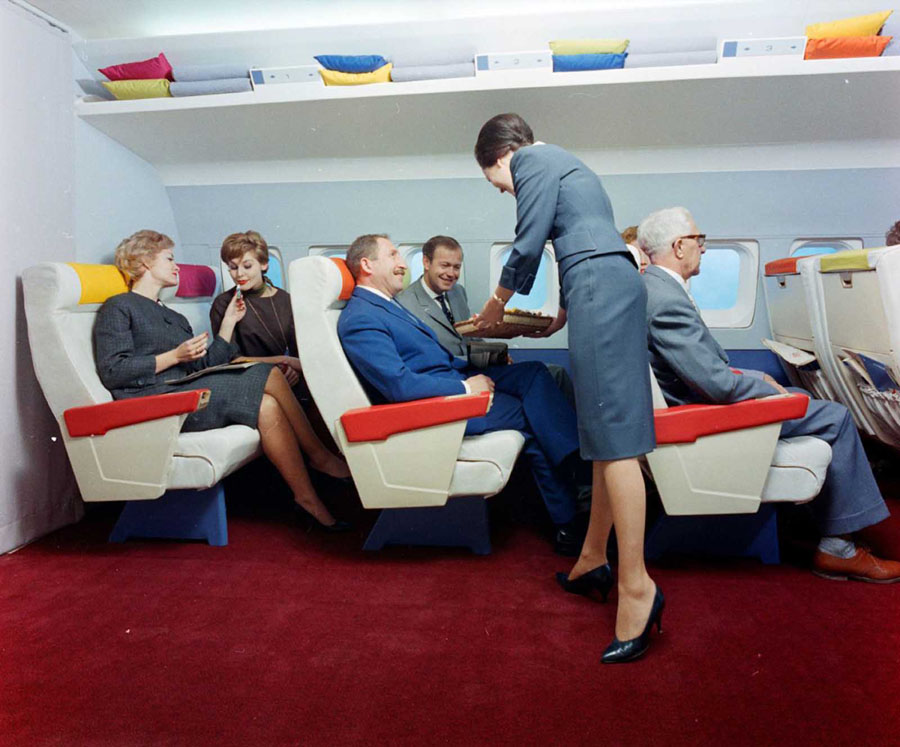 Smoking during the flight was normal.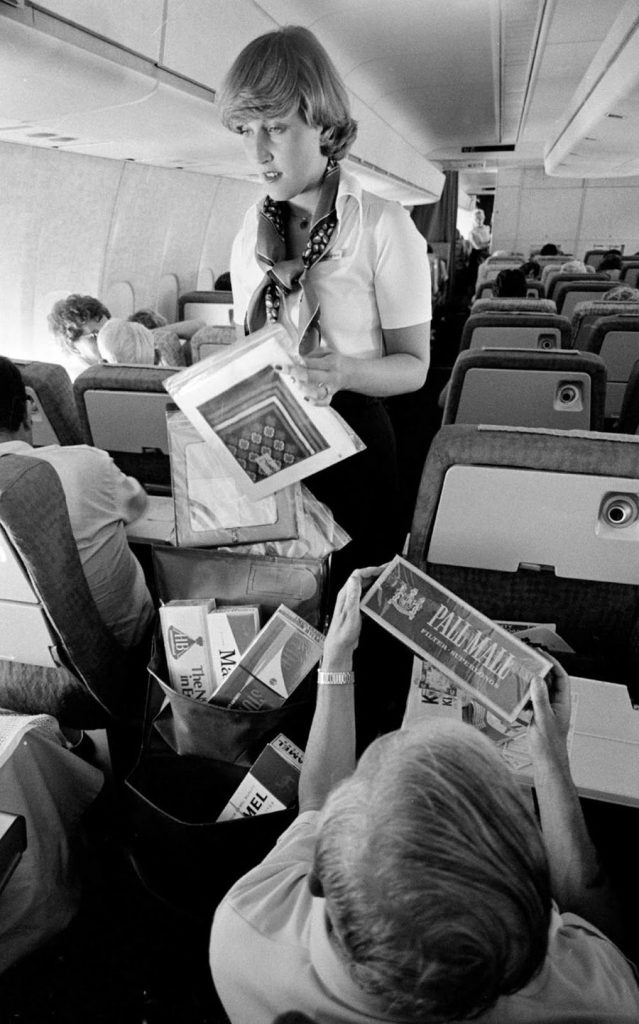 The passengers were offered unlimited alcohol.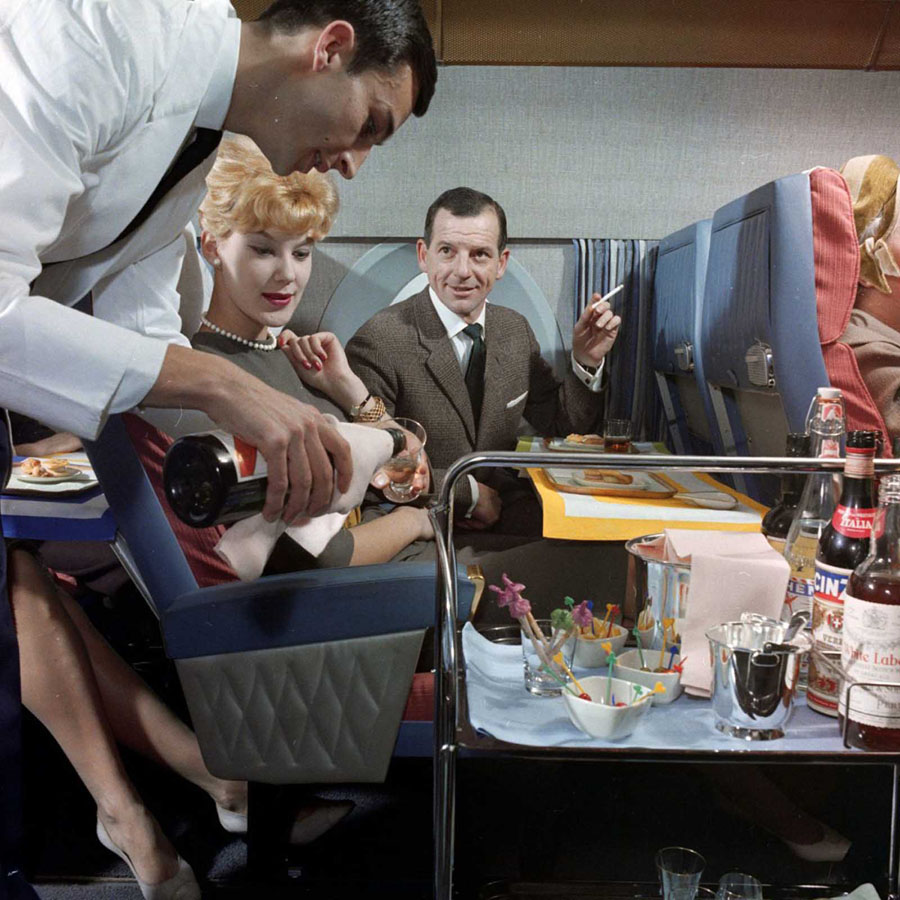 There was a wide variety of food selections offered by these airliners.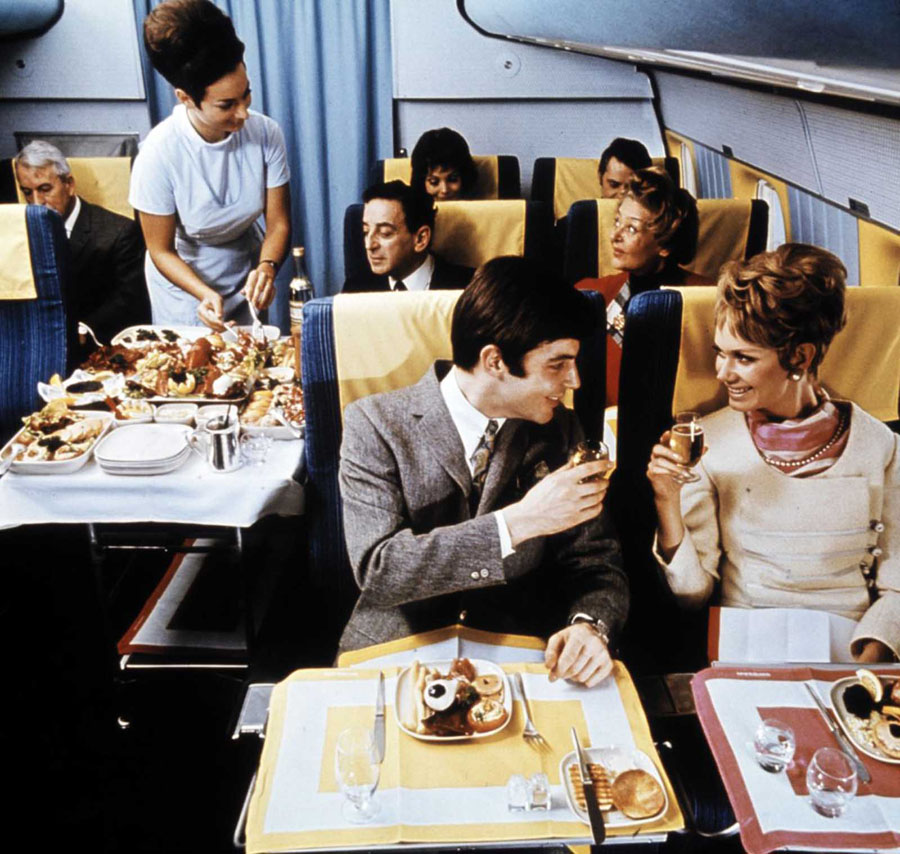 (Photos via Swissair archives)