When there used to be more than one carrier in a task group, if an aircraft landed accidentally on the wrong ship, some fun was had before sending him "home".
Imagine doing this today.
"Must Be Air Force" A U.S. Navy McDonnell F2H-2 Banshee (BuNo 125019) of Fighter Squadron 62 (VF-62) "Gladiators" from the aircraft carrier USS Coral Sea (CVB-43) after it had landed aboard USS Wasp (CV-18) in 1952.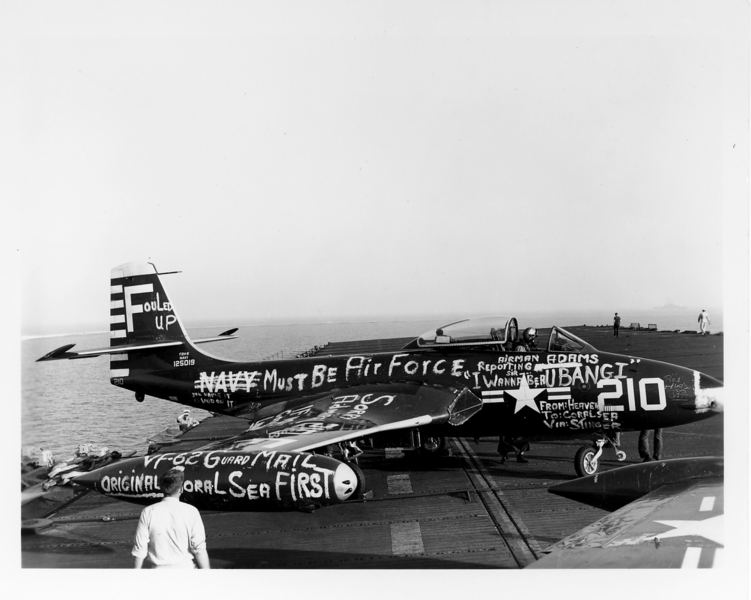 F9F-5 Panther "Dopey" of VF-111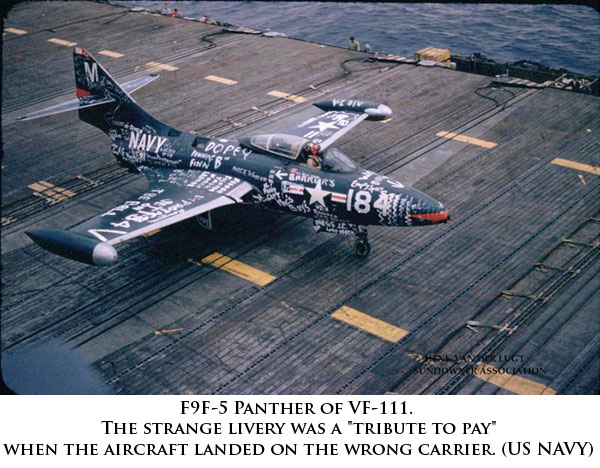 USS Bon Homme Richard -1 USS Constellation – 0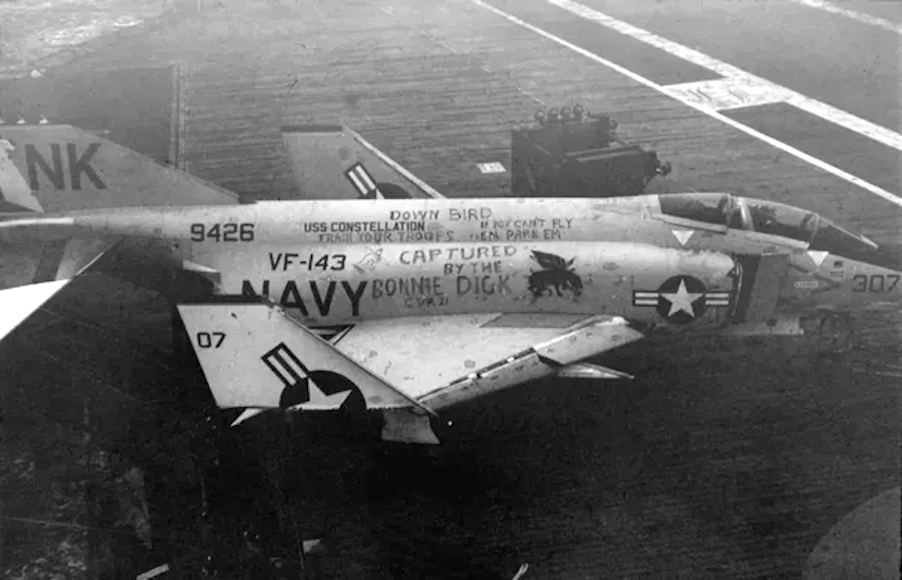 VA-195 Corsairs dose of humility thanks to the crew of the Coral Sea -1972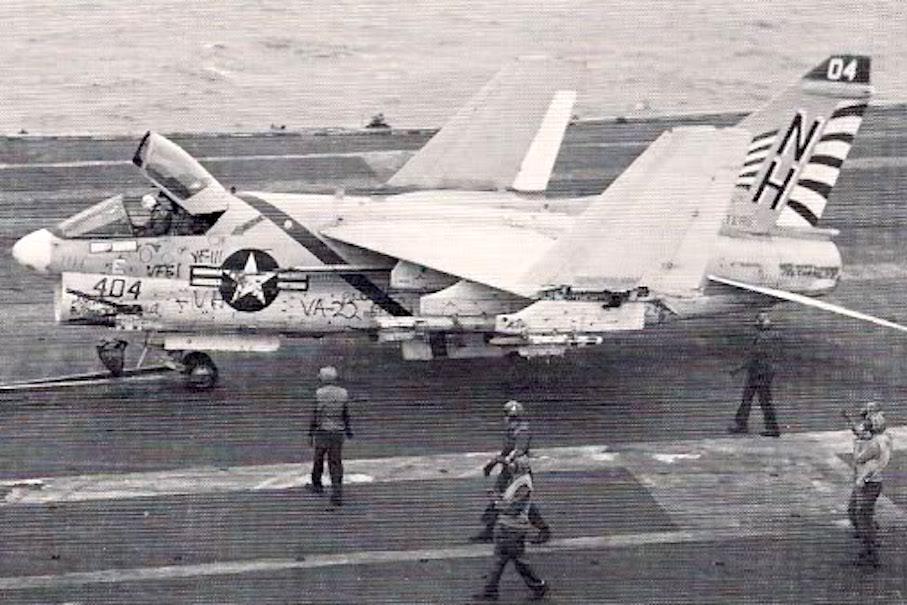 Coral Sea "Sandy" bird from VA-25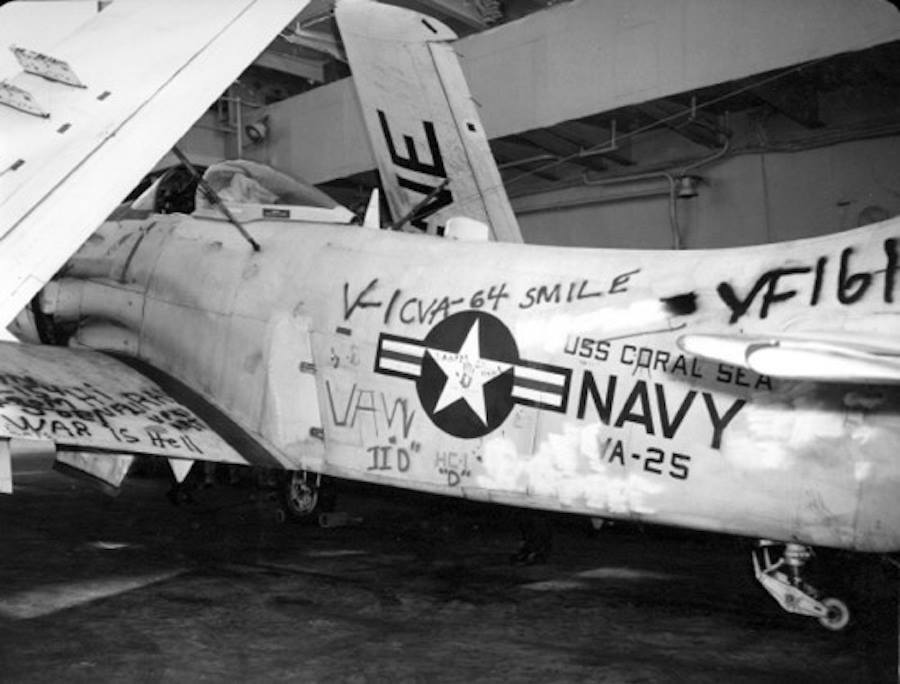 F2H-2 Banshee Pilot from VF-34 appreciates the subtle humour at his misfortune.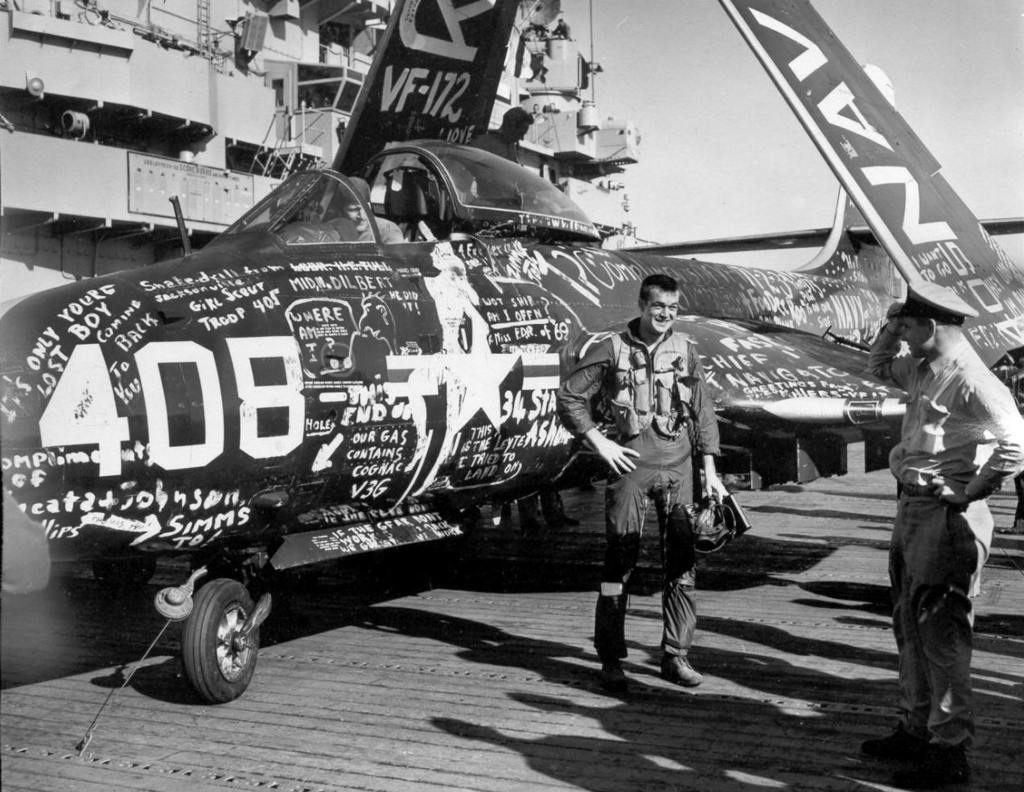 Very special Sea Vixen. An example of this tradition in the Royal Navy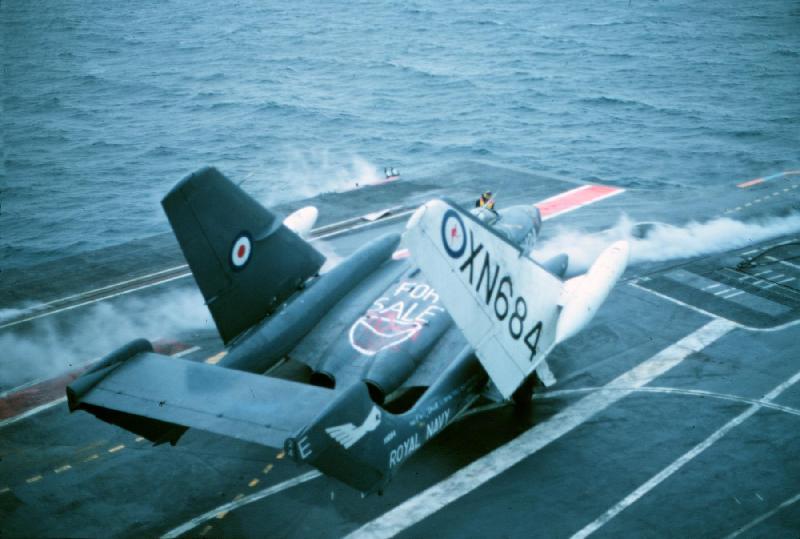 F2H-2 USN Banshee Non Standard markings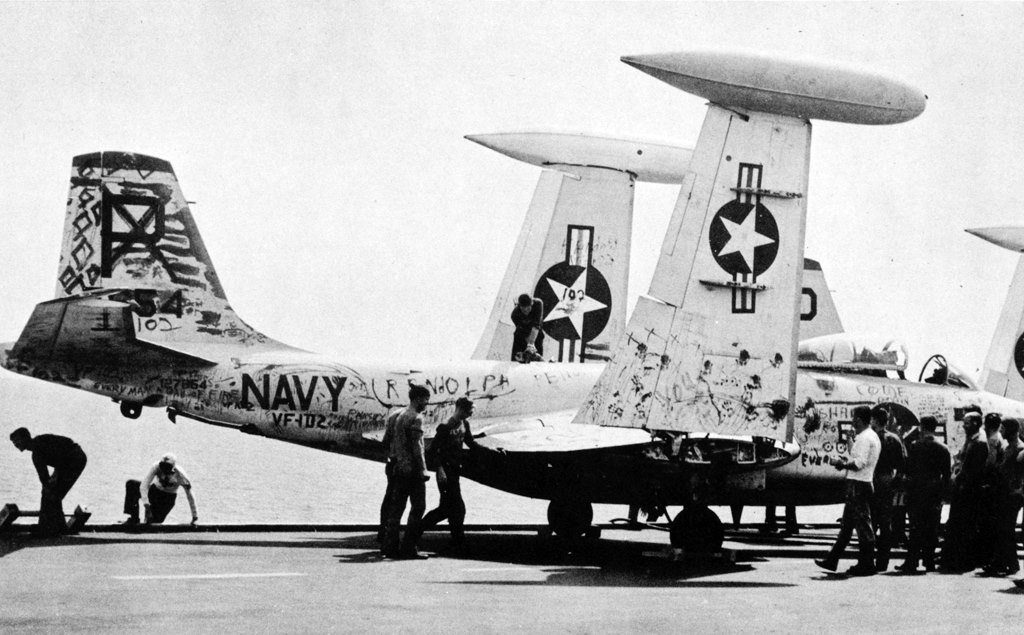 This Corsair also failed to escape the dishonorable markings of a wrongful carrier landing.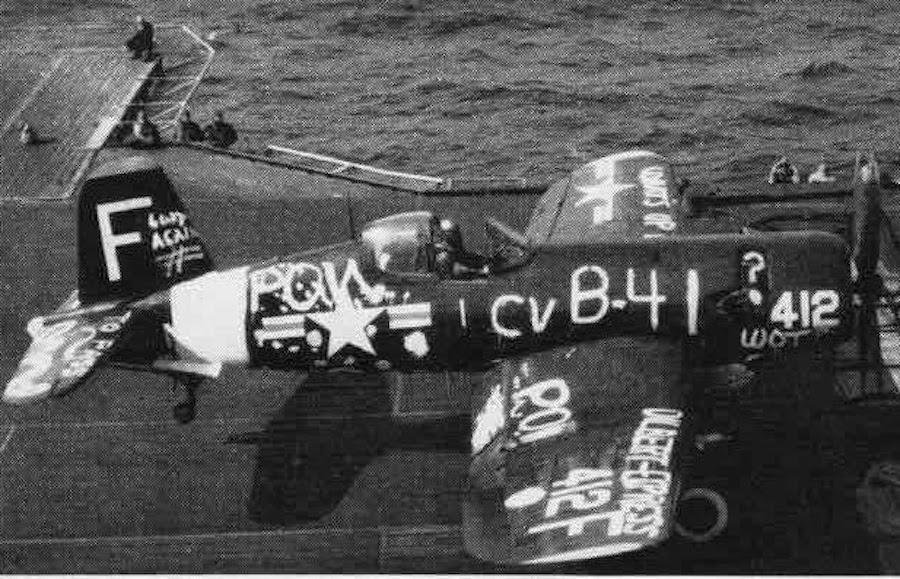 "ManHole"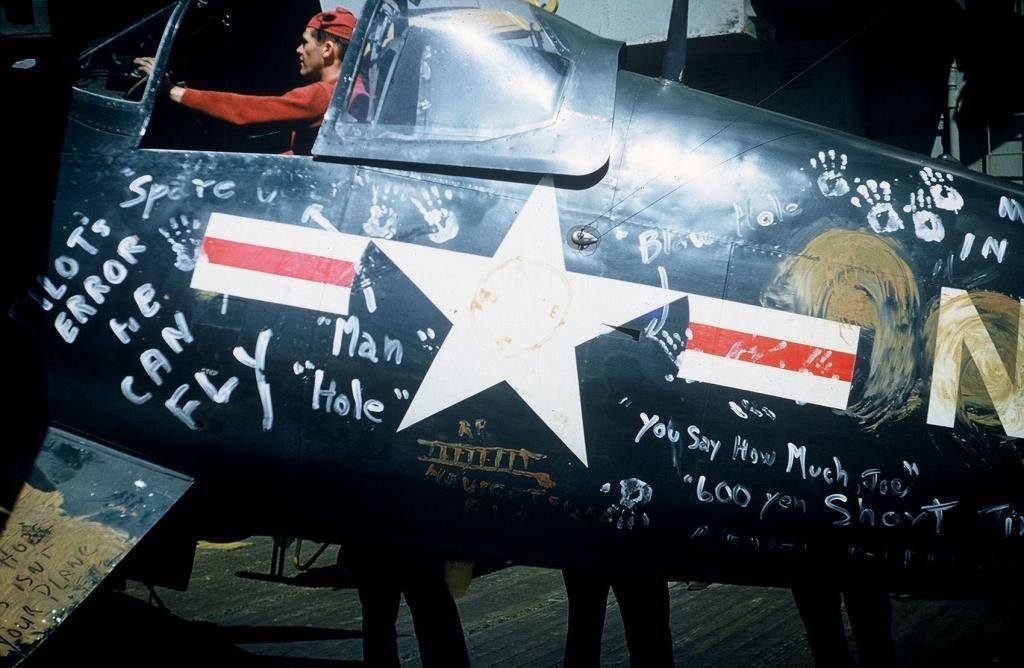 A little tail work in honor of the misadventure of this Pukin Dog Squadron plane.