Antonov An-24T export ad. This prototype was specially painted in bright colors just before the Le Bourget premiere.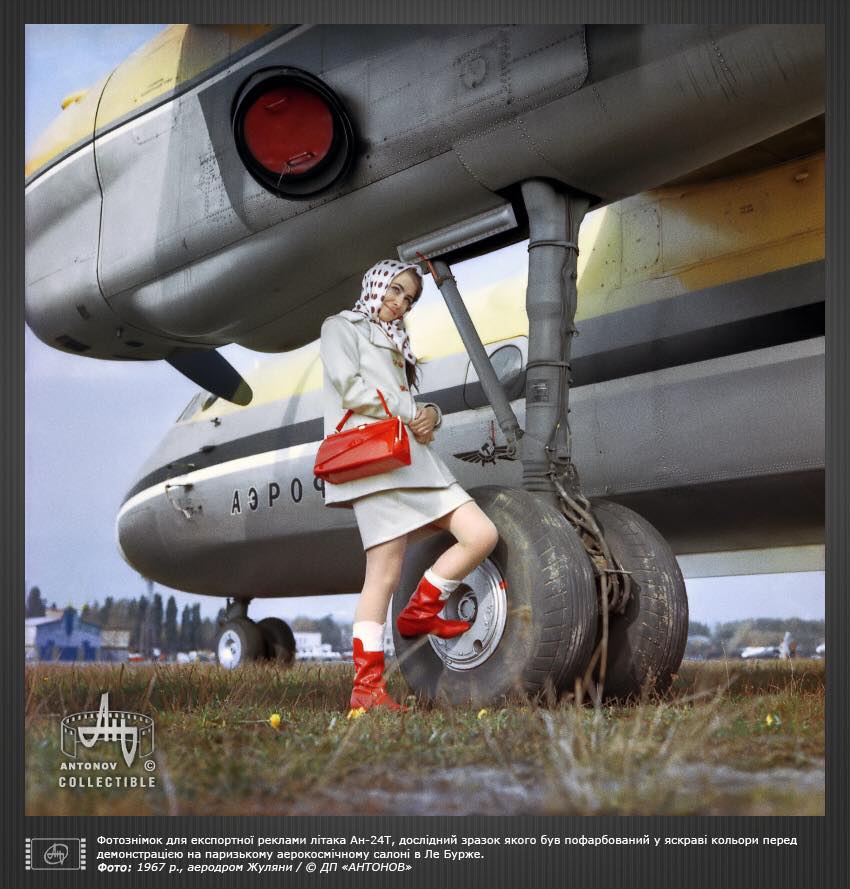 Antonov An-12 advantage of its high positioned engines. Car in the photo is GAZ-21 Volga.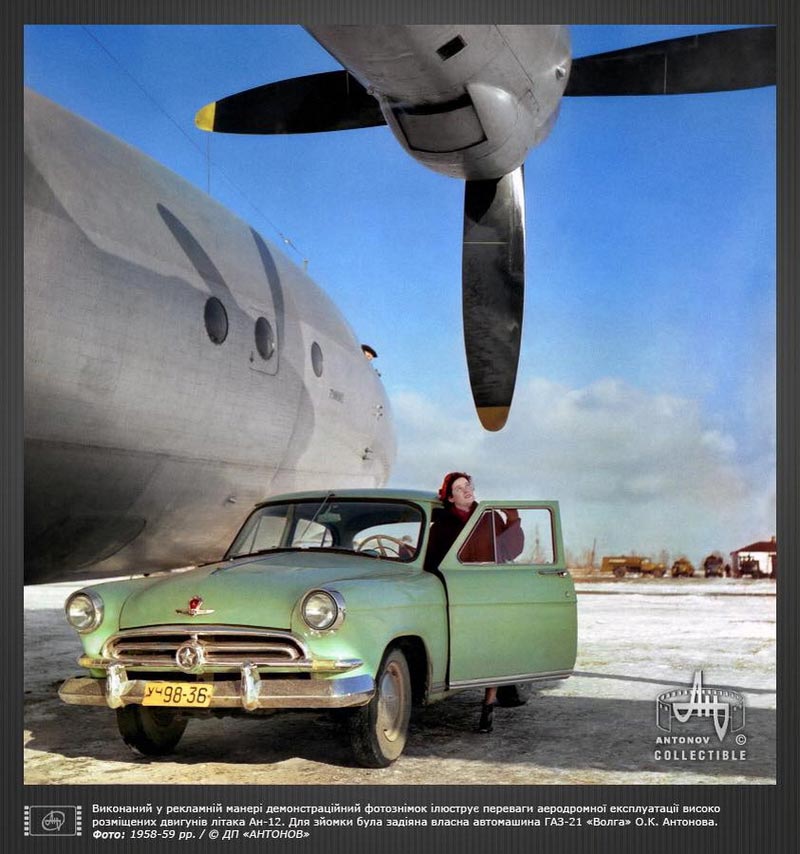 Antonov ad for its STOL An-28 aircraft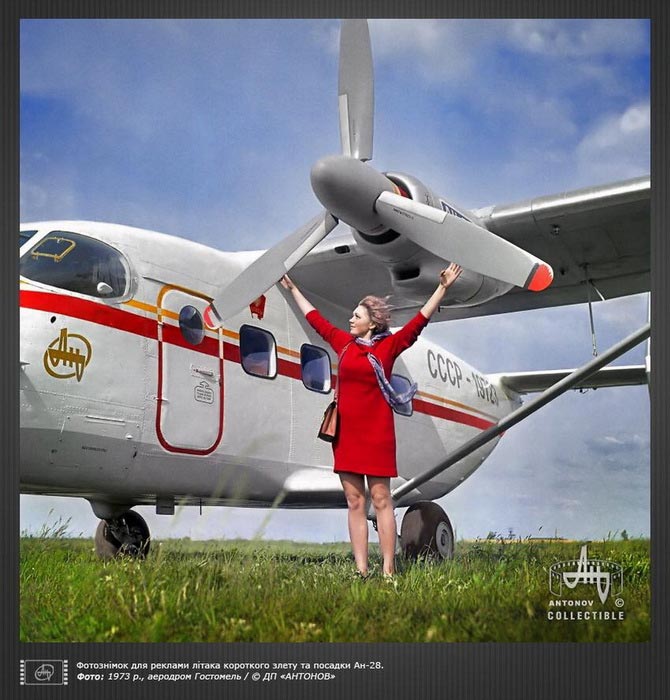 Antonov An-24 during VDNH Exibition in Moscow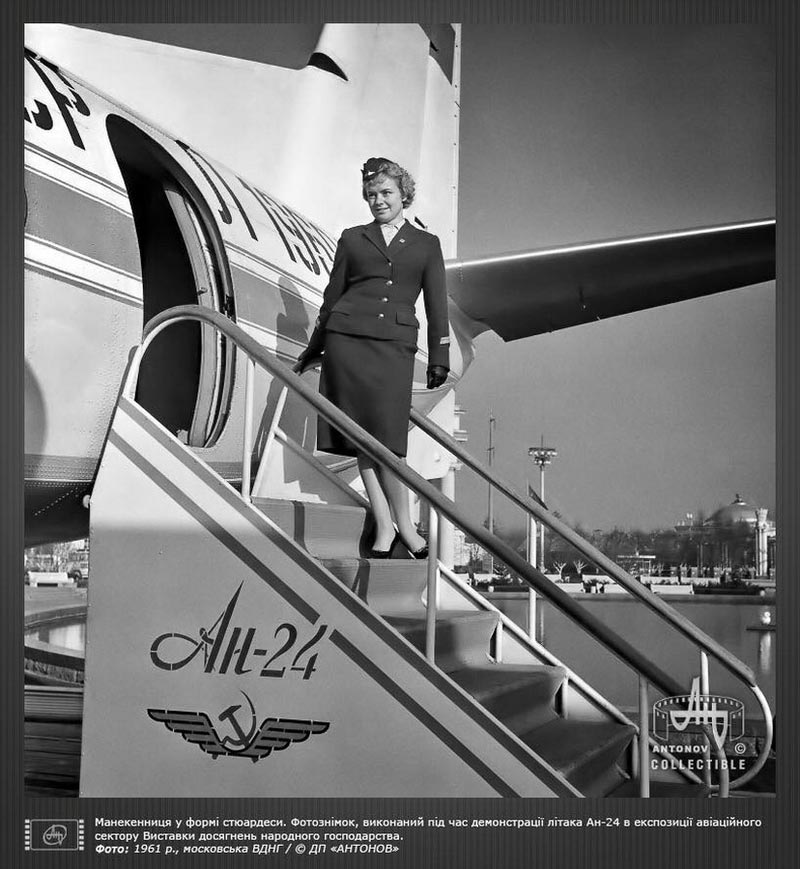 Ad showing plenty of room in this Antonov An-24.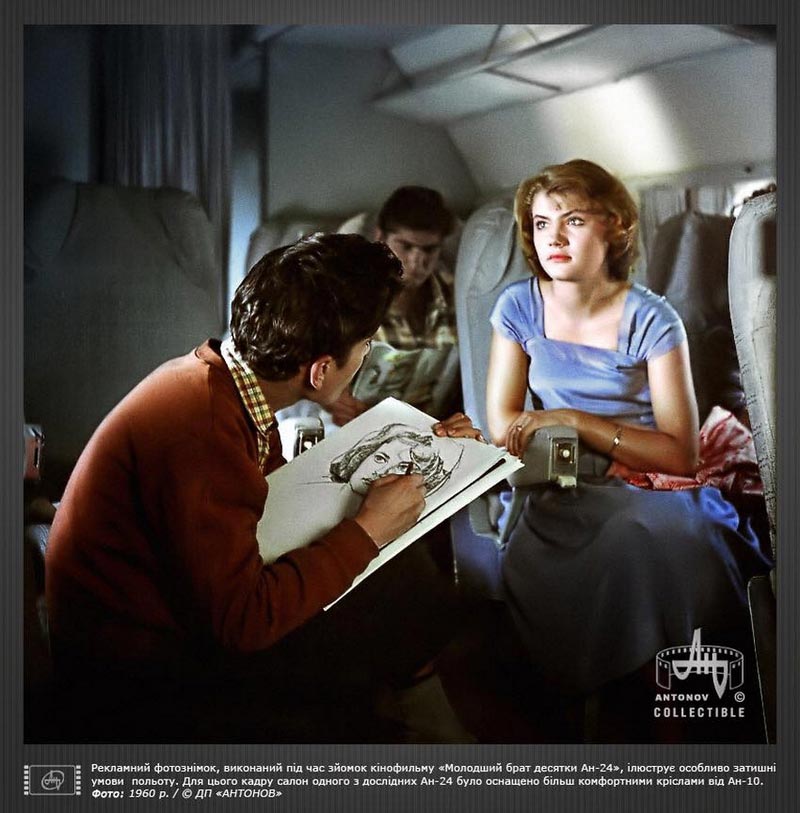 Antonov ad for its An-10 airplane.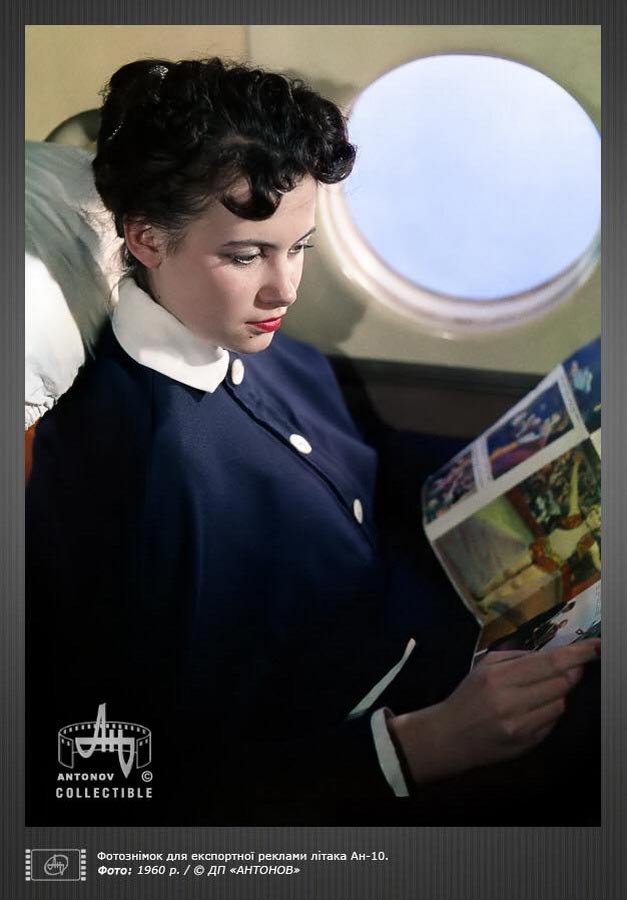 Foreign markets ad for Antonov An-24