At Mokpo City, South Korea you will find the world's first Boeing 747 (numbered N747-10) converted to a restaurant.
The engine has been converted to a sign board which shows the day's menu so you can decide on what to eat while climbing up to the passenger section which is the restaurant.
Considering the 747's sheer size the fuselage can easily accommodate 150+ tables.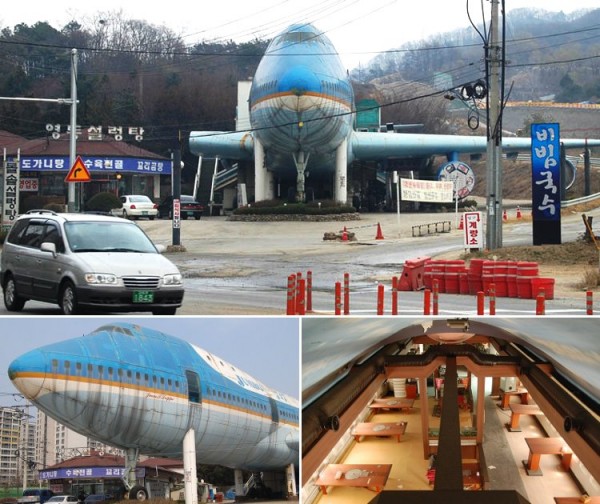 In 2009. it was closed down.