This unique vessel is a late '30's Boeing 307 Stratoliner joined to a planing boat hull.
Once owned by Howard Hughes as one of the first executive planes, the Stratoliner was damaged in a 1964 hurricane ending its flying days.
A new owner trucked the plane body to Fort Lauderdale where he launched the Plane Boat in 1974.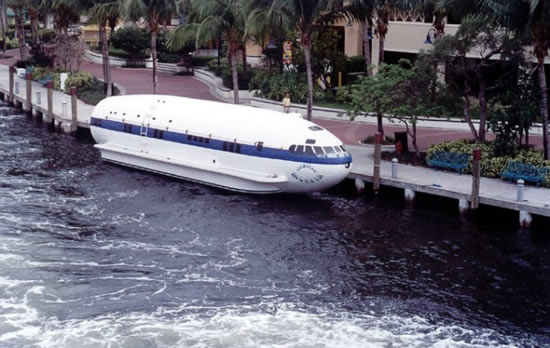 The fully restored and functional boat planed at over 20 knots and was controlled from the main cockpit using the original flight controls.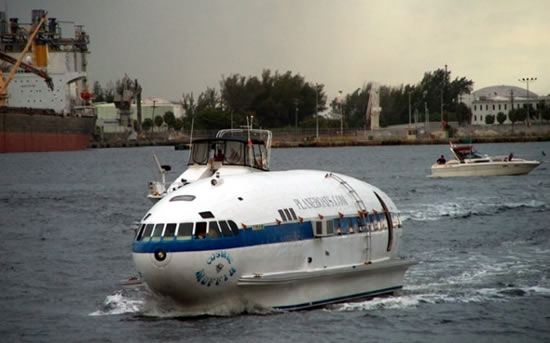 "Cosmic Muffin" came to the attention of Jimmy Buffett and was written into his first novel, "Where is Joe Merchant?" and also the song, Desdemona's Building A Rocketship".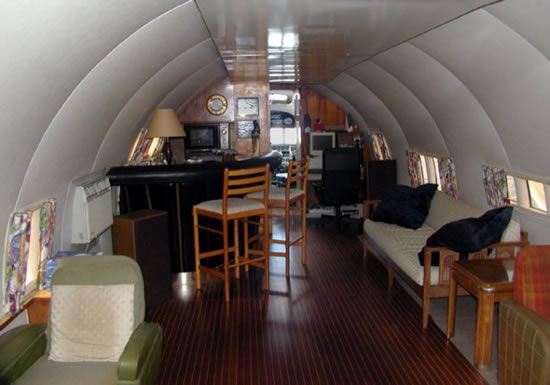 The present owner of "Cosmic Muffin" is Dave Drimmer who exhibits the boat free to the public and sells T-shirts to support his endeavor. He is also actively seeking additional corporate sponsorship and charters for his original craft.