Is it a fancy jet-ski? Nope, it's the Convair F2Y Sea Dart, world's only supersonic seaplane.
In the late 1940s, supersonic jets had too long of a takeoff roll to be used on aircraft carriers, so the Navy did the next best thing: put skis on the jet.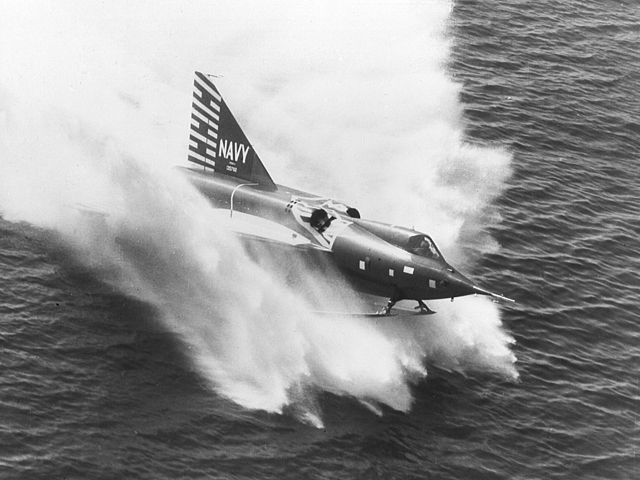 The idea of a supersonic Navy jet fighter that was independent of aircraft carriers looked attractive.
The Sea Dart was said to be theoretically capable of operations from snow or ice as well.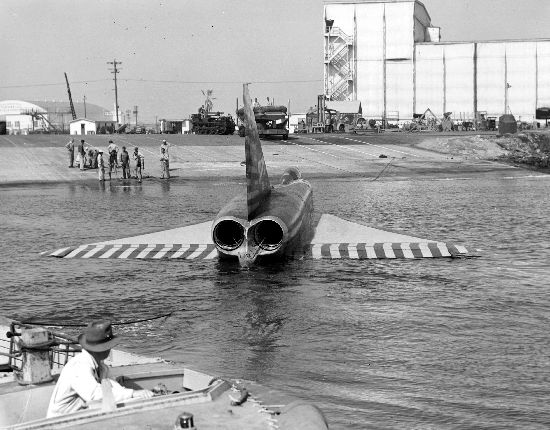 When at rest on the sea surface, the Sea Dart floated low in the water, its delta wing nearly awash at the trailing edge.
Armament for proposed operational Sea Darts would have included 20-mm cannons and different types of air-to-air missiles.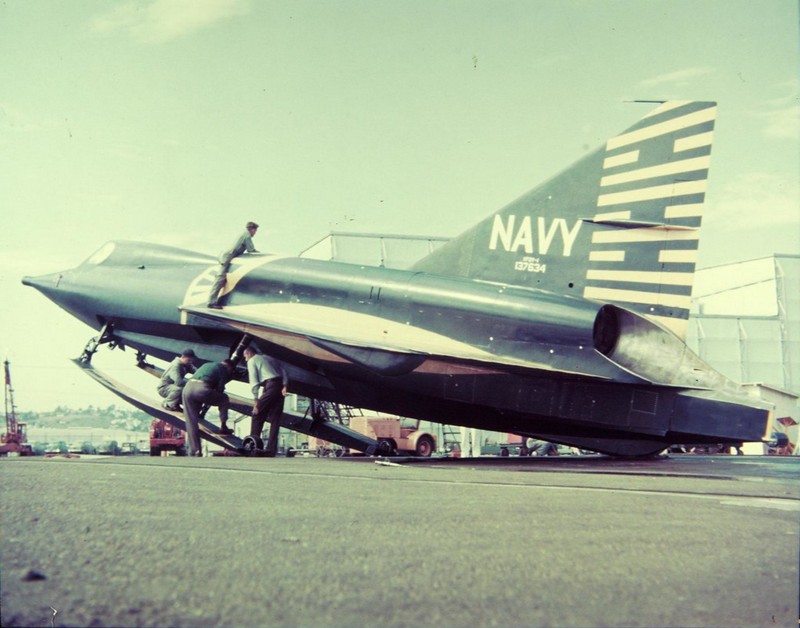 Tragedy shook the Sea Dart effort on Nov. 4, 1954, when Sea Dart (135762) came apart in flight over San Diego Bay during a demonstration flight.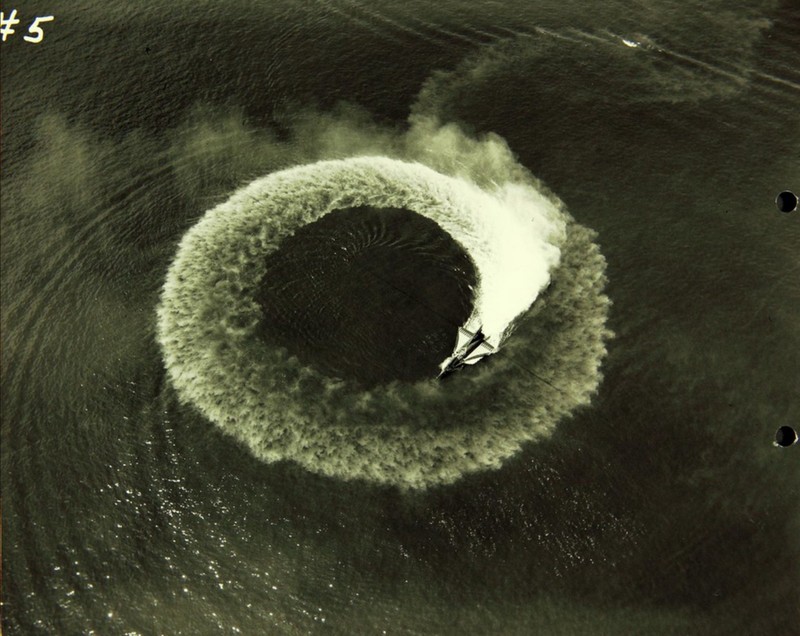 Underpowered engines and violent vibrations during takeoff grounded (or watered?) this plane for good.
Five airframes were built. One was lost in the crash, and the other four survive on display:

XF2Y-1 Sea Dart, 137634, is in bad shape and is awaiting restoration for the Smithsonian Institution.
YF2Y-1 Sea Dart, 135763, is on display at the San Diego Air & Space Museum in Balboa Park.
YF2Y-1 Sea Dart, 135764, is on display at the Wings of Freedom Aviation Museum at NAS Willow Grove.
YF2Y-1 Sea Dart, 135765, is on display at the Florida Air Museum