During construction in the main hall at Filton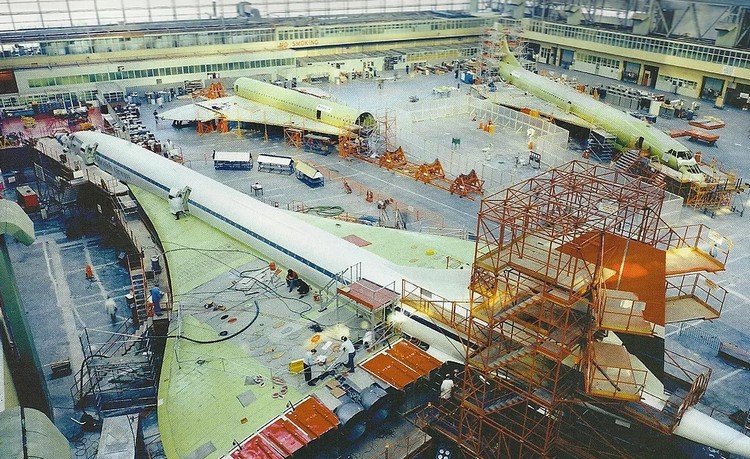 Centre 5 at Filton.
G-BOAB Foreground
G-BOAA Background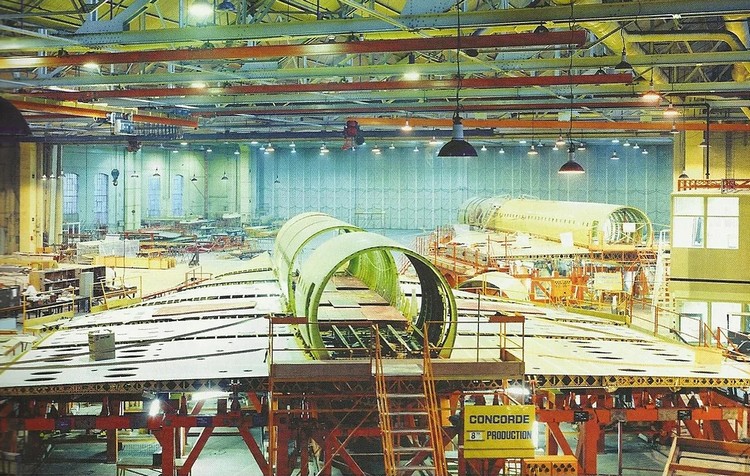 G2828 G-BOAC the first Concorde destined for, British Airways; neared completion. Three more destined for BA are under construction. By now it was known that the majority of the contracts for the aircraft had fallen through, most of the airlines opting for the Boeing 747, which would prove more lucrative to operators.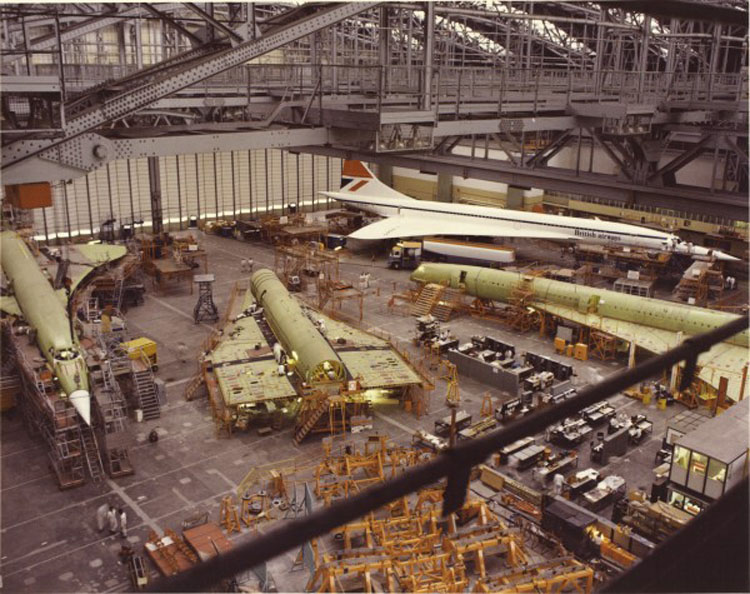 G2062. The Concorde, seen here during its assembly phase in the Brabazon Assembly hall at Filton. Four of the seven production Concorde's are shown in various stages of finish. The huge expanse of these sheds was ideal in keeping the parts together and allowing any problems to be shared between teams.