A police officer and race car driver, Jeff Bloch (aka Speedycop), merged a 1956 Cessna 310 with a 1987 Toyota Van Wagon.
Jeff calls his project the Spirit of LeMons — a combination of Charles Lindberg's Spirit of St. Louis and 24 Hours of LeMons, the name of the race the vehicle participated in.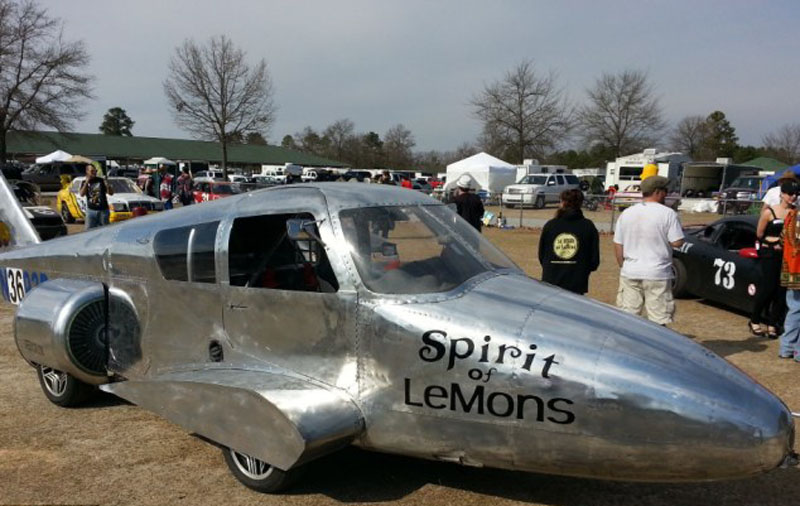 The Cessna hadn't flown since 1973 and had been stripped of its engines, tail assembly, and many other components necessary for flight.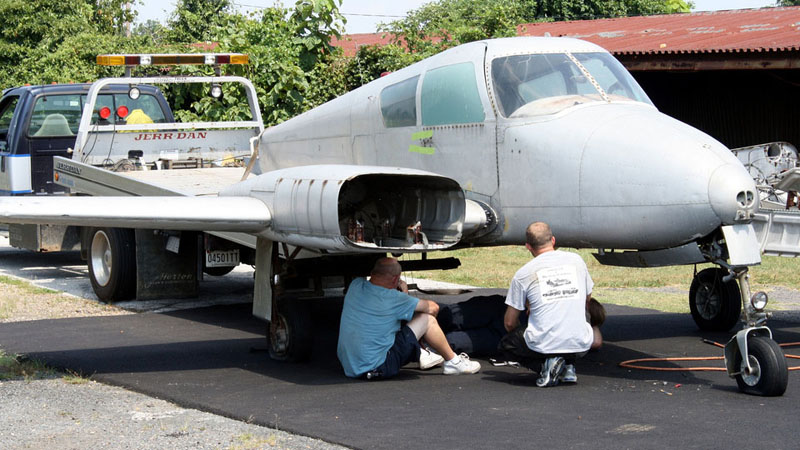 With five months-worth of work, Mr. Bloch transformed the body into something of a silver bullet.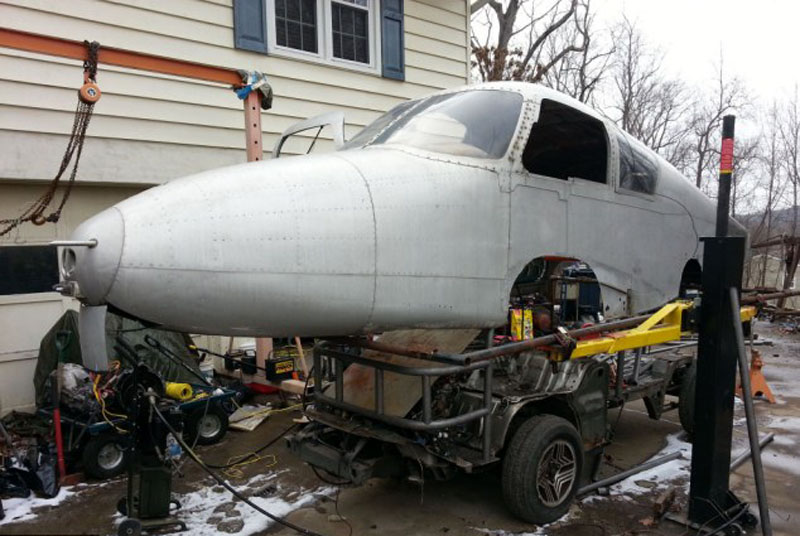 The Cessna was fitted to the Toyota Van Wagon chassis to become something new entirely. Mr. Bloch has kept the van's steering wheel and the gear shift.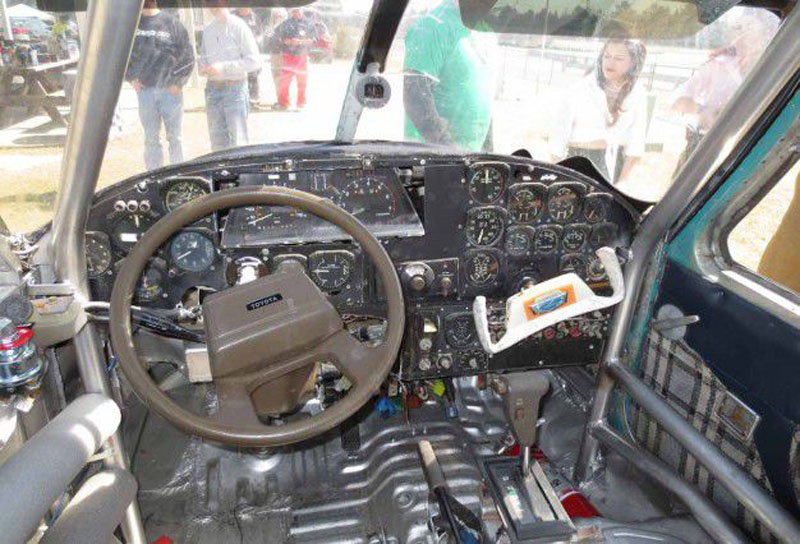 After the race, he added turn signals, headlights, and some other required knickknacks and turned the thing into a road-ready vehicle.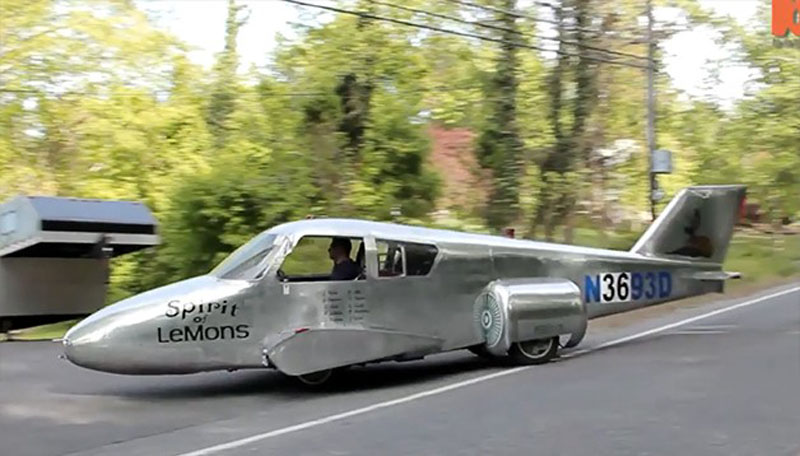 That's right, Bloch now has a plane that he can legally drive down the street.