His name is Marlin Peterson and he loves to work large.
So large that he is probably trolling the passengers of aircraft that fly over some of his murals.
And he is always seeking the ever-bigger wall.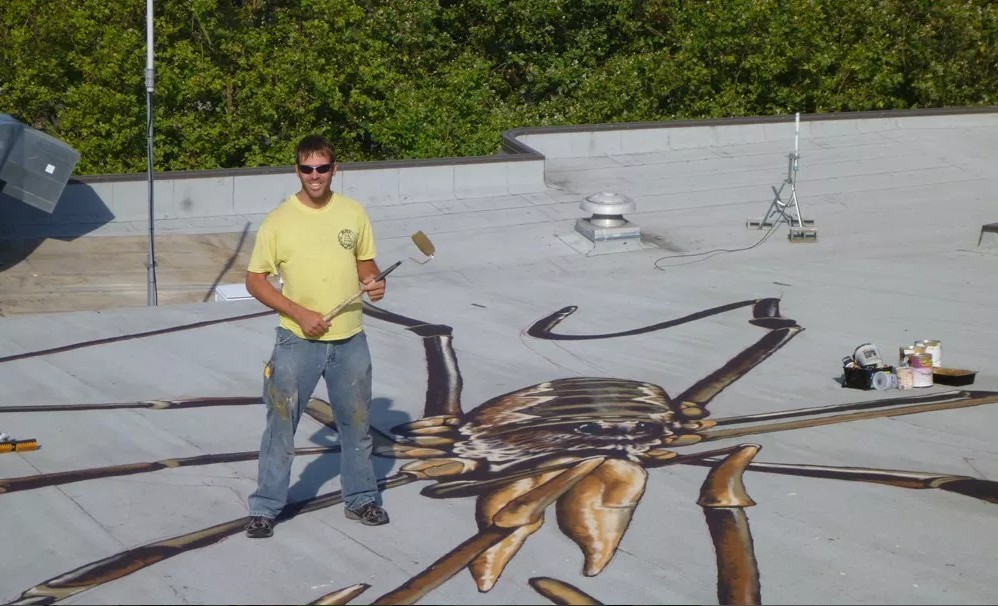 Look at those cute harvesters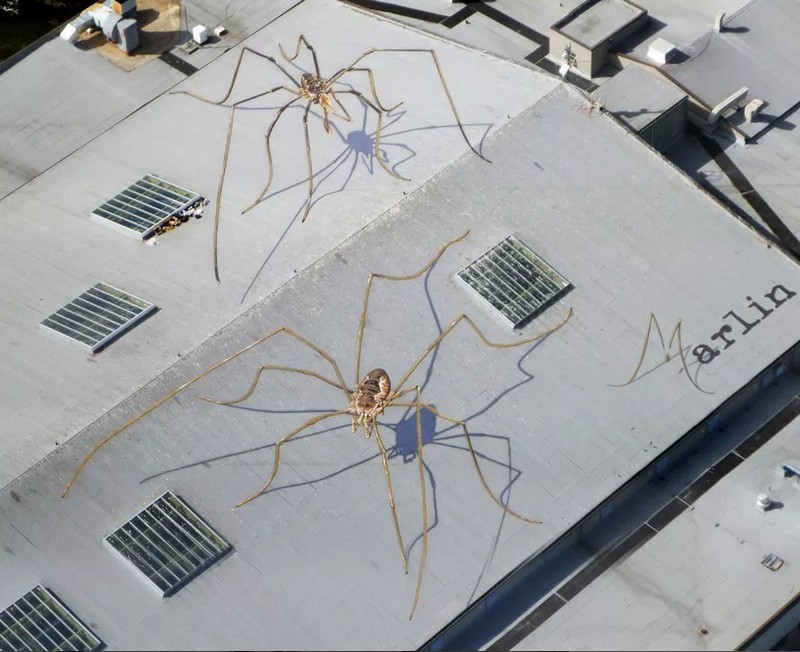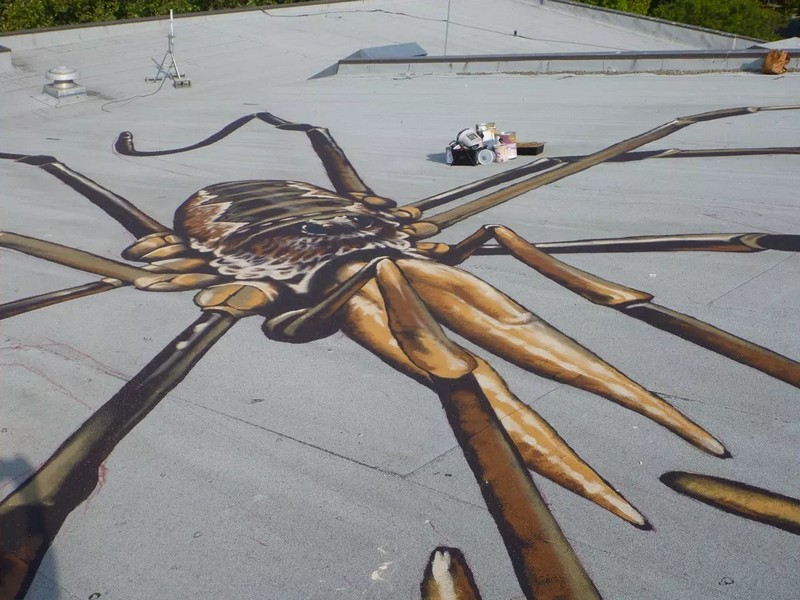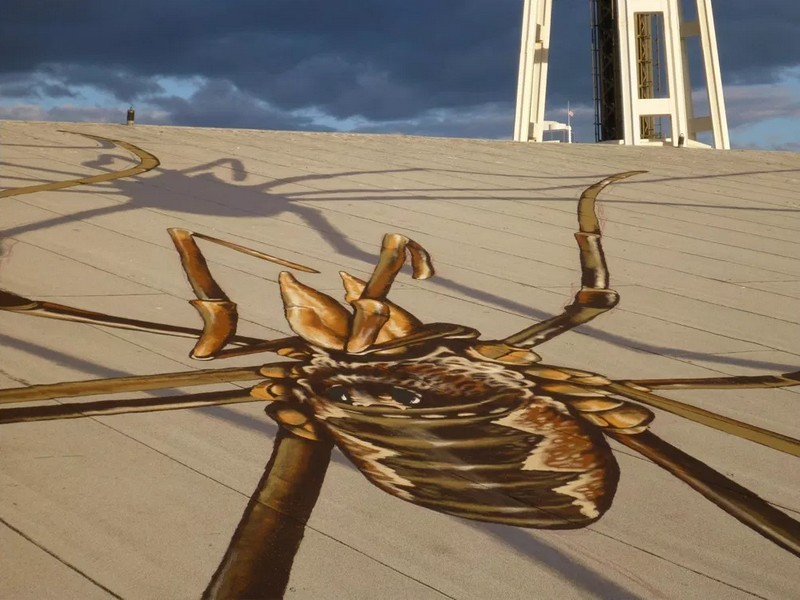 If you have an interior or exterior wall that needs beauty and intrigue, don't forget to contact him through his website.