Grumman peddling the F-14 Tomcat in the 1970s
I'm always amused by these aerospace advertisements – like, who flips through a magazine and then goes "yeah, I'll buy one?"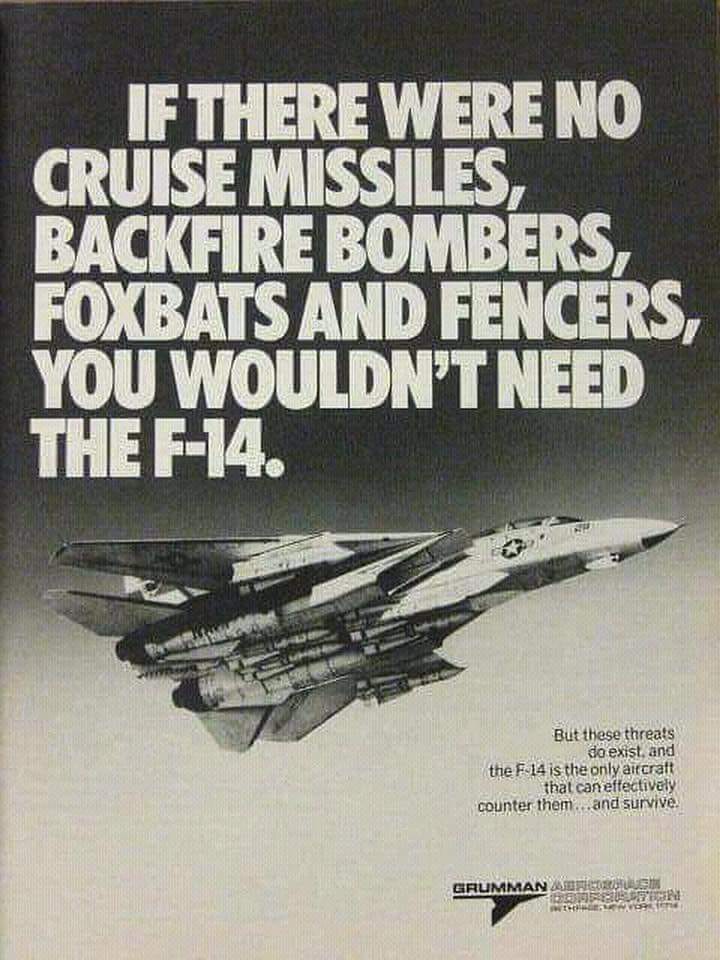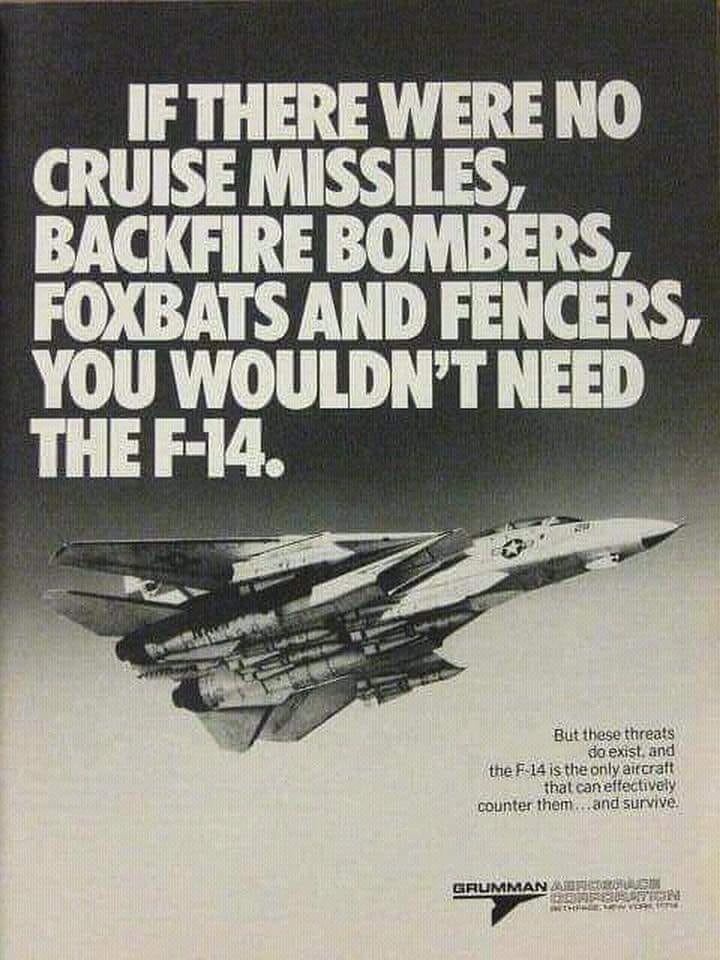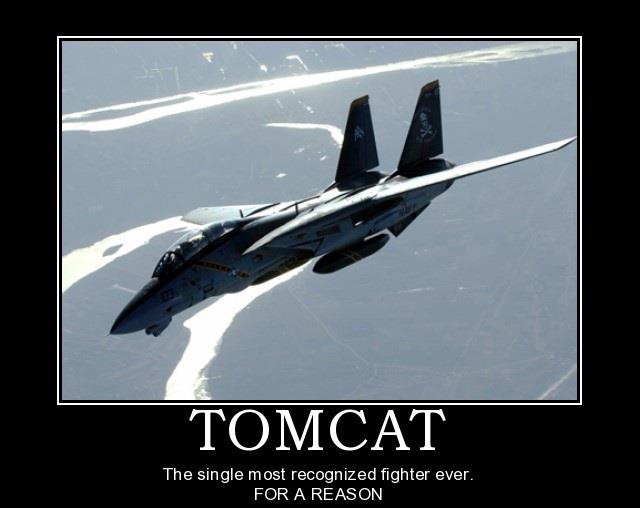 It Was Worth It!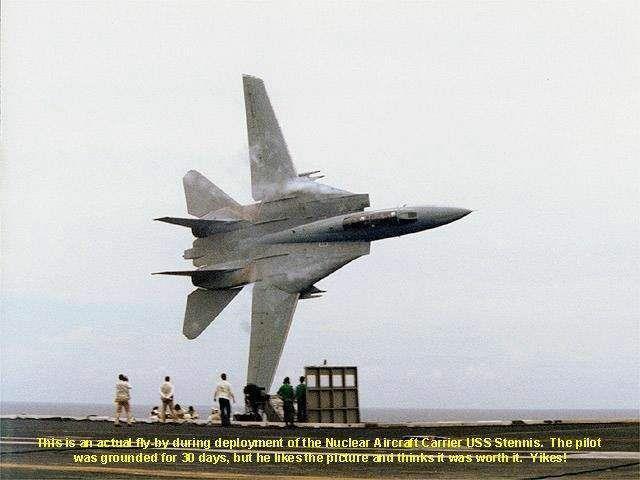 Looks like the Tomcat and the Raptor had a beautiful freedom-child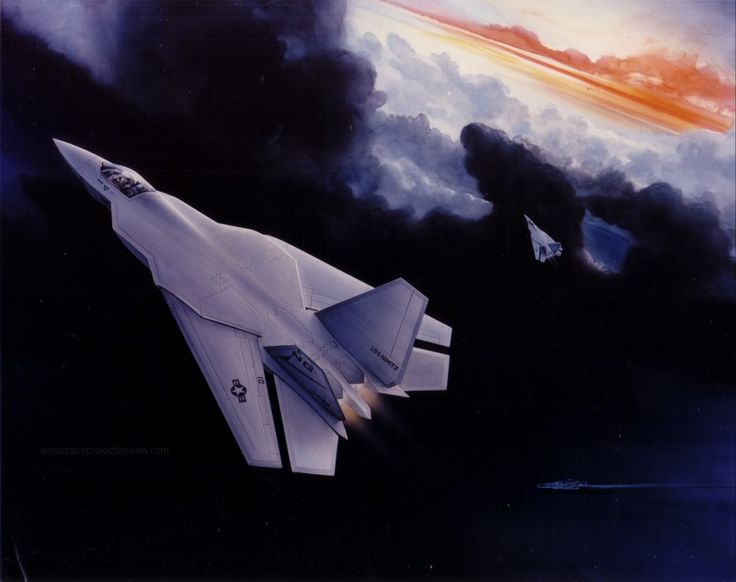 Anything you can do, I can do better…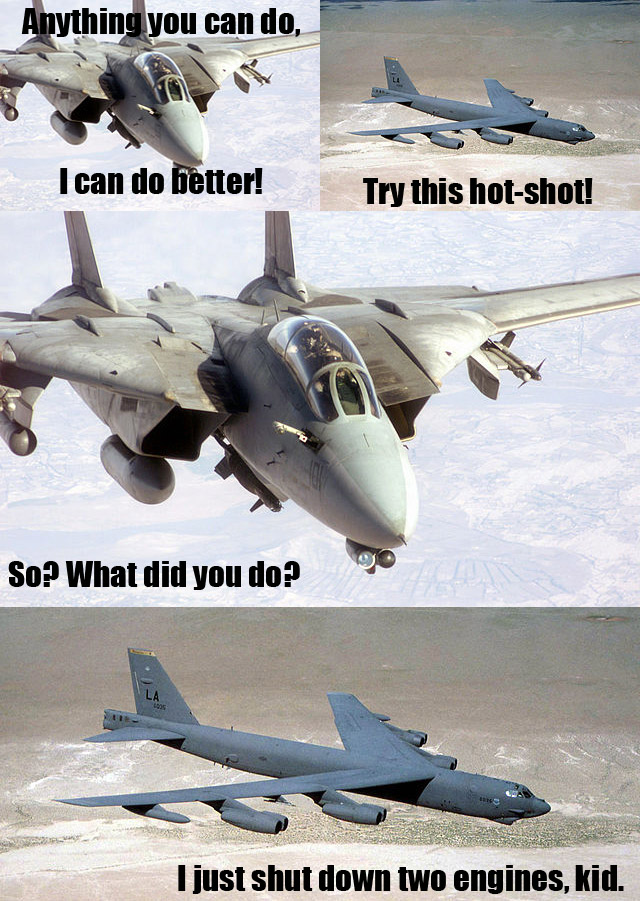 Someone should've shown this to Maverick!
Throttle to idle, airlerons neutral, apply opposite rudder, elevator full forward, recover from dive. You've just recovered from a spin.
Goose died because Maverick didn't pay attention the very first day of flight school.