Washington National Airport's River Visual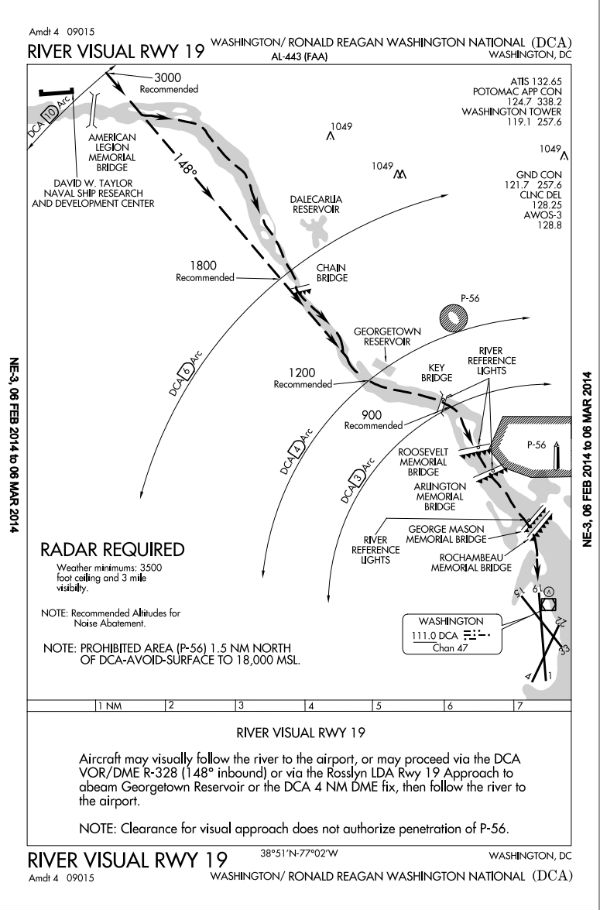 Roswell airport in New Mexico. HI-ILS 21 starts at 15,000 ft. and ends at 3800 ft.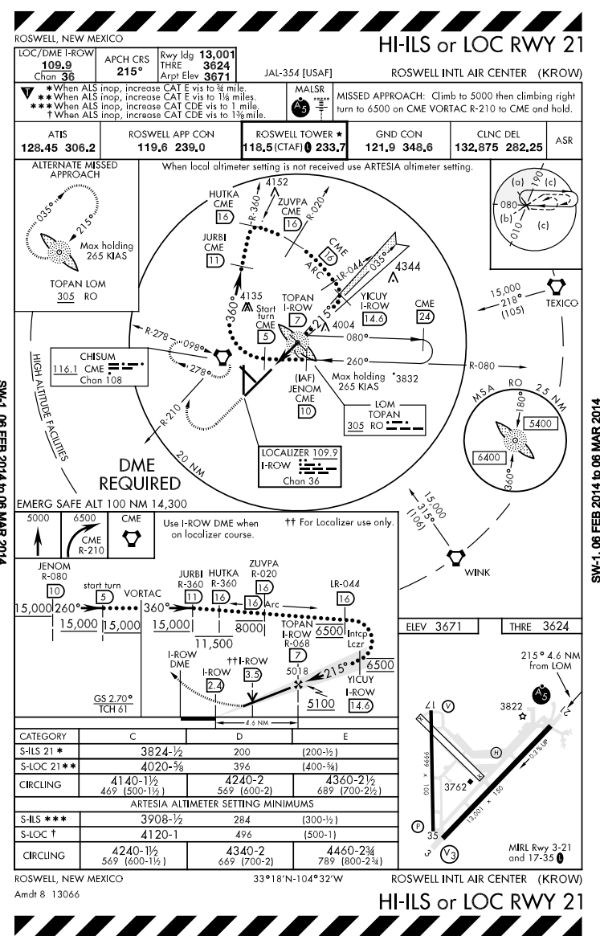 JFK's VOR or GPS approach to both runway 13L and 13R.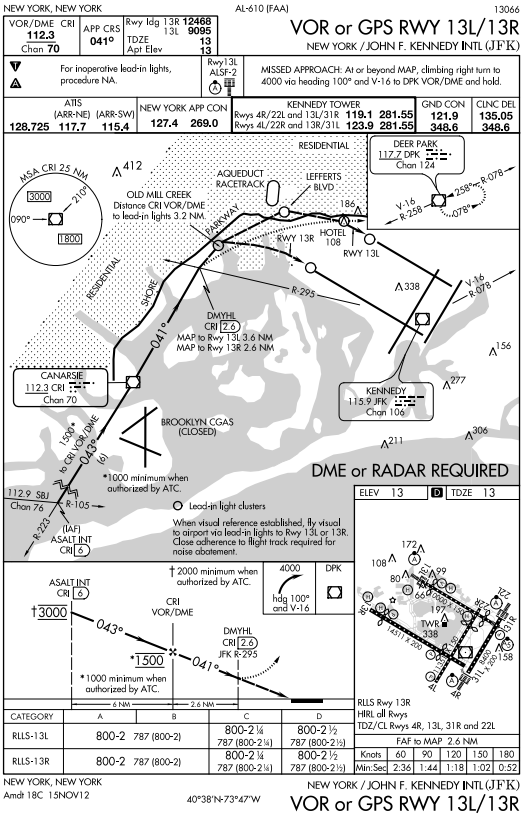 MLS 33, Kennedy Space Center.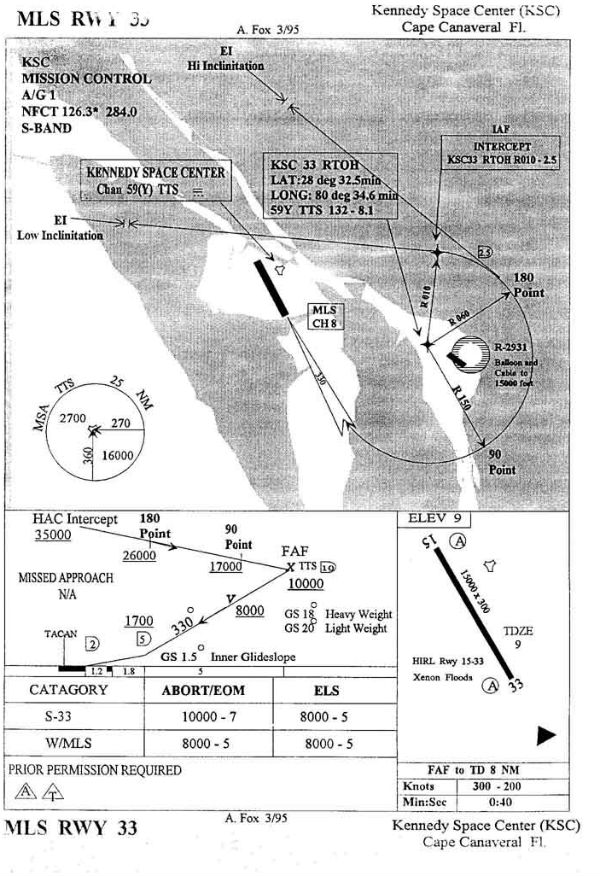 The LOC A approach at Reggio Calabria, the so-called "Italian Kai Tak"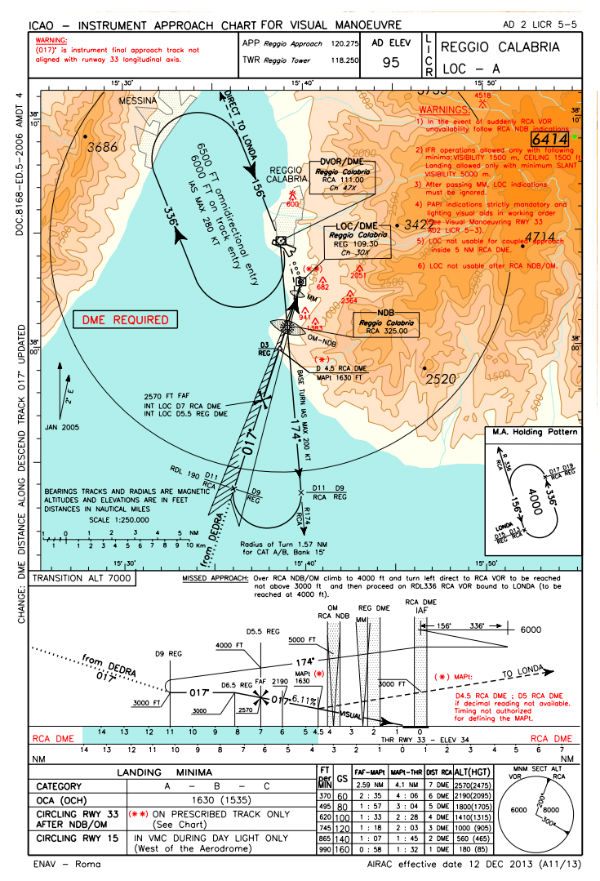 The VOR DME 2 at Cochabamba, Bolivia with field elevation of 8360 ft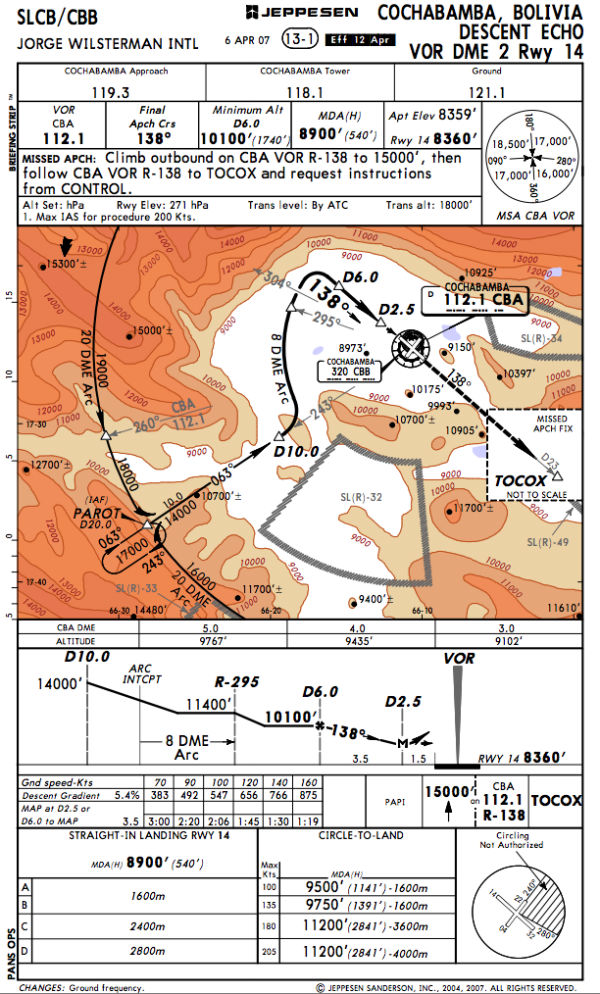 NDB DME 14 to Montenegro's Tivat airport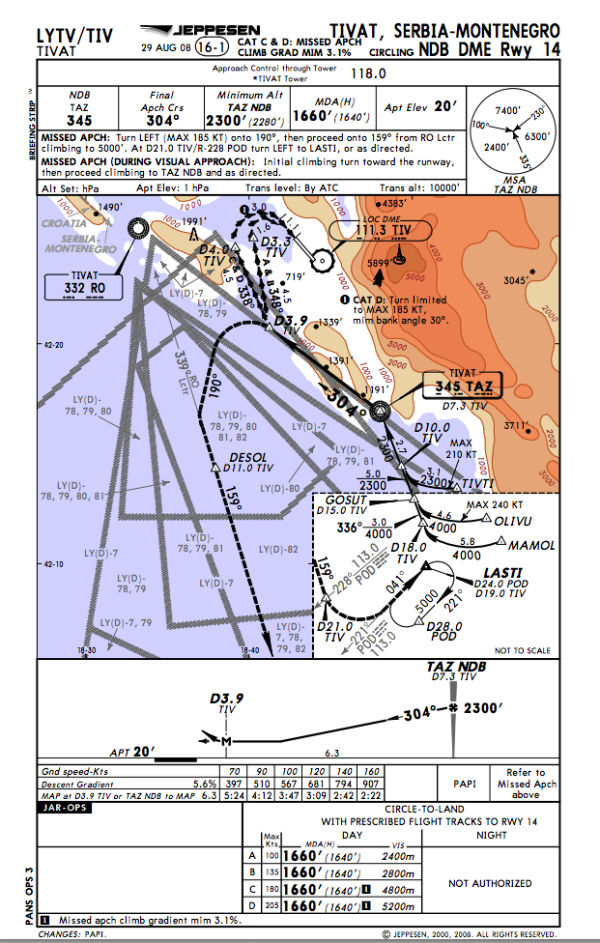 Boston's Logan Airport also has a charted visual approach.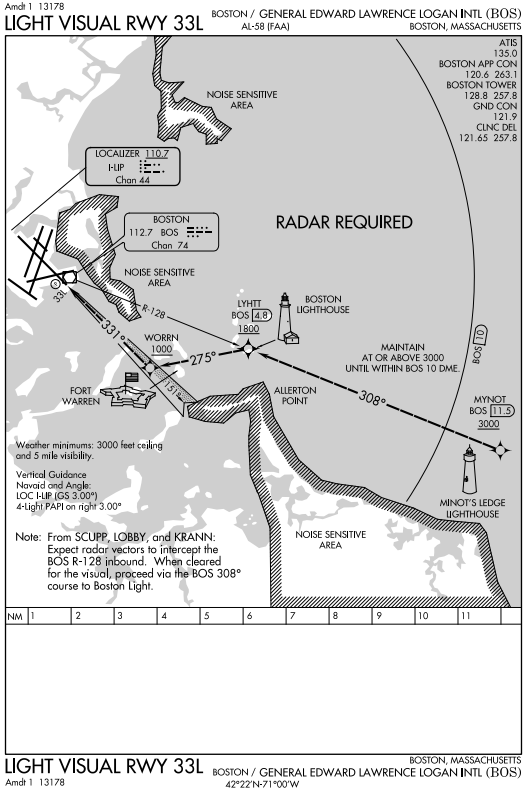 Aspen has quite a reputation, and it's well-deserved.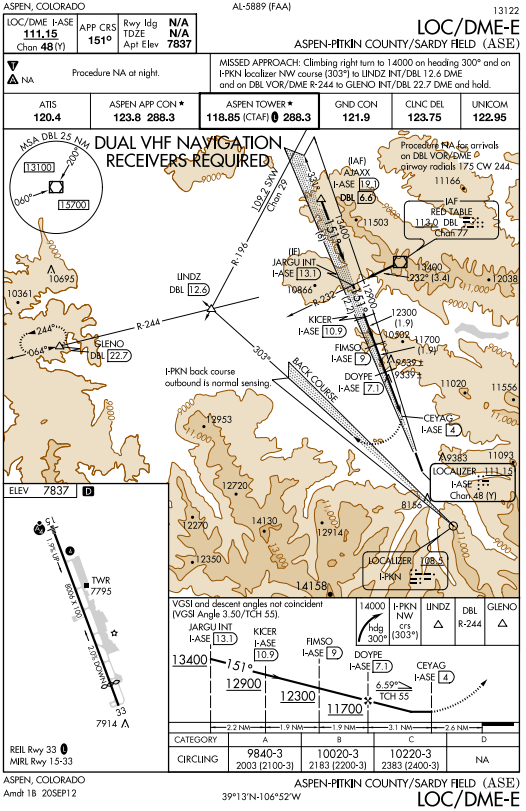 The NDB runway 34 approach at Sparrevohn, Alaska, advises "successful go-around improbable if initiated past the MAP"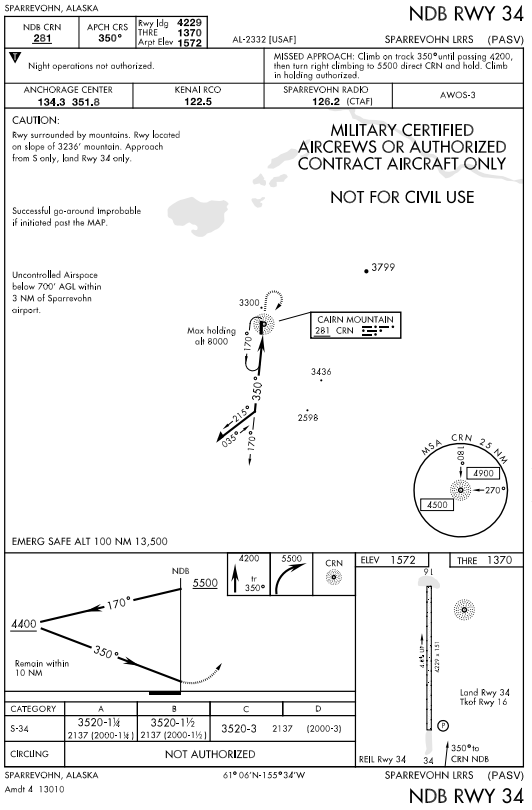 The NDB/DME approach to Haily, Idaho, an approach that is completely level.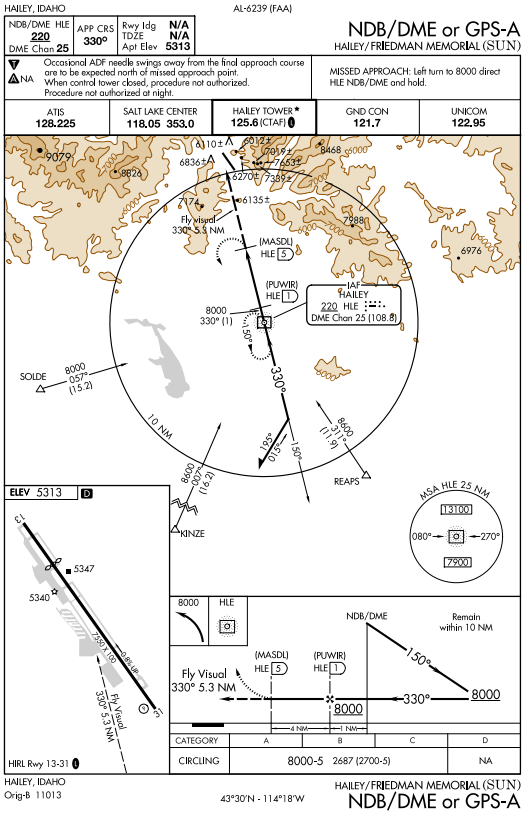 The NDB-B approach to Anaktuvuk Pass, an approach with 4500 ft. minimums.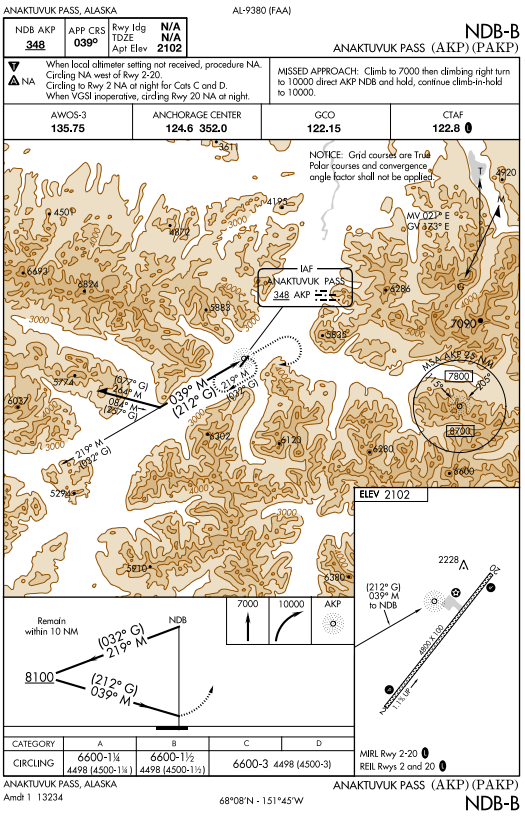 VOR/DME to runway 15 at Martin State Airport near Baltimore. This entire approach is one big DME arc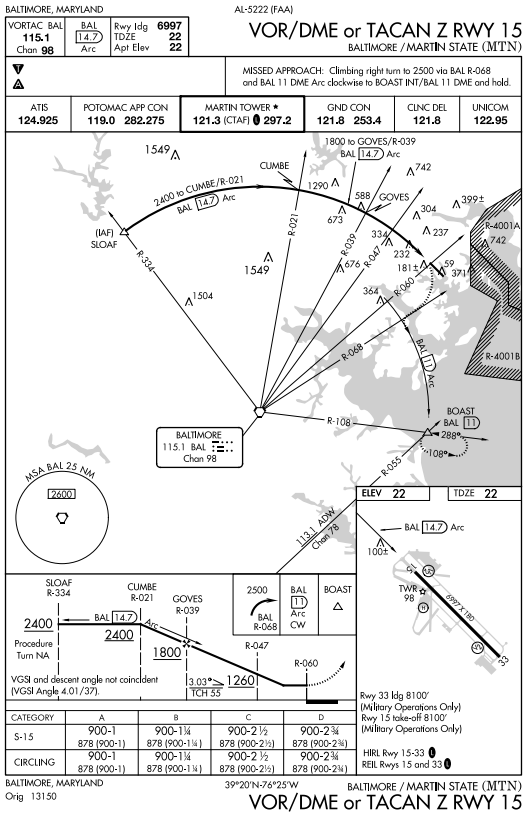 Bonus Approach Plates:
Jepp Plate for Hudson Miracle Approach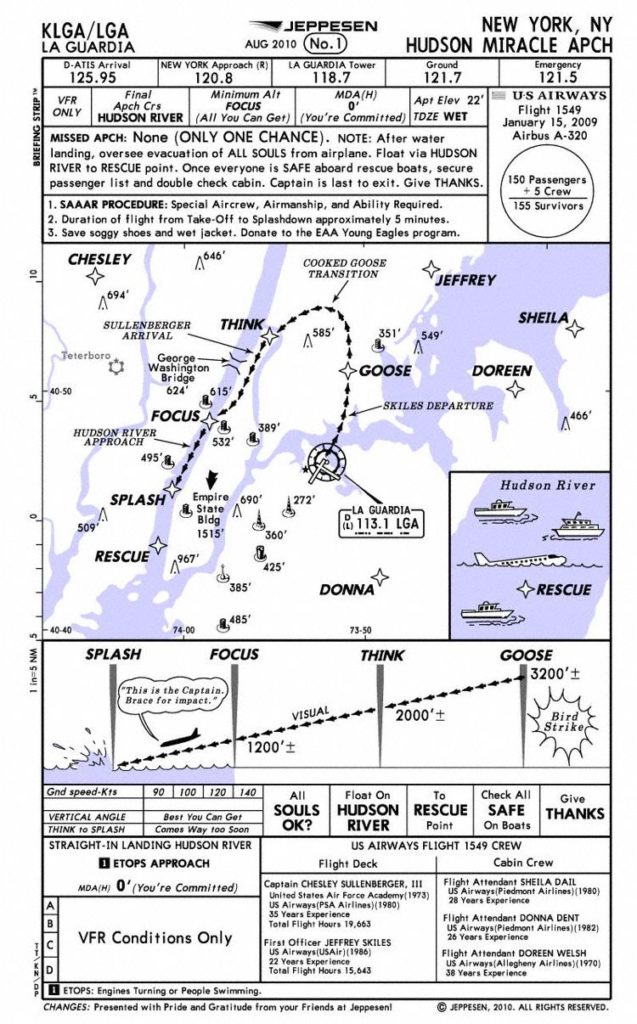 North Pole Approach Plate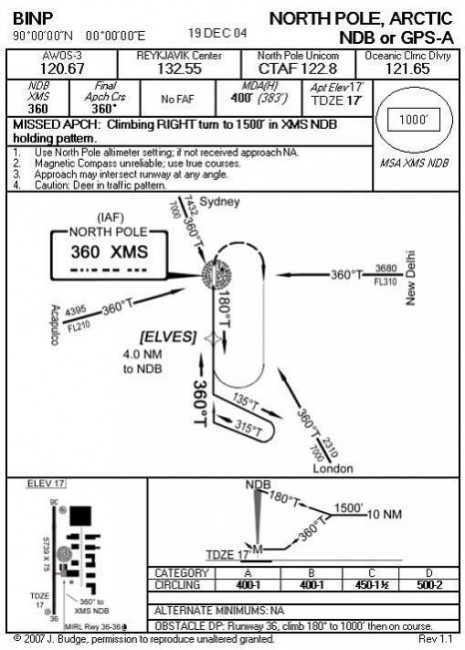 From Russia With Love