No less than three Tomcats and three Phantoms are headed by an SR-71 Blackbird during a high-speed, low-level flyby over NAWS China Lake.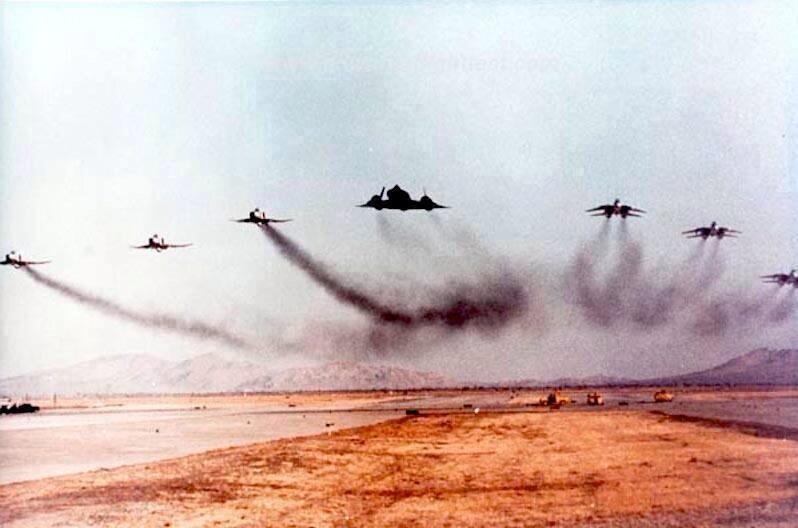 22 F-14 Tomcat impressive last formation flying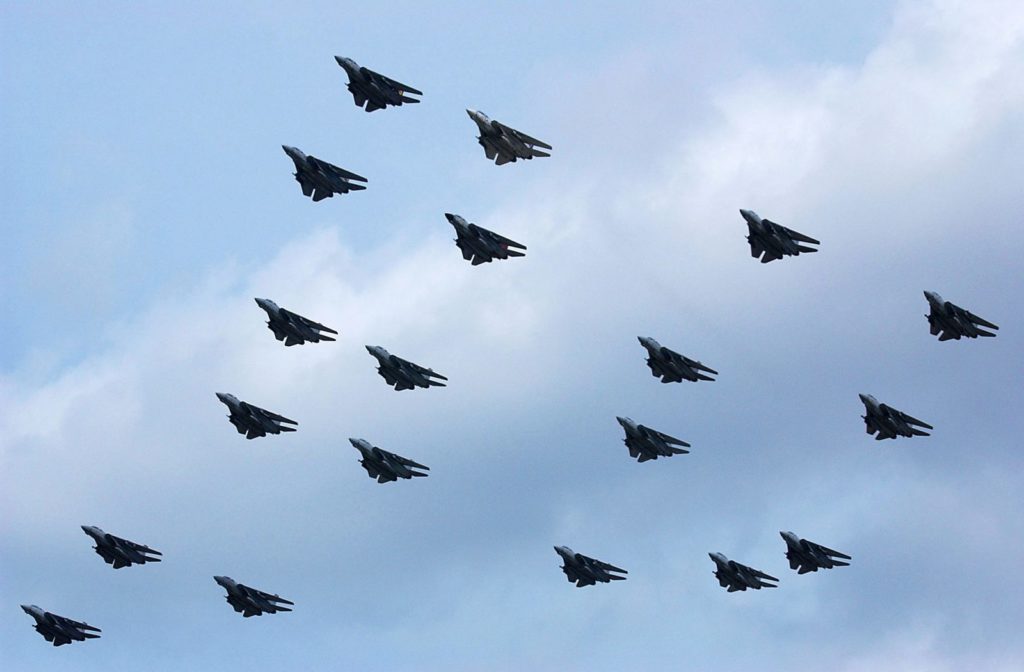 U.S. Air Force B-52 Stratofortress leads a formation of aircraft including two Polish air force F-16 Fighting Falcons, four U.S. Air Force F-16 Fighting Falcons, two German Eurofighter Typhoons and four Swedish Gripens over the Baltic Sea, June 9, 2016. The formation was captured from a KC-135 from the 434th Air Refueling Wing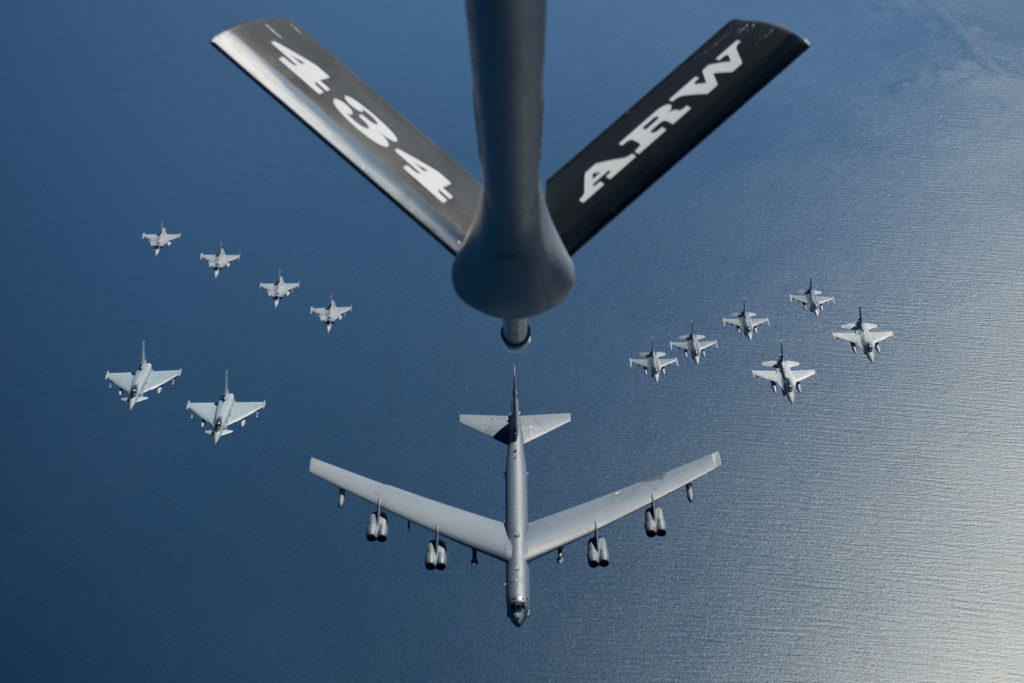 North American XB-70A Valkyrie in formation.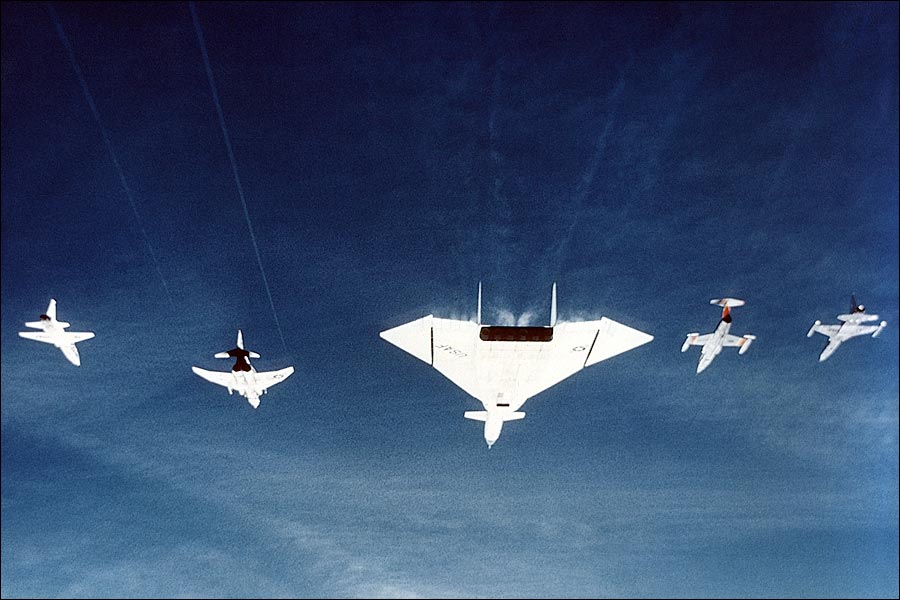 Did someone order some freedom?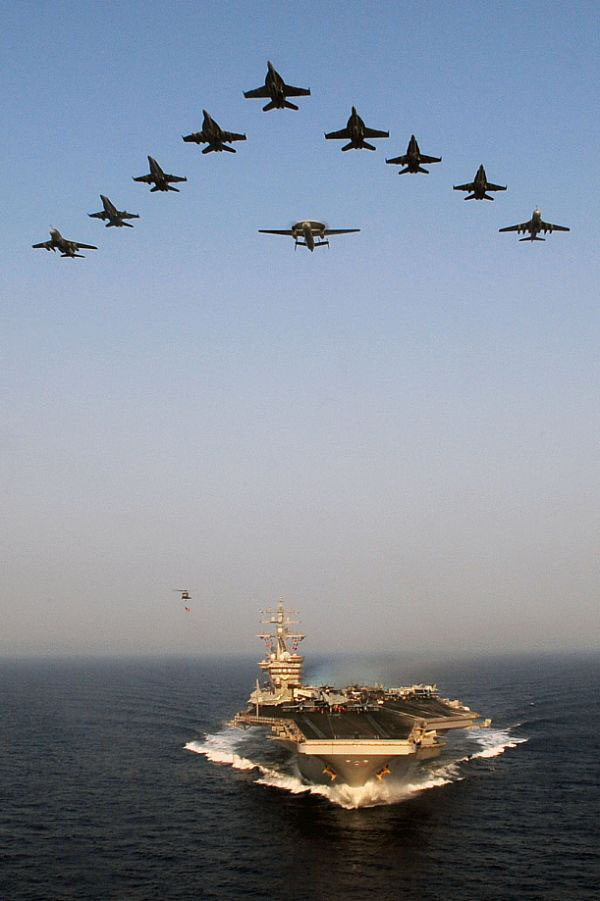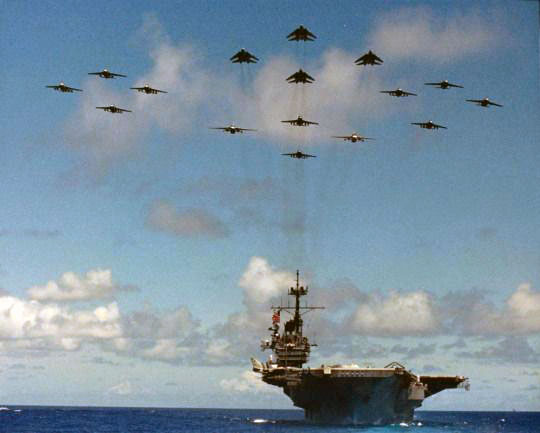 Avro Vulcan B.2 (XH561) of the Waddington Wing leading four English Electric Lightning F.6s of 5 Squadron in a formation to mark the formation of RAF Strike Command on 30 April 1968.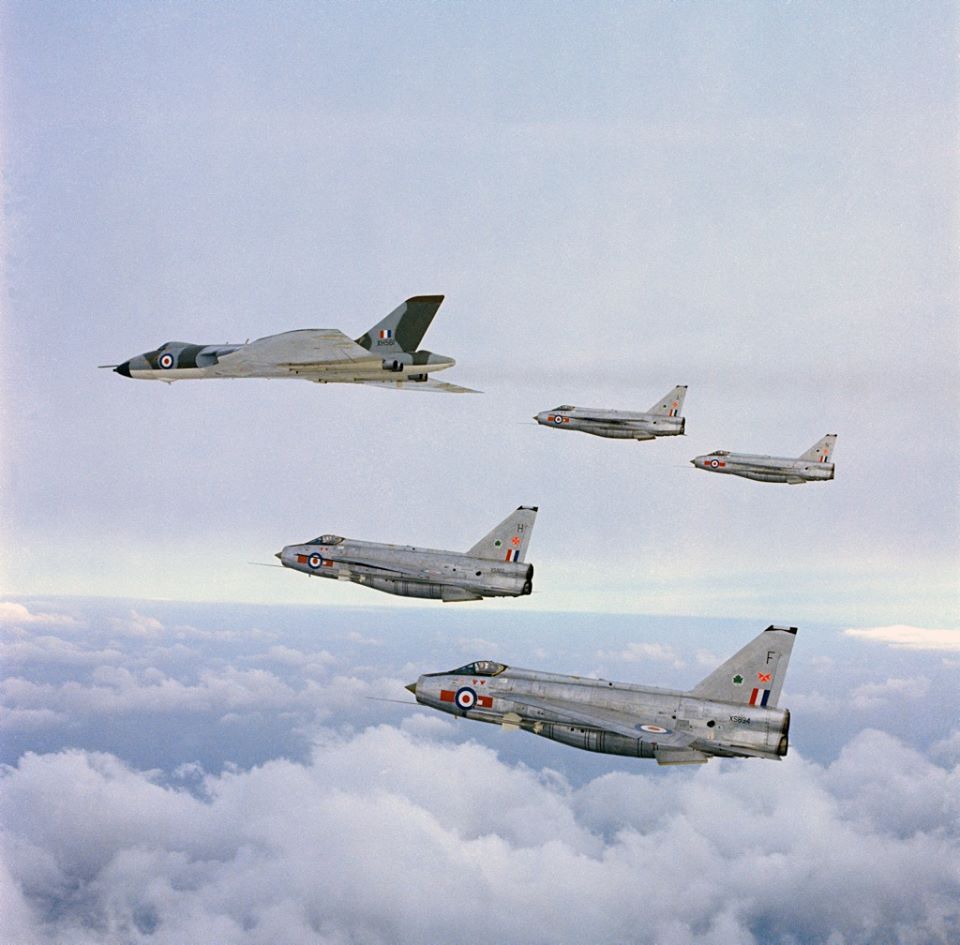 To be continued…