The ShinMaywa US-2 is a remarkable Japanese amphibious aircraft designed for short takeoff and landing (STOL) operations. Developed by seaplane specialist ShinMaywa, formerly known as Shin Meiwa, this aircraft, ShinMaywa US-2, is a testament to Japan's expertise in seaplane technology. It's a successor to the earlier Shin Meiwa US-1A and has found its place in various roles, including air-sea rescue (ASR) and firefighting.
History and Development
The origins of the ShinMaywa US-2 can be traced back to the 1970s when its predecessor, the Shin Meiwa US-1A, was introduced. The US-1A was Japan's first amphibious aircraft, capable of operating both on land and sea. However, as the US-1A fleet began to age in the 1990s, the Japan Maritime Self-Defense Force (JMSDF) sought a replacement.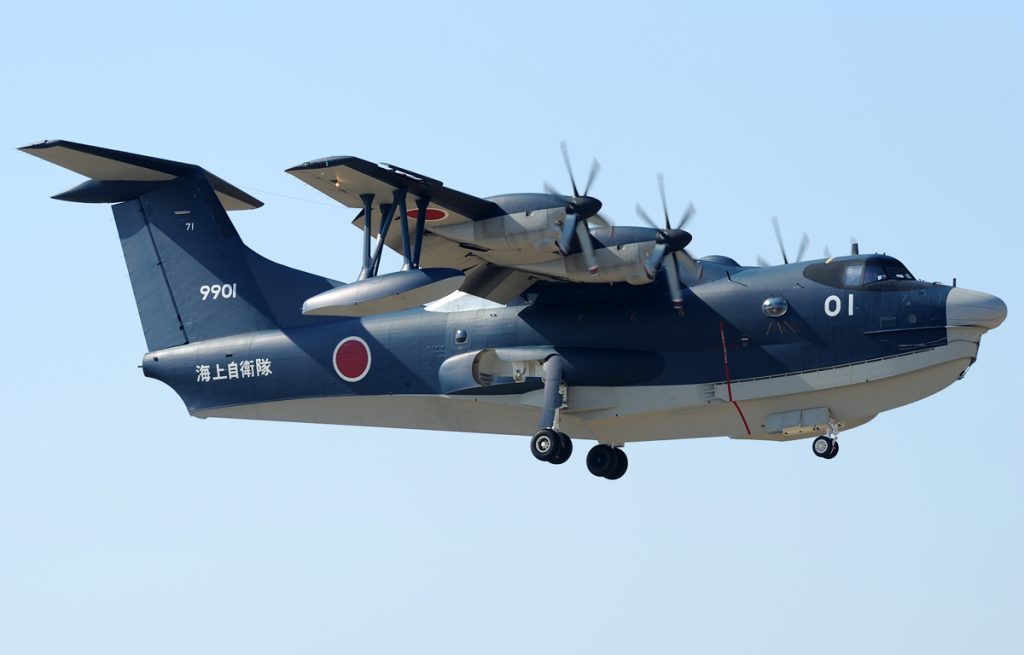 In response, ShinMaywa initiated the development of an upgraded and modernized version of the US-1A, initially referred to as the US-1A kai (meaning "improved US-1A"). This new aircraft, designated as the ShinMaywa US-2, incorporated numerous aerodynamic refinements, a pressurized hull, and more powerful Rolls-Royce AE 2100 engines. These enhancements improved handling during water landings, patient transfer facilities, and search-and-rescue capabilities.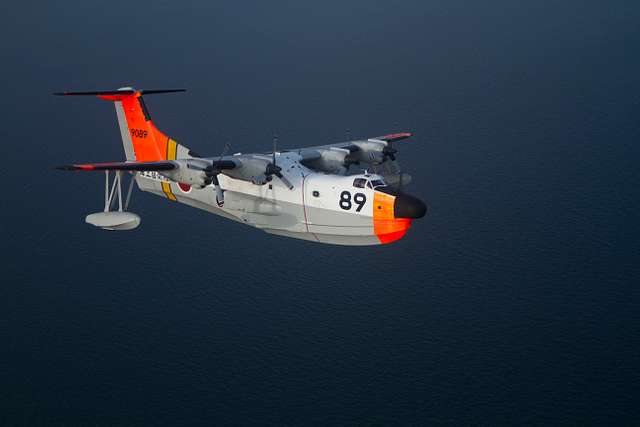 Flight testing of the ShinMaywa US-2 commenced in December 2003, and by early 2007, ShinMaywa began commercial production. Mitsubishi, NIPPI Corporation, and Kawasaki Heavy Industries are among the companies involved in manufacturing various components of the ShinMaywa US-2. The first production ShinMaywa US-2, configured for search and rescue, was delivered to Japan's Ministry of Defense in 2009.
Versatile Capabilities
One of the most striking features of the ShinMaywa US-2 is its versatility. While primarily used for air-sea rescue missions, it can also serve as an aerial firefighter. In this role, it carries an impressive 15 tonnes of water for firefighting missions. It's equipped with water scoops for collecting water, automatic foam mixing equipment, and a computer-controlled water drop system.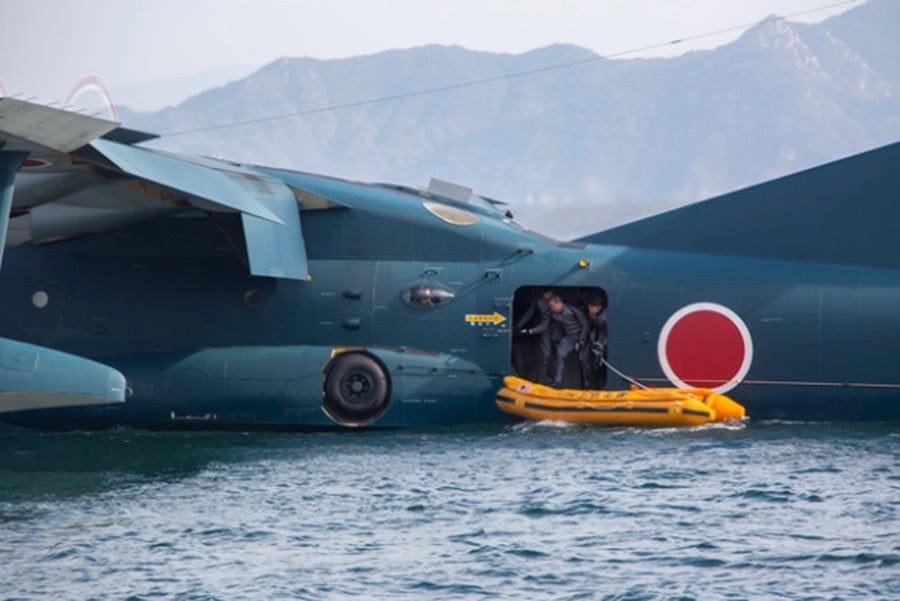 Operational History
In Japan, the JMSDF operates the ShinMaywa US-2, with plans to acquire up to 14 aircraft for search and rescue missions. The introduction of the ShinMaywa US-2 allowed for the retirement of the aging US-1A fleet, with the last US-1A completing its final flight in December 2017.
However, the aircraft hasn't been limited to Japanese operations. Several countries, including India, the United States, Indonesia, Thailand, and Greece, have expressed interest in the ShinMaywa US-2 for various purposes.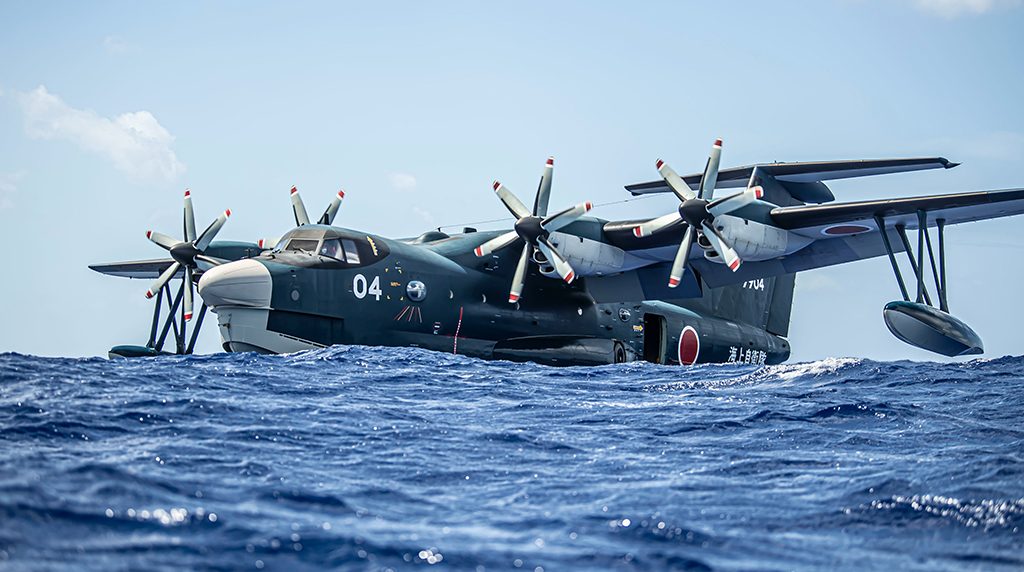 Export Opportunities
India has shown particular interest in the ShinMaywa US-2, with plans to procure between 12 and 18 amphibians for search and rescue missions. Negotiations between Japan and India have been ongoing, with discussions about potential assembly in India to reduce costs.
Indonesia is also a prospective customer, driven by concerns over a growing Chinese military presence in the South China Sea. The possibility of Indonesia participating in the production of the ShinMaywa US-2 has been considered.
Thailand has expressed interest in the US-2 as a maritime patrol aircraft, seeking to enhance its surveillance and anti-submarine warfare capabilities.
Greece has explored the acquisition of the ShinMaywa US-2 to replace its aging firefighting fleet, potentially marking the first major defense procurement from a Japanese supplier.
Specifications
The ShinMaywa US-2 boasts impressive specifications:
Crew: 11
Capacity: 20 passengers or 12 stretchers
Length: 33.46 meters
Wingspan: 33.15 meters
Height: 9.8 meters
Maximum Speed: 560 km/h
Cruise Speed: 480 km/h
Range: 4,700 km
Service Ceiling: 7,195 meters
Takeoff Distance on Ground: 490 meters at MTOW
Landing Distance on Ground: 1,500 meters at MTOW
Takeoff Distance on Water: 280 meters at Loaded weight
Landing Distance on Water: 330 meters at Loaded weight