On November 5, 1999, an Eglin AFB security policeman, patrolling the flight line, drops his personal cell phone.
While reaching down to retrieve it, he drives his vehicle into an F-15C Eagle, striking it from the rear and causing more than $62,000 in damage to the F-15's landing gear.
The car was, of course, scrapped.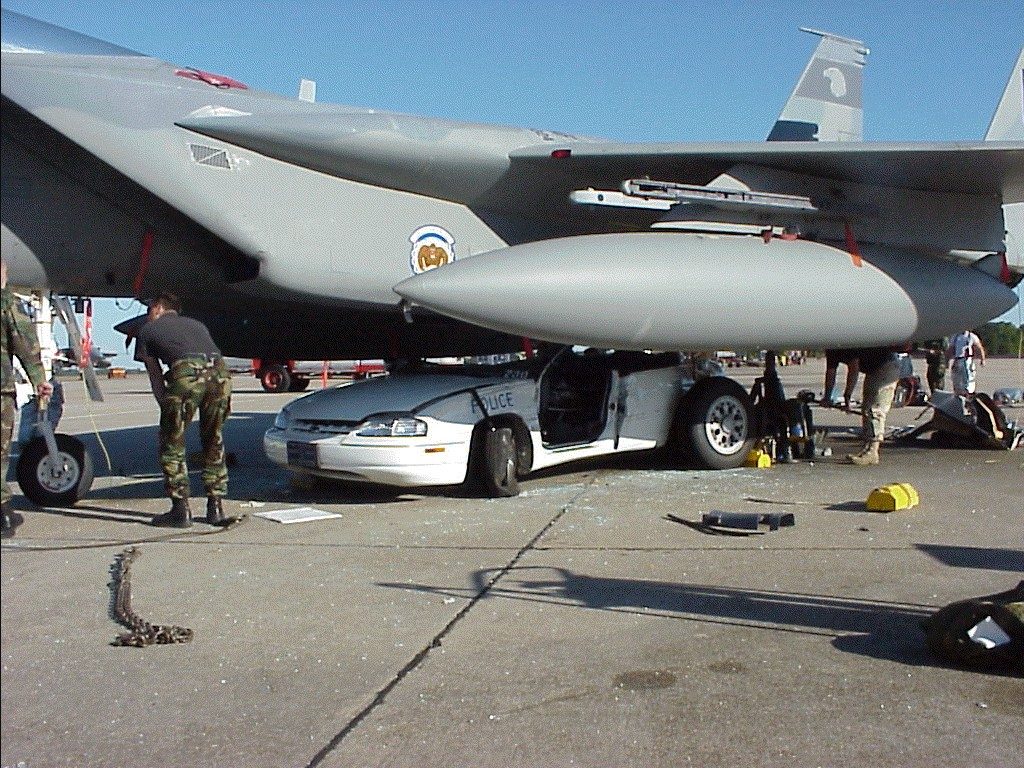 But the security guard was lucky. He suffered only a concussion.