These photos feature U.S. Marine Corps (USMC) CH-53 heavy-lift helicopters sporting quite a sexy paint scheme.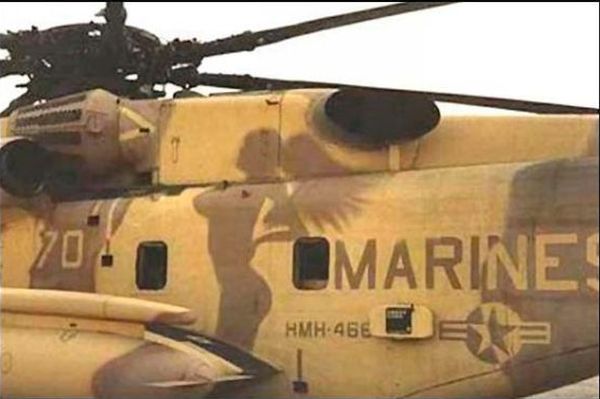 The photos are of 2 different aircraft, but there might have been as many as 4 aircraft painted up like these during Desert Storm.
Choppers were with Helicopter Marine Heavy Helicopter 466 (HMH-466).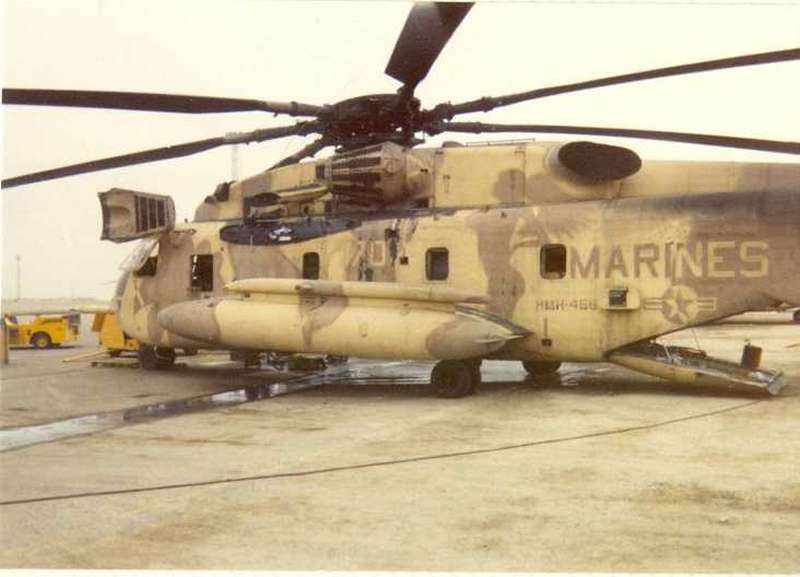 The helicopters ended up that way due to the rapid need for deployment to the Gulf. With so many to be painted, the Marines were allowed to paint their squadron aircraft in their own hangers before deploying.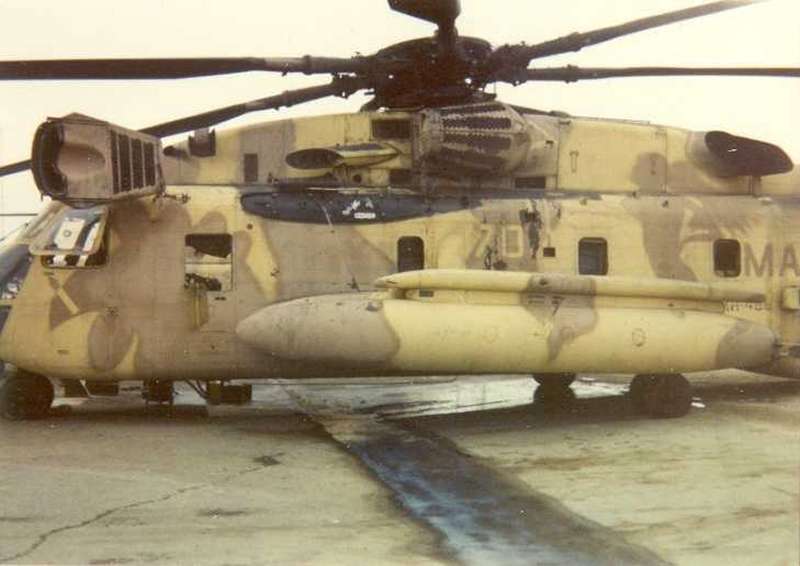 If you look closely you'll see the outline of a woman on both sides of the fuselage of the CH-53s.