I wouldn't mind being stuck in traffic with the Blackbird. SR-71A (#61-7958) towed down on its way to the Museum of Aviation near Warner Robins, GA. (1990).
The irony of being stuck in a traffic caused by one of the fastest jet on the planet.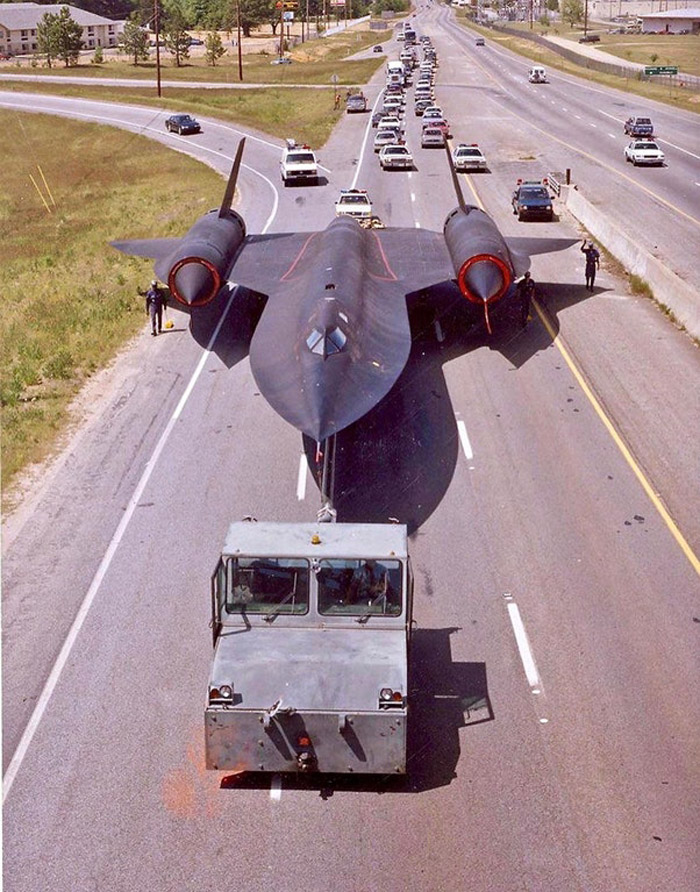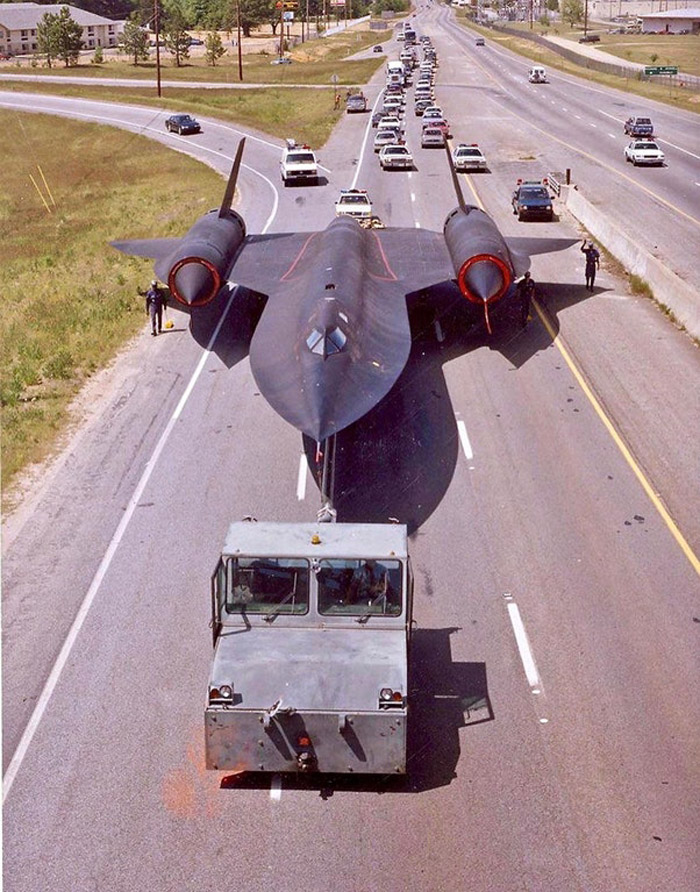 A Lockheed A12 mounted upside-down for radar testing at Area 51.
This is the same A12 that currently resides at the Intrepid Sea, Air and Space Museum in New York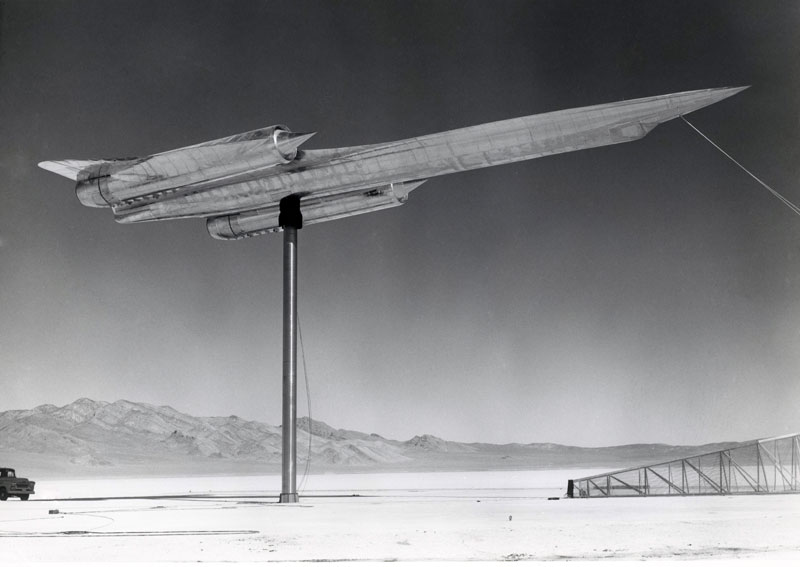 SR-71 just trying to fit in… "Last one back to base has to buy the beer tonight."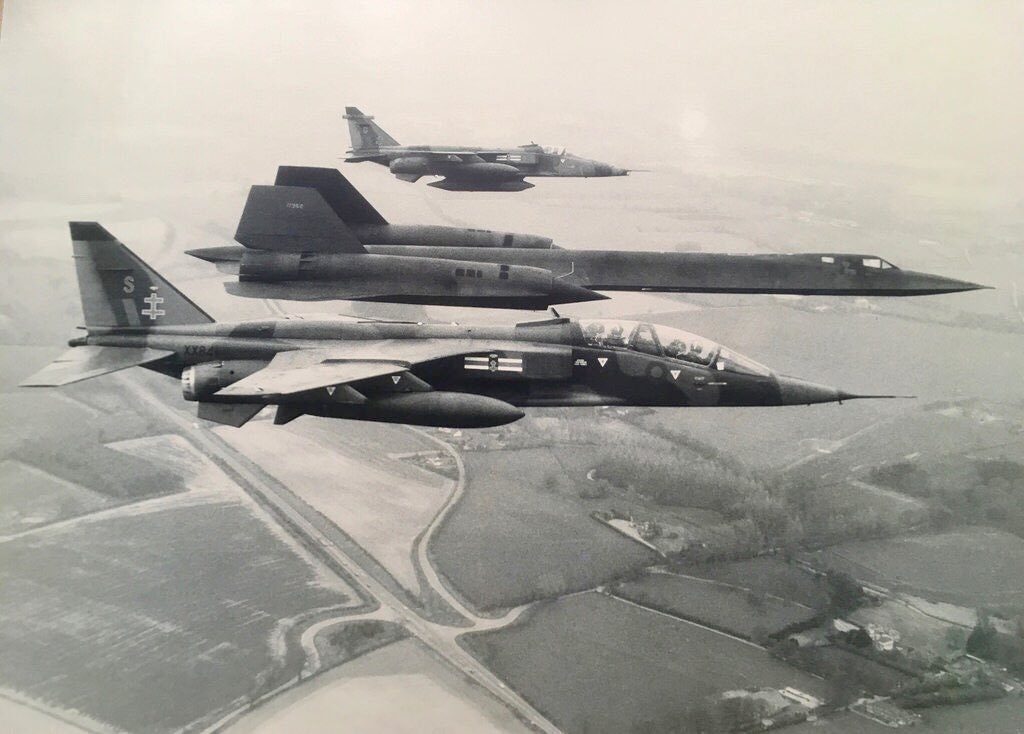 SR-71 being refueled by a 747!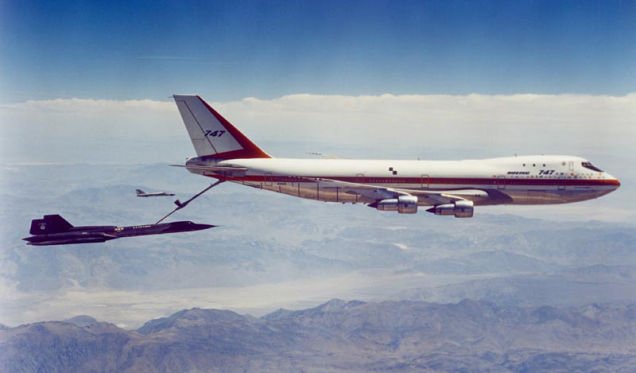 Hurry up starfighter! You're gonna make us late!…"I'm coming! I'm coming! Slow down!"
How the then-new top-secret SR-71 was transported between Lockheed Martin's Skunkworks in Burbank and Air Force Plant 42 in Palmdale, c.1964
SR-71 Blackbird flying alongside the F-14 Tomcat over Libya In 1986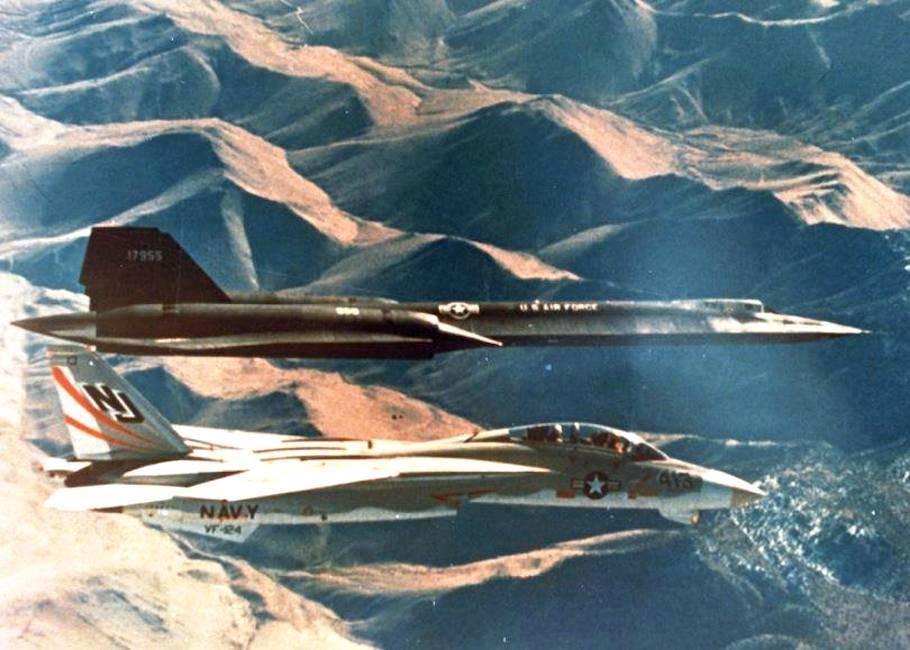 LOUD? YES! 3 x F 4 Phantom, 1 x SR 71 Blackbird and 3 x F 14 Tomcat formation flying low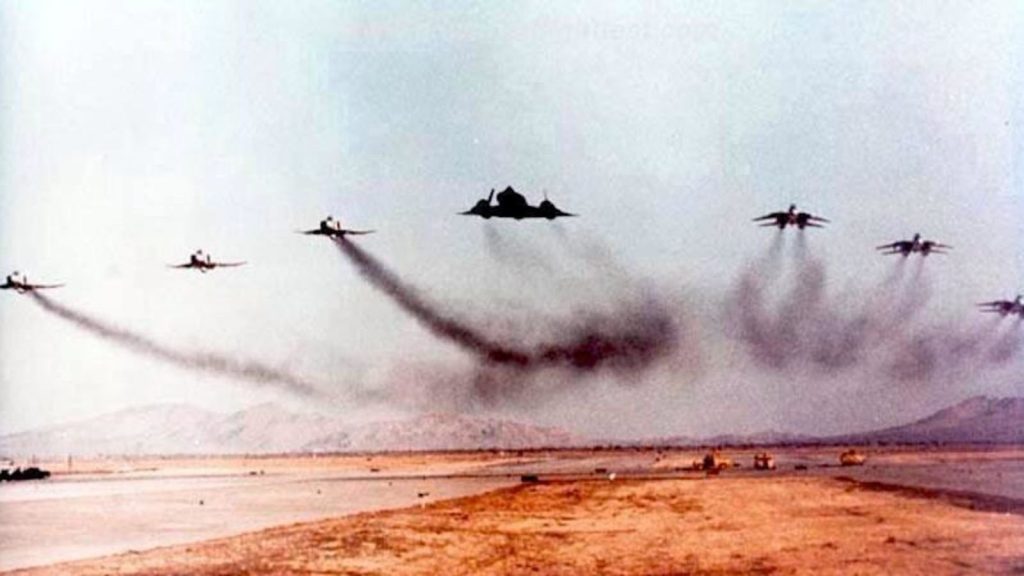 SR-71 Blackbirds in the fog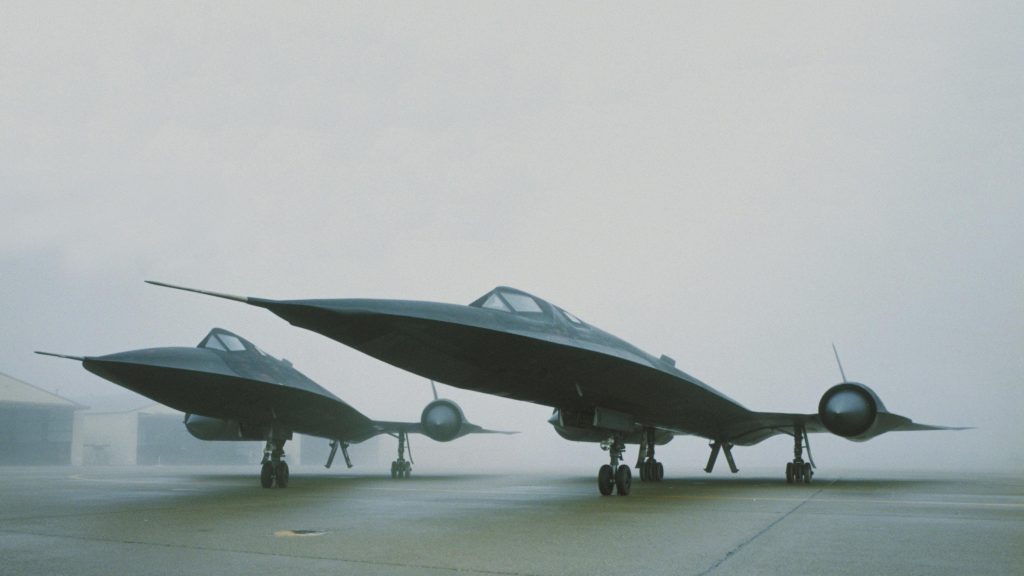 Hangar full of SR-71 Blackbirds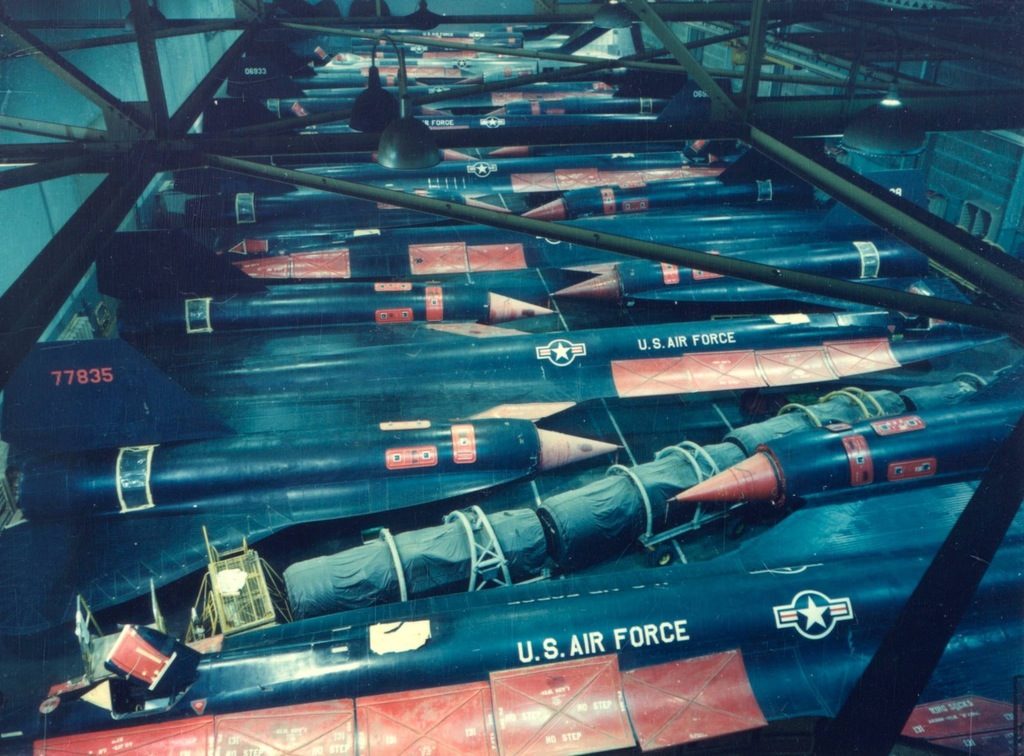 SR-71 Pilots in Pressurized Uniforms, 1980's.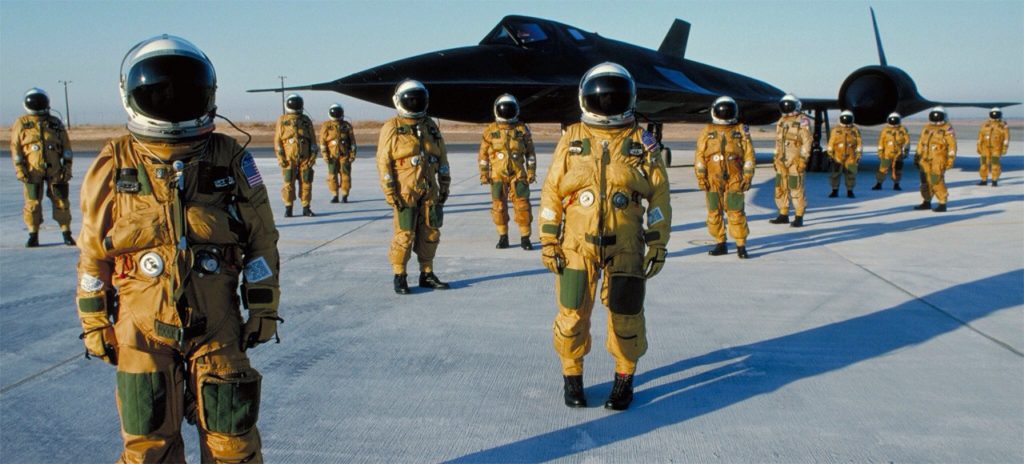 Congratulations, Mr.Lockheed! It's a boy!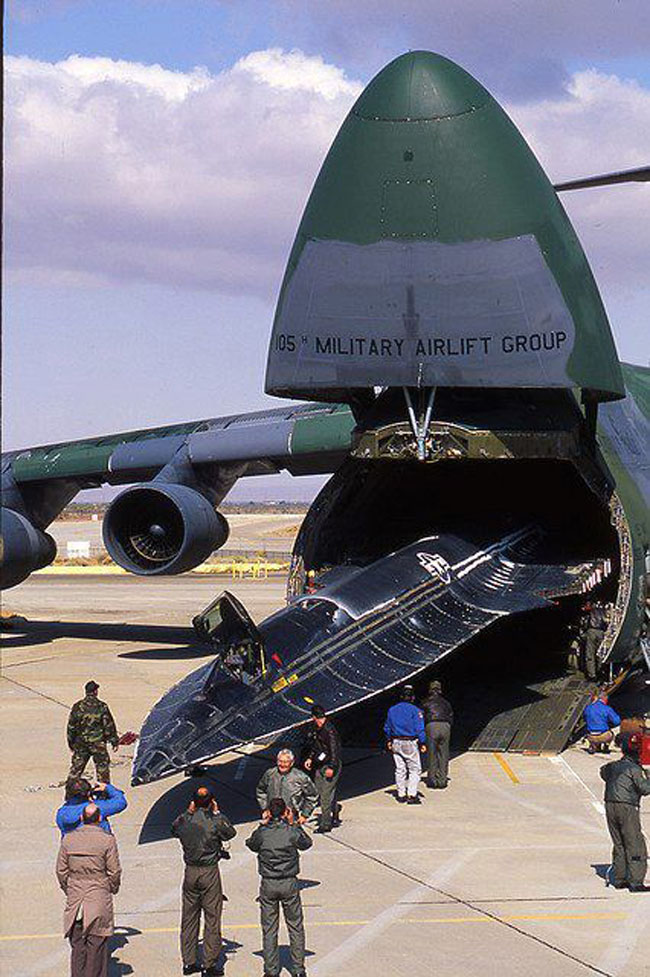 A True Engineering Marvel