This 10 million dollars Mi-8 helicopter crash-landed on Mount Elbrus.
It could be considered the highest mountain in Europe, notwithstanding that the Caucasus mountains are at the intersection of Europe and Asia, and it is the tenth most prominent peak in the world.
The helicopter crashed in July of 2010 on the northern slope.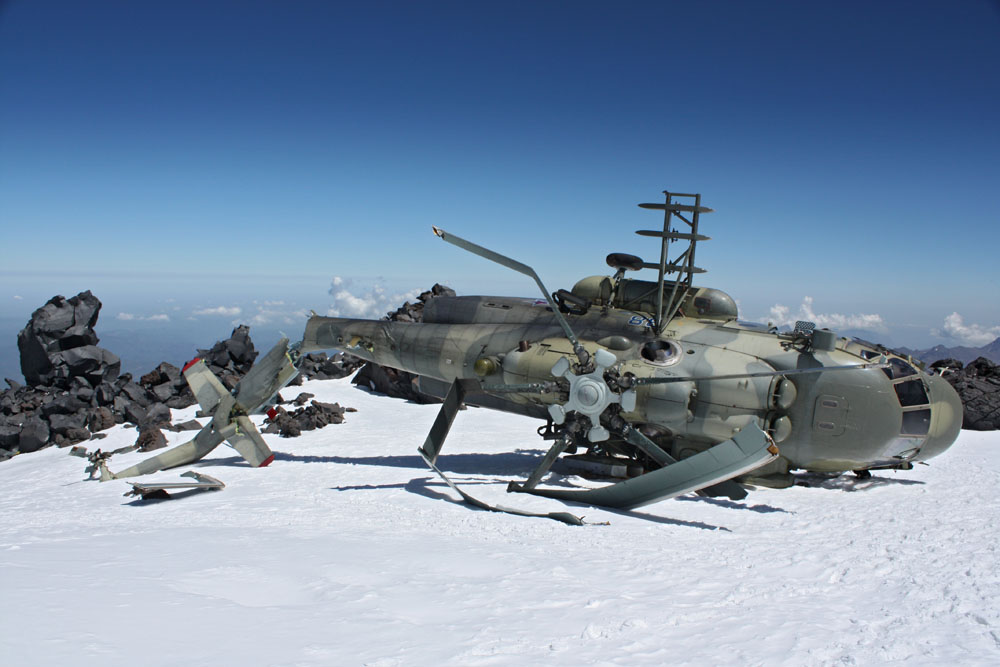 Evacuating the wreckage wasn't possible for over a year, so this poor Mi-8 was just abandoned there.
Enter Mi-26. Mi-26 is the world's best line production helicopter in terms of load capacity. Mi-26 helicopters are intensively used for all sorts of operations: transportation, evacuation, fire fighting, etc.
Finally in October 2011, Mi-26 "rescued" this Mi-8 and took it off the mountain.