January 1963: F-4 Phantom II fighters escort a Soviet bomber as it passes over the carrier Kitty Hawk (CVA 63).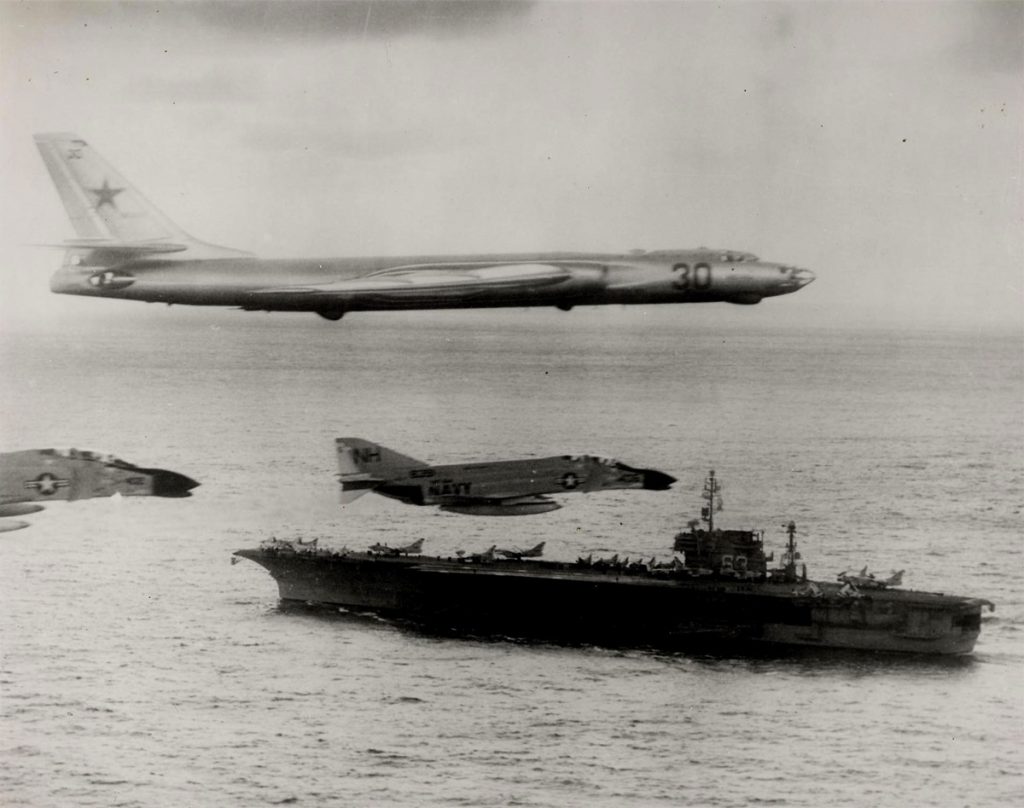 A U.S. Navy Vought F-8E Crusader of Fighter Squadron VF-51 "Screaming Eagles" escorting two Soviet Tupolev Tu-16 (NATO reporting code "Badger") bombers on 5 July 1963.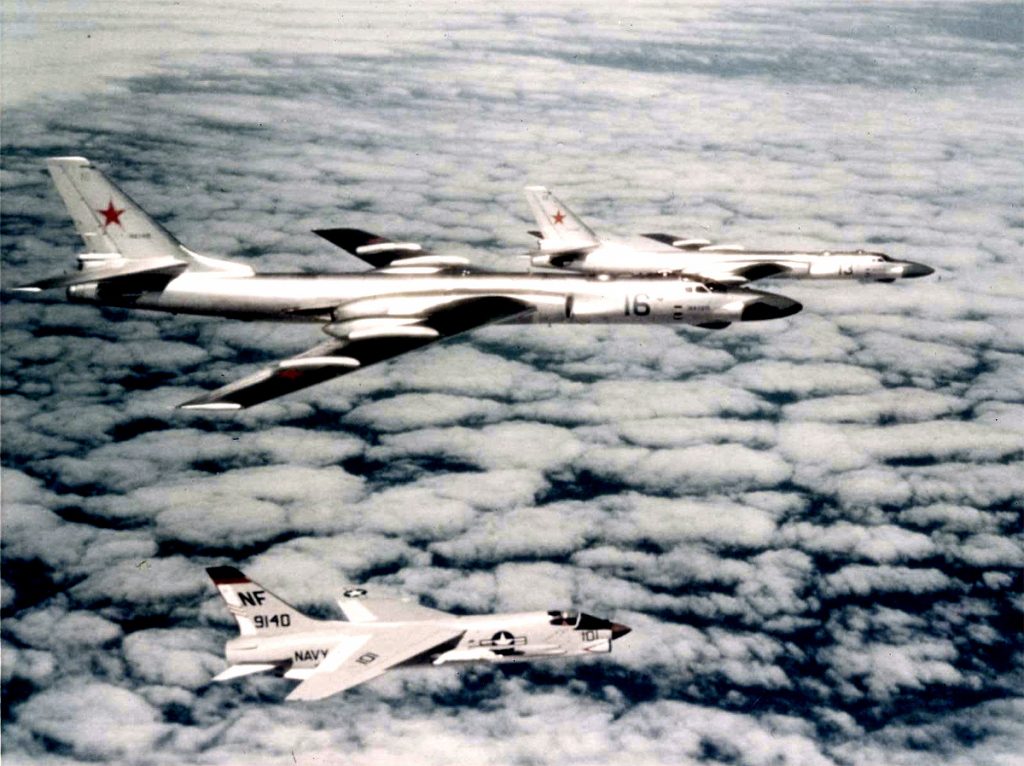 17 June, 2014: Royal Air Force Typhoons were scrambled to intercept multiple Russian aircraft in international airspace near to the Baltic States.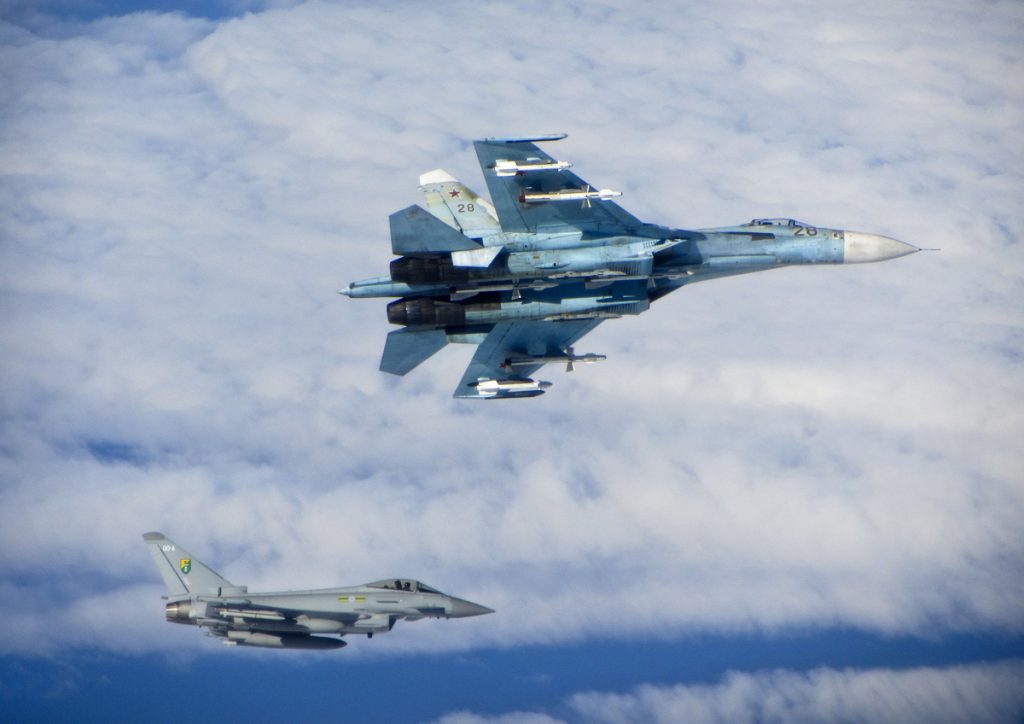 F-14A Tomcat, Fighter Squadron (VF)-114, Aardvarks, Naval Air Station (NAS) Miramar, alongside a Soviet TU-95RT Bear D maritime patrol aircraft.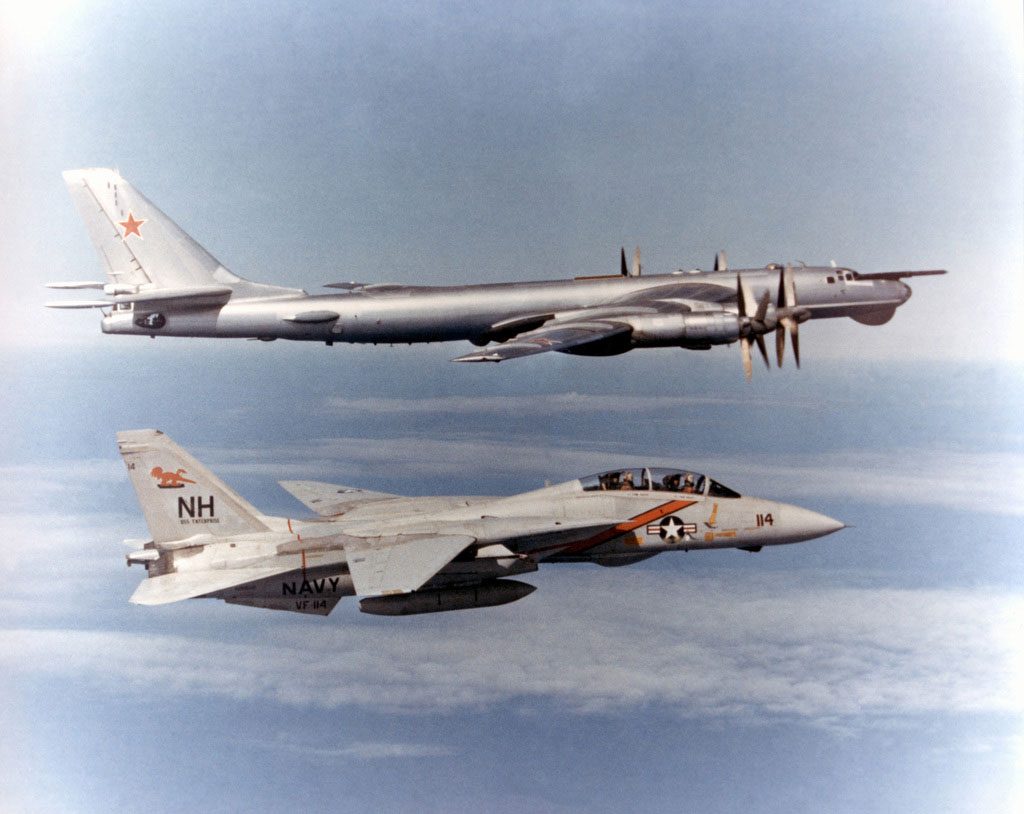 A Convair F-102A intercepting a Soviet "Bear" long-range bomber off the coast of Iceland in July 1970.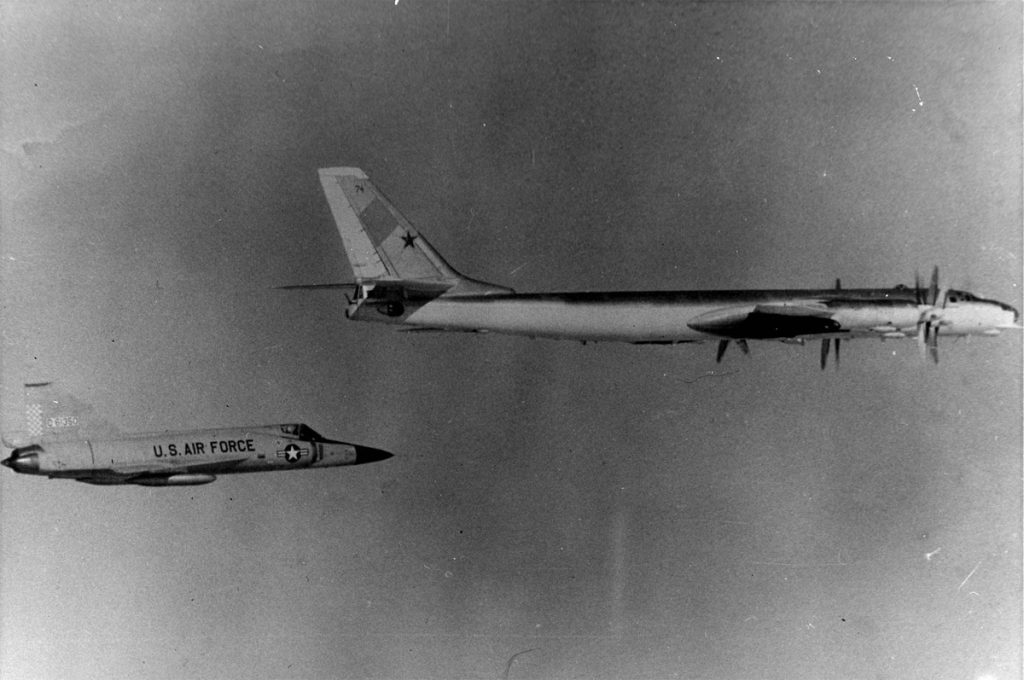 Soviet Tu-95 Bear-D aircraft. A US Navy F-14A Tomcat aircraft is flying above the Soviet aircraft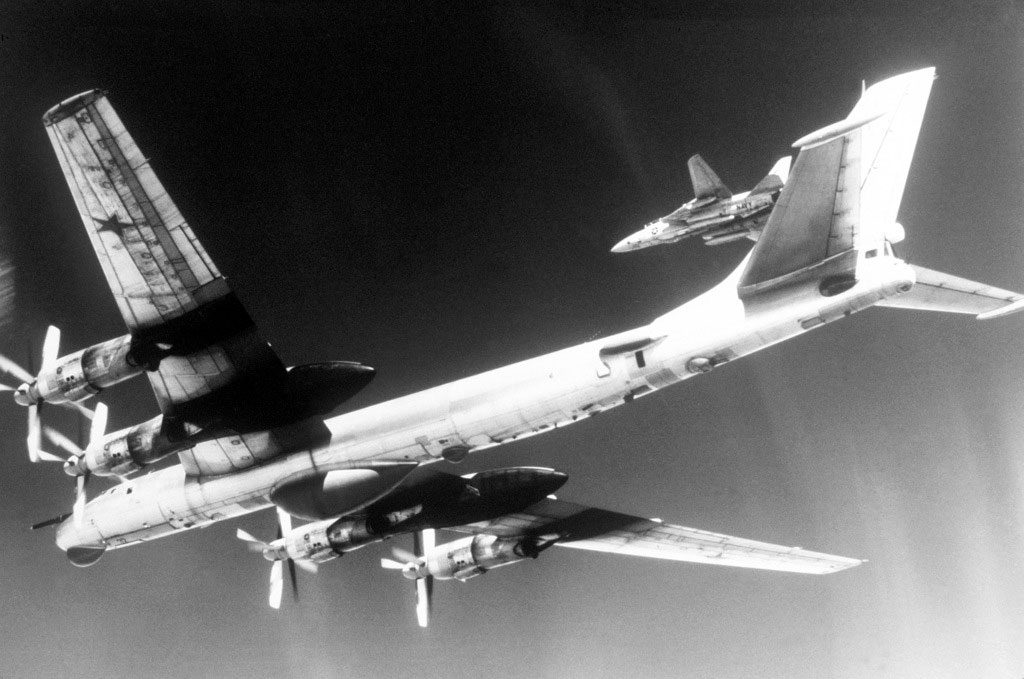 A U.S. Navy McDonnell F-4N Phantom II from Fighter Squadron VF-51 Screaming Eagles intercepts a Soviet-built Libyan Tupolev Tu-22 "Blinder" over the Mediterranean Sea, in April 1977.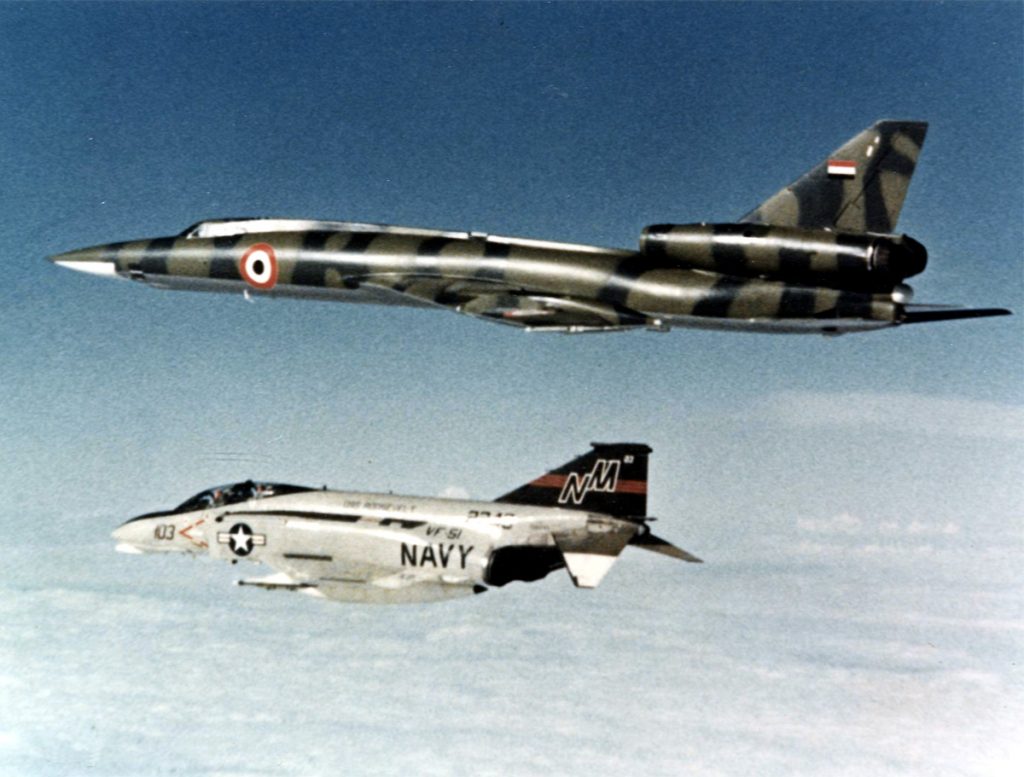 A Marine Corps AV-8A Harrier and two U.S. Navy McDonnell F-4N Phantom II fighters intercept a Soviet Tupolev Tu-95 in 1977.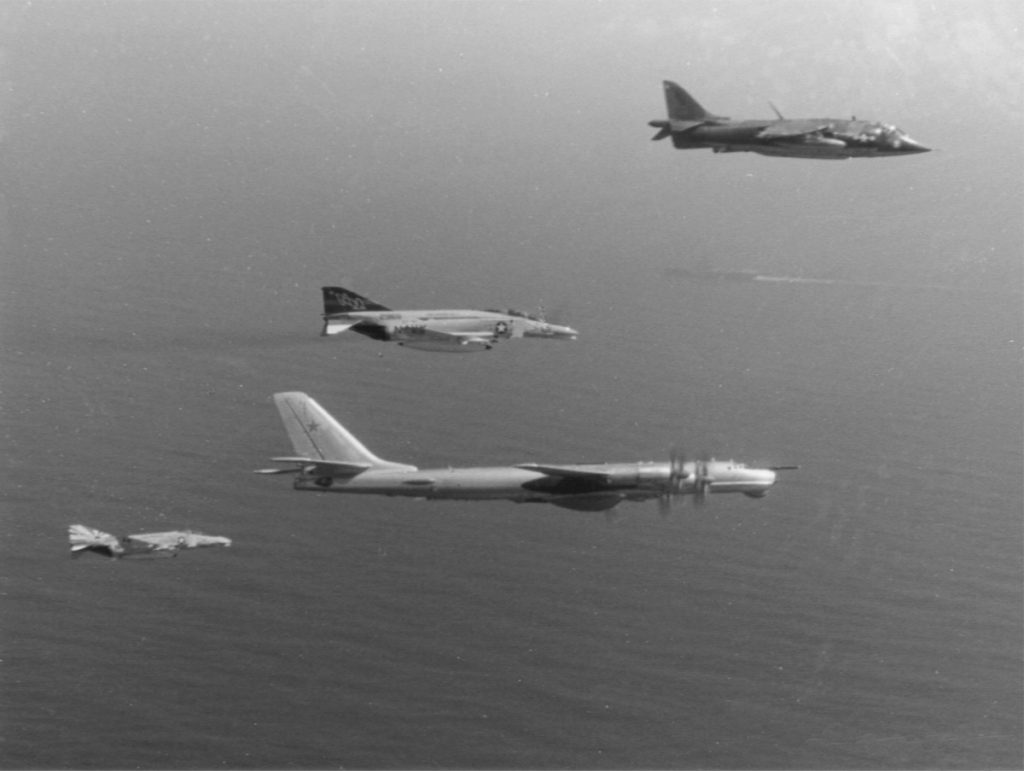 An A-7E Corsair II of Attack Squadron (VA) 27 intercepts a Soviet Il-38 patrol aircraft that was flying in the vicinity of the carrier Coral Sea (CV 43) steaming in the North Arabian Sea, circa 1979.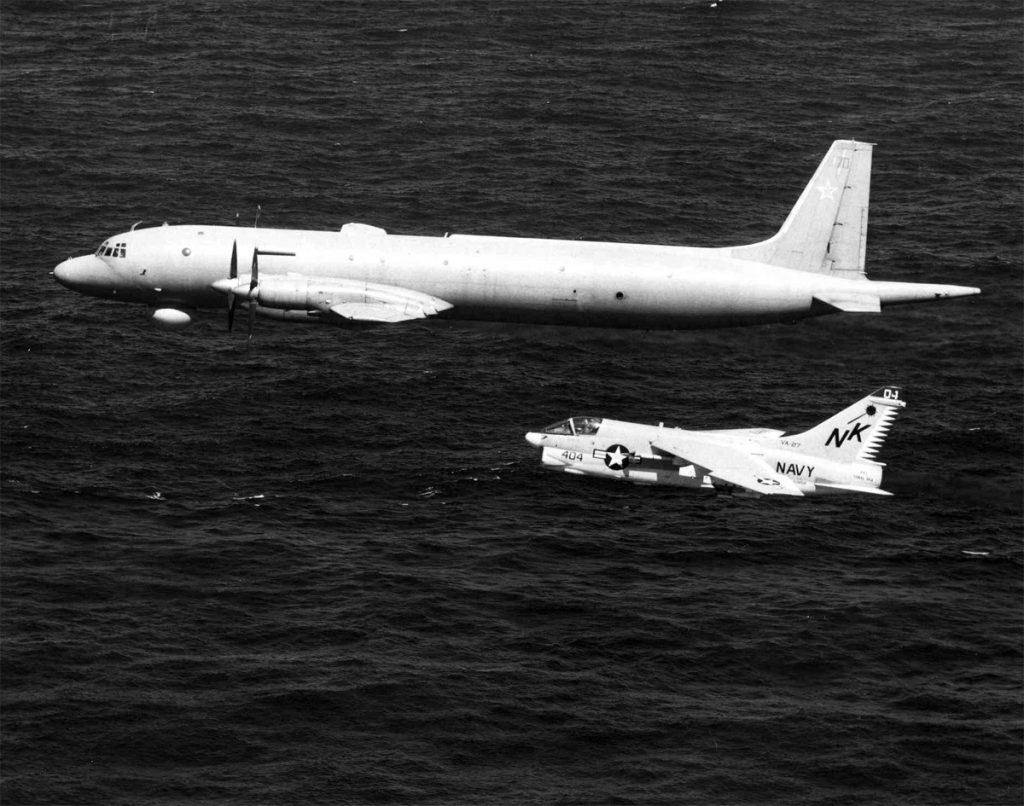 A U.S. Air Force F-4D Phantom aircraft assigned to the 119th Fighter Wing "Happy Hooligans", North Dakota Air National Guard, intercepts a Soviet TU-95 Bear bomber aircraft over the Arctic Ocean, during a flight to Keflavik, Iceland in 1983.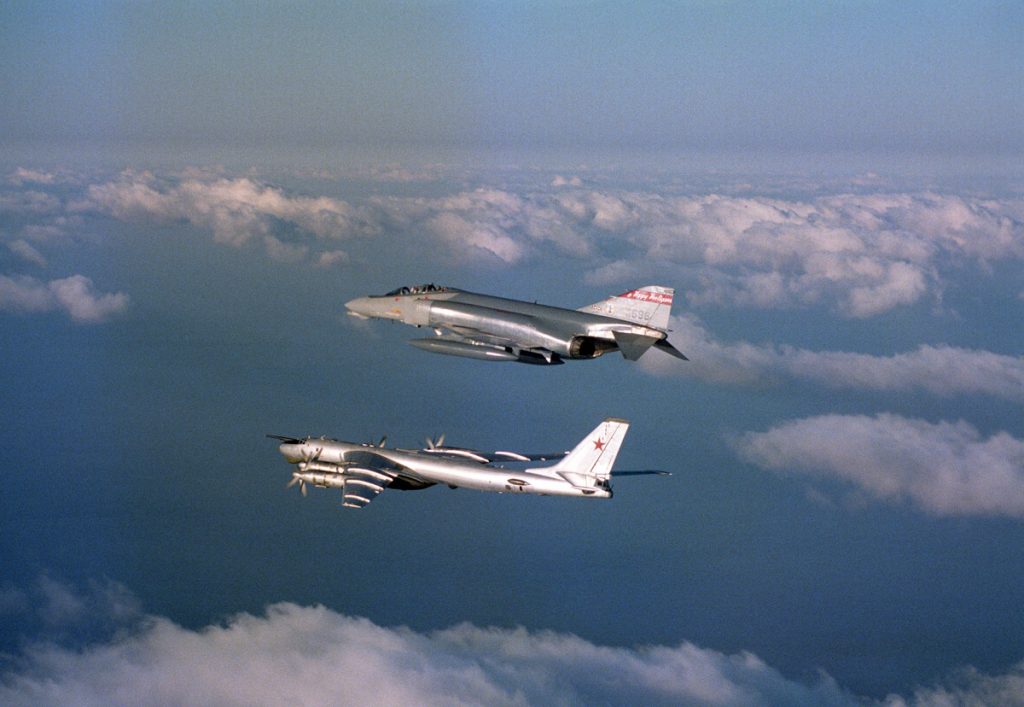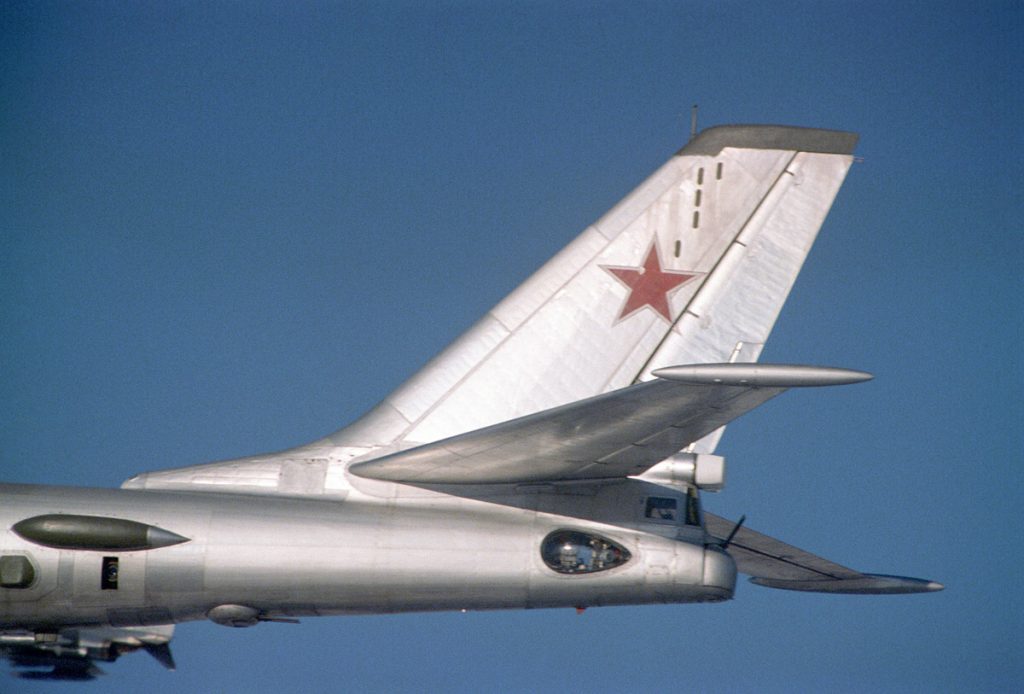 A Soviet TU-95 Bear-H aircraft being escorted by a U.S. Navy F-14A Tomcat aircraft, and a U.S. Air Force F-15 Eagle aircraft after it was intercepted approximately 350 nautical miles southwest of Adak, Alaska on 29 May 1987.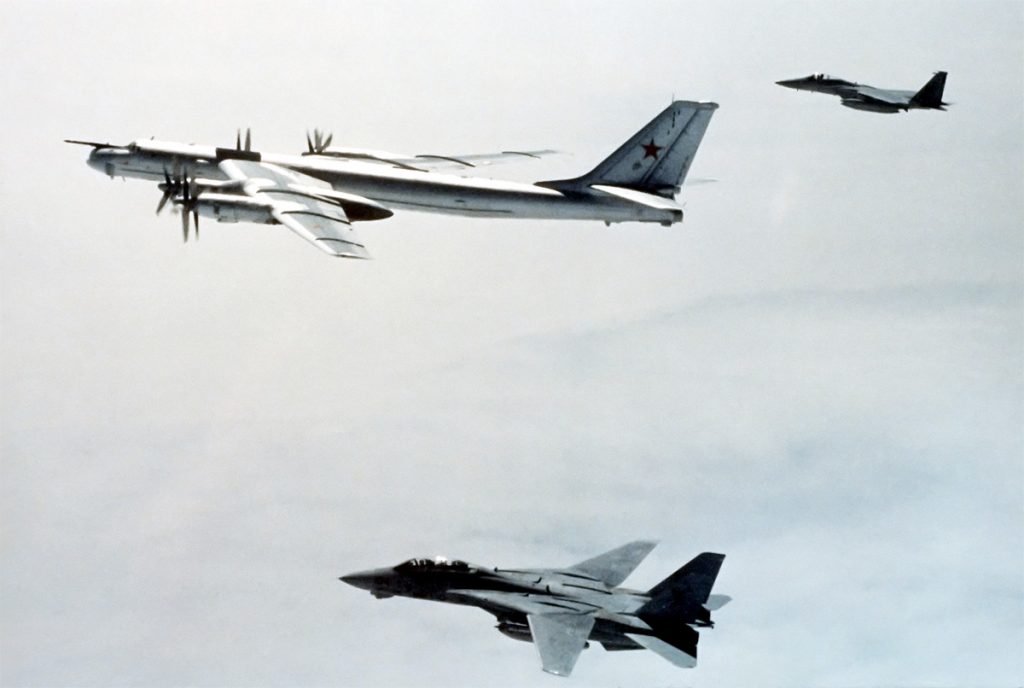 May 1996: An F-14 Tomcat escorts a russian spy plane as it passes over the carrier Constellation (CV 64).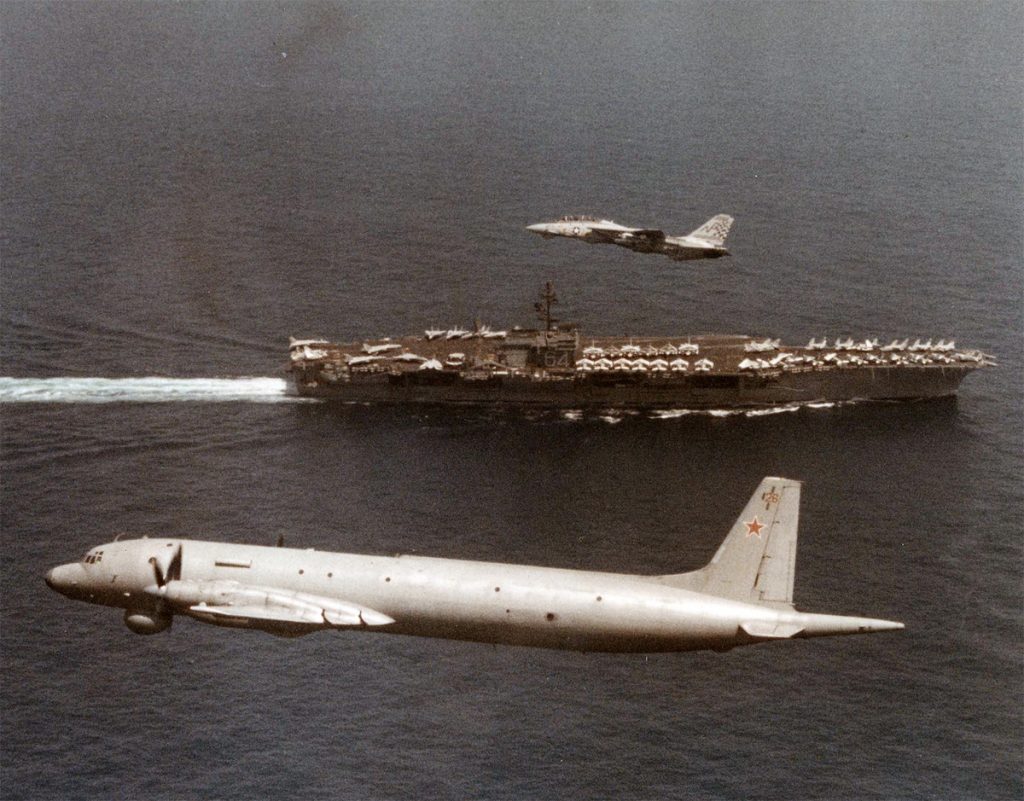 On 10th March 2010, two RAF Tornado F3 fighter aircraft of 111 (Fighter) Squadron were scrambled from RAF Leuchars (Fife) in the early hours of the morning to intercept two Russian TU-160 Blackjack aircraft in UK airspace off the North-West coast of Scotland.