Images are from Government photographers assigned to take publicity photos showing the contribution of Bonneville Power Administration to the war effort.
Close up of the B-29 Superfortress with women workers inside the fuselage showing the pressure tube for the tail gunner to get to his position.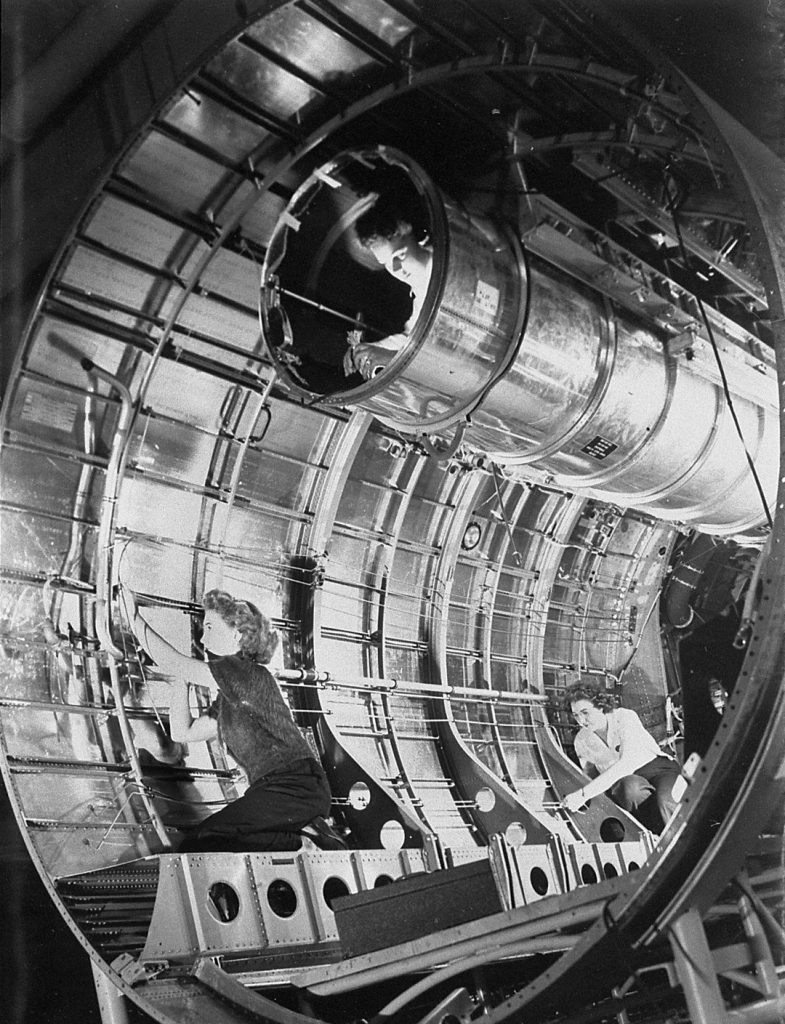 Production line showing fuselages with workers at the Boeing Renton plant in Washington during World War II.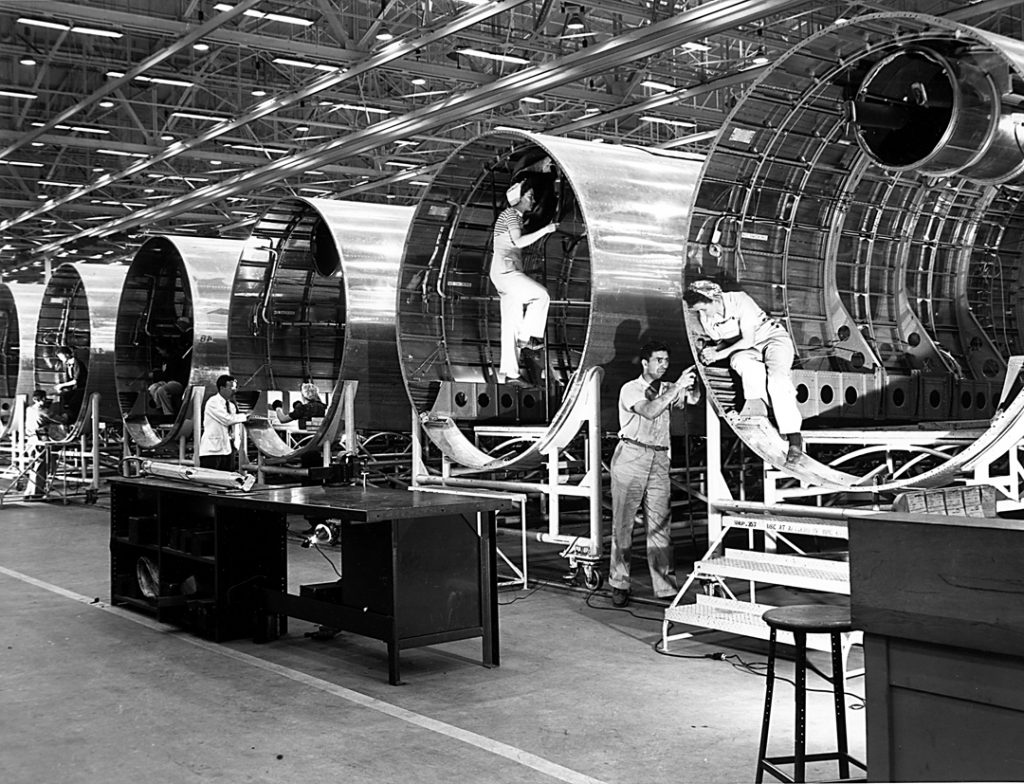 Women workers cleaning the wing of a B-29 before next stage. This gives a good idea of the size of a Superfortress.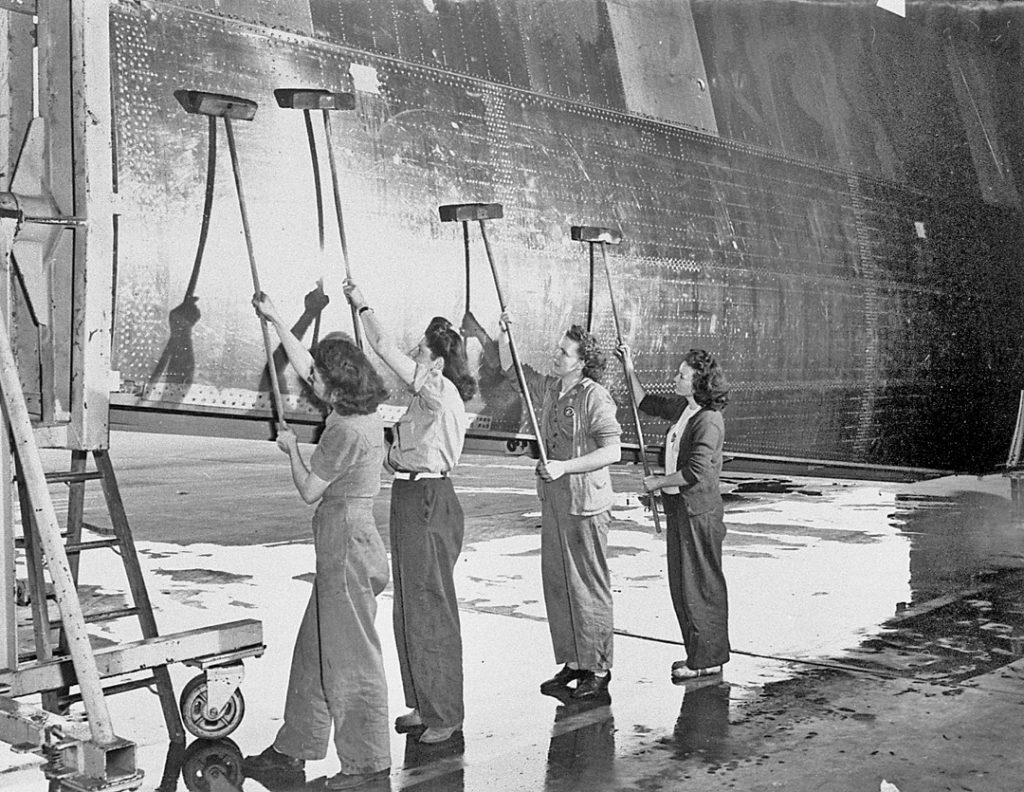 Women plant workers inside the wing of a B-29 painting at Boeing plant showing the size of the wing and how thick the wing is.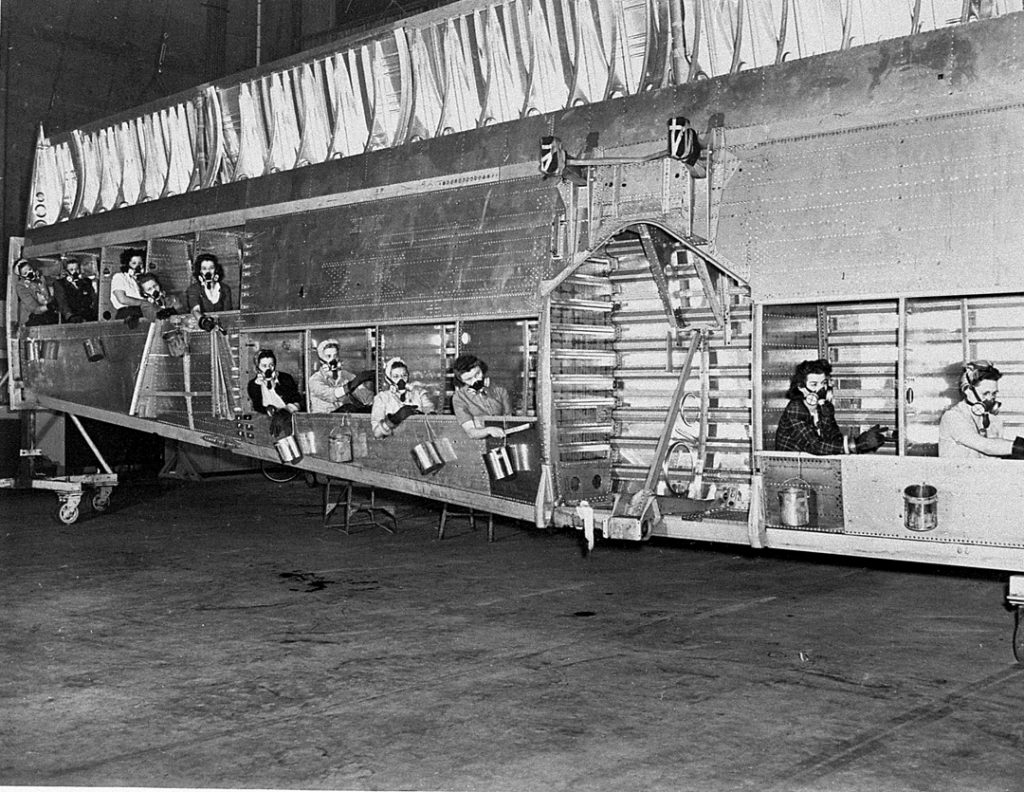 B-29 final assembled at the Boeing Renton plant awaiting finishing touches before rolling out of the plant to delivery. Tail number 461535 can be read on the nearest aircraft.