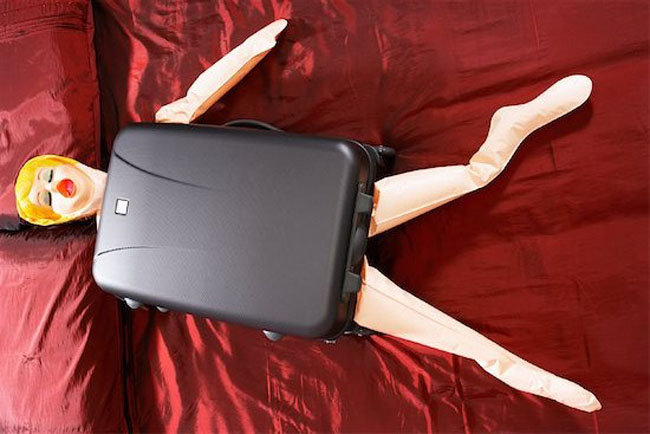 Unclaimed Baggage Center in Alabama – it's where all lost suitcases that are never reunited with their owners end up. This makes it a collection of pretty weird stuff.
Here are 10 of the strangest items that have gone unclaimed:
1. Hoggle from the movie "Labyrinth."
2. A Gucci suitcase filled with ancient Egyptian artifacts.
3. A rattlesnake. Yes. A snake on a plane.
4. A $250,000 guidance system belonging to the U.S. Navy.
5. A Barbie doll stuffed with $500 in cash. The best birthday present ever.
6. A suit of armor.
7. A 300-year-old violin.
8. An ordinary-looking sock, which contained a 5.8-carat diamond set in a platinum ring.
9. A camera designed for the Space Shuttle.
10. A 40.95-carat natural emerald.